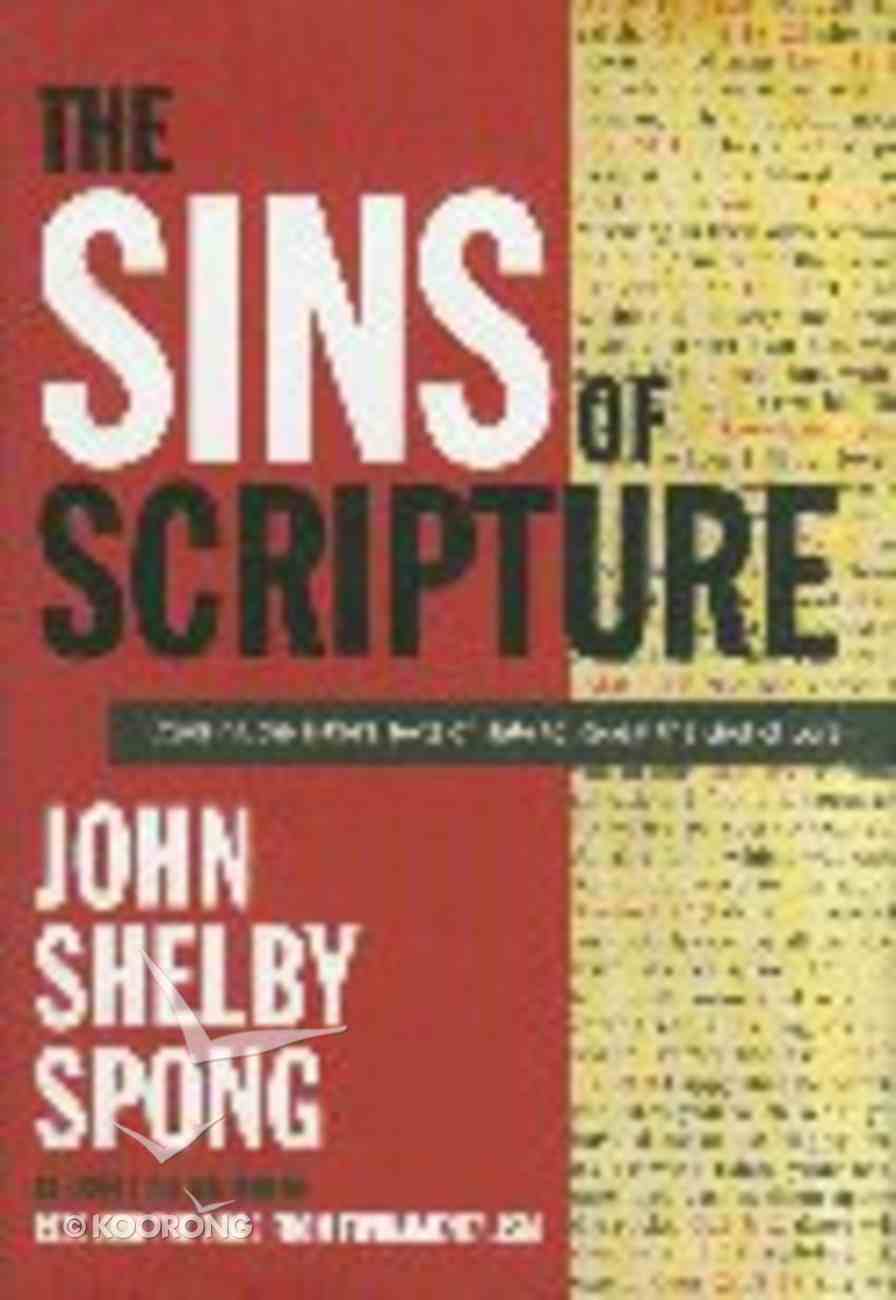 Uncovering the God of Love Beneath the Bible's Texts of Terror The Bible contains many passages that believers and nonbelievers alike would reject as appalling theology. Whether these texts are used to discriminate, oppress, or condemn, they distort the truth...
Supplier is out of stock indefinitely
Unavailable
---
Free Shipping
for orders over $99.
Uncovering the God of Love Beneath the Bible's Texts of Terror The Bible contains many passages that believers and nonbelievers alike would reject as appalling theology. Whether these texts are used to discriminate, oppress, or condemn, they distort the truth of Christianity and the love of God. Now, legendary Episcopal bishop and advocate for liberal Christianity John Shelby Spong addresses these passages, shattering our misconceptions and delivering a new vision of how Christians can use the Bible today.
-Publisher
The Bible, regarded as a sacred text by millions of believers, also has been quoted by politicians and church leaders to give authority to deep-seated prejudices or to justify questionable practices. As a result, the Bible has emerged in the twenty-first century as a highly political and surprisingly controversial book. In The Sins of Scripture America's most progressive and outspoken Christian leader, John Shelby Spong, surveys the great conflicts in Western history. He reveals, for instance, how the Bible was used to oppose the Magna Carta and support the divine right of kings, to condemn the insights of Galileo and Charles Darwin, and to support slavery and later apartheid and segregation. Christian leaders used the Bible to justify the Crusades and their unspeakable horrors against Muslim peoples, as well as the murderous behavior of the Inquisition and the virulent anti-Semitism of the Holocaust. The Bible is still quoted in the church to justify treating women as second-class citizens. Today it is the chief weapon of politicians and preachers seeking to deny justice for gay and lesbian people. In addition, the Christian church, while claiming allegiance to this book, has encouraged the abuse of children and supported environmental degradation. How can a book called "The Word of God" leave a trail of such violence, hostility, and death throughout its history? As a deeply committed Christian, Bishop Spong concludes this book by pointing to a dramatically different way to engage the sacred story of the Judeo-Christian Tradition. Superseding the world of tribal deities, he discovers a God of universal holiness who calls us to love even our enemies. Anyone who has ever felt threatened or overrun by a Bible-quoting, religious mentality operating in the political arena will find this book a must read.
-Publisher
^In the history of the Western World, the Bible has been a perpetual source of inspiration and guidance for countless Christians. However, this Bible has also left a trail of pain. It is undeniable that the Bible is not always used for good. Sometimes the Bible can seem overtly evil. Sometimes its texts are terrible. ^ Bishop John Shelby Spong boldly approaches those texts that have been used through history to justify the denigration or persecution of others while carrying with them the implied and imposed authority of the claim that they were the "Word of God." As he exposes and challenges what he calls the "terrible texts of the Bible," laying bare the evil done by these texts in the name of God, he also seeks to redeem these texts, hoping to recover their ultimate depth and purpose. Spong looks specifically at texts used to justify homophobia, anti-Semitism, treating women as second-class humans, corporal punishment, and environmental degradation, but he also delivers a new pi
-Publisher
Bestsellers in Biblical Studies