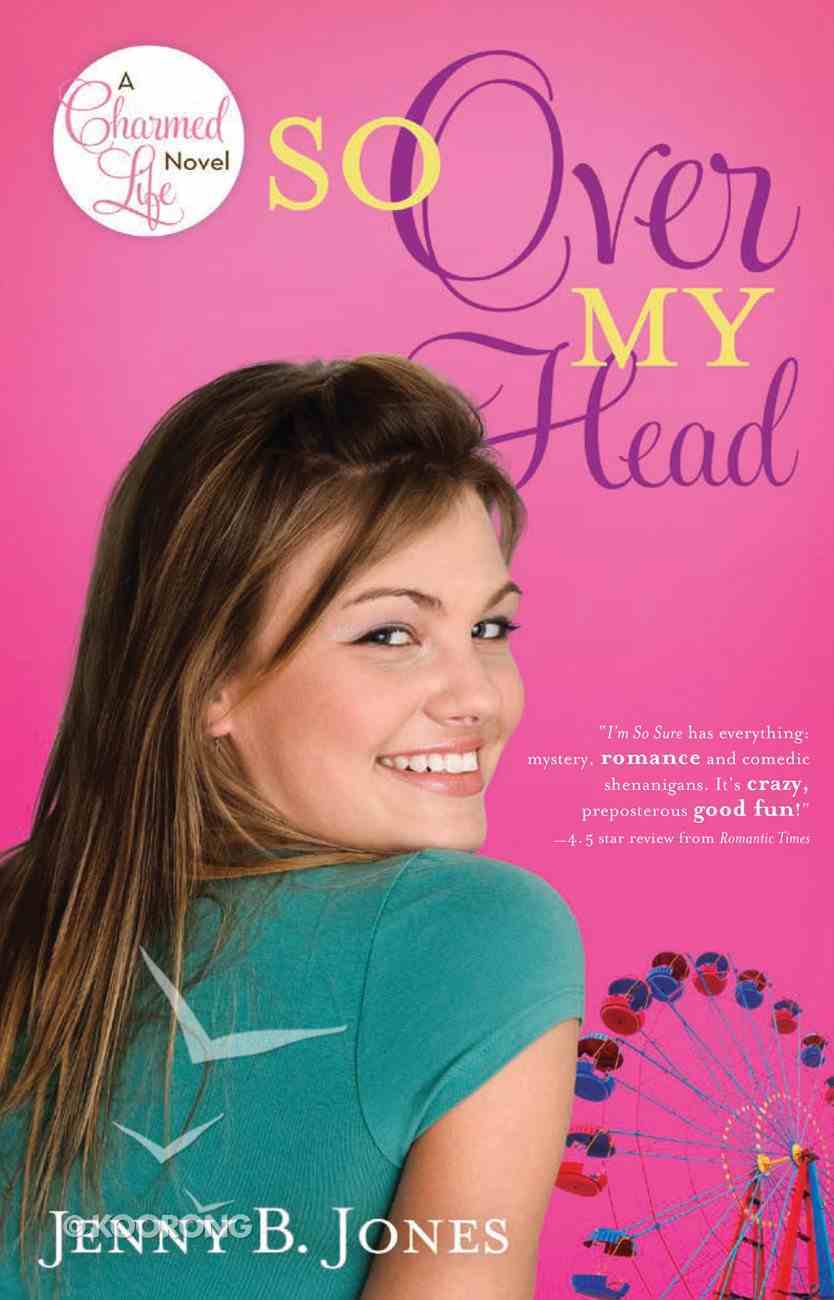 So Over My Head (#03 in The Charmed Life Series)
Newly single, stalked by a killer, and in desperate need of some chic clown shoes--Bella is one skinny mocha frapp away from total meltdown. When the Fritz Family Carnival makes its annual appearance in Truman, Bella's keen reporter instincts...
---
Available in other Formats
Instant download
---
Expected to ship within 13 hours from Australia.
---
Read using our free app on your tablet or mobile!
---
Free Shipping
for orders over $99.

Newly single, stalked by a killer, and in desperate need of some chic clown shoes--Bella is one skinny mocha frapp away from total meltdown.


When the Fritz Family Carnival makes its annual appearance in Truman, Bella's keen reporter instincts tell her the bright lights hide more than they reveal. Her suspicions are confirmed when one of the stars is murdered. Though the police make an immediate arrest, Bella doubts this case is quite that simple.


She needs her crime-solving boyfriend, Luke, more than ever. Problem is, his ex-girlfriend has moved back to town, giving Bella some murderous thoughts of her own. Then again, there's no time for a relationship crisis when Bella's doing her best to derail her father's wedding and stay one step ahead of a killer.


Is God sending her a message in all of this madness? With a murderer on the loose and her boyfriend's ex on the prowl, this undercover clown has never had more to juggle--or more to risk.

^
When the Fritz Family Carnival makes its annual appearance in Truman, Bella's keen reporter instincts tell her the bright lights hide more than they reveal. Her suspicions are confirmed when one of the stars is murdered. Though the police make an immediate arrest, Bella doubts this case is quite that simple.

^
She needs her crime-solving boyfriend, Luke, more than ever. Problem is, his ex-girlfriend has moved back to town, giving Bella some murderous thoughts of her own. Then again, there's no time for a relationship crisis when Bella's doing her best to derail her father's wedding and stay one step ahead of a killer.

^
Is God sending her a message in all of this madness? With a murderer on the loose and her boyfriend's ex on the prowl, this undercover clown has never had more to juggle--or more to risk.


Newly single, stalked by a killer, and in desperate need of some chic clown shoes--Bella is one skinny mocha frapp away from total meltdown.

^^
When the Fritz Family Carnival makes its annual appearance in Truman, Bella's keen reporter instincts tell her the bright lights hide more than they reveal. Her suspicions are confirmed when one of the stars is murdered. Though the police make an immediate arrest, Bella doubts this case is quite that simple.

^^
She needs her crime-solving boyfriend, Luke, more than ever. Problem is, his ex-girlfriend has moved back to town, giving Bella some murderous thoughts of her own. Then again, there's no time for a relationship crisis when Bella's doing her best to derail her father's wedding and stay one step ahead of a killer.

^^
Is God sending her a message in all of this madness? With a murderer on the loose and her boyfriend's ex on the prowl, this undercover clown has never had more to juggle--or more to risk.


-Publisher

Newly single, stalked by a killer, and in desperate need of some chic clown shoes--Bella is one skinny mocha frapp away from total meltdown.


When the Fritz Family Carnival makes its annual appearance in Truman, Bella's keen reporter instincts tell her the bright lights hide more than they reveal. Her suspicions are confirmed when one of the stars is murdered. Though the police make an immediate arrest, Bella doubts this case is quite that simple.


She needs her crime-solving boyfriend, Luke, more than ever. Problem is, his ex-girlfriend has moved back to town, giving Bella some murderous thoughts of her own. Then again, there's no time for a relationship crisis when Bella's doing her best to derail her father's wedding and stay one step ahead of a killer.


Is God sending her a message in all of this madness? With a murderer on the loose and her boyfriend's ex on the prowl, this undercover clown has never had more to juggle--or more to risk.


-Publisher
<DIV><span style="">Jenny B. Jones is the author of A Katie Parker Production series. Though now an adult, she still relates to the trauma and drama of teen life. She is thrilled to see her writing dreams come true, as her previous claim to fame was singing the &ldquo;Star Spangled Banner&rdquo; at a mule-jumping championship. (The mules were greatly inspired.) The author resides in Arkansas, where, as a teacher, she hangs out with teens on a regular basis. You can visit her at www.jennybjones.com. </span></DIV>