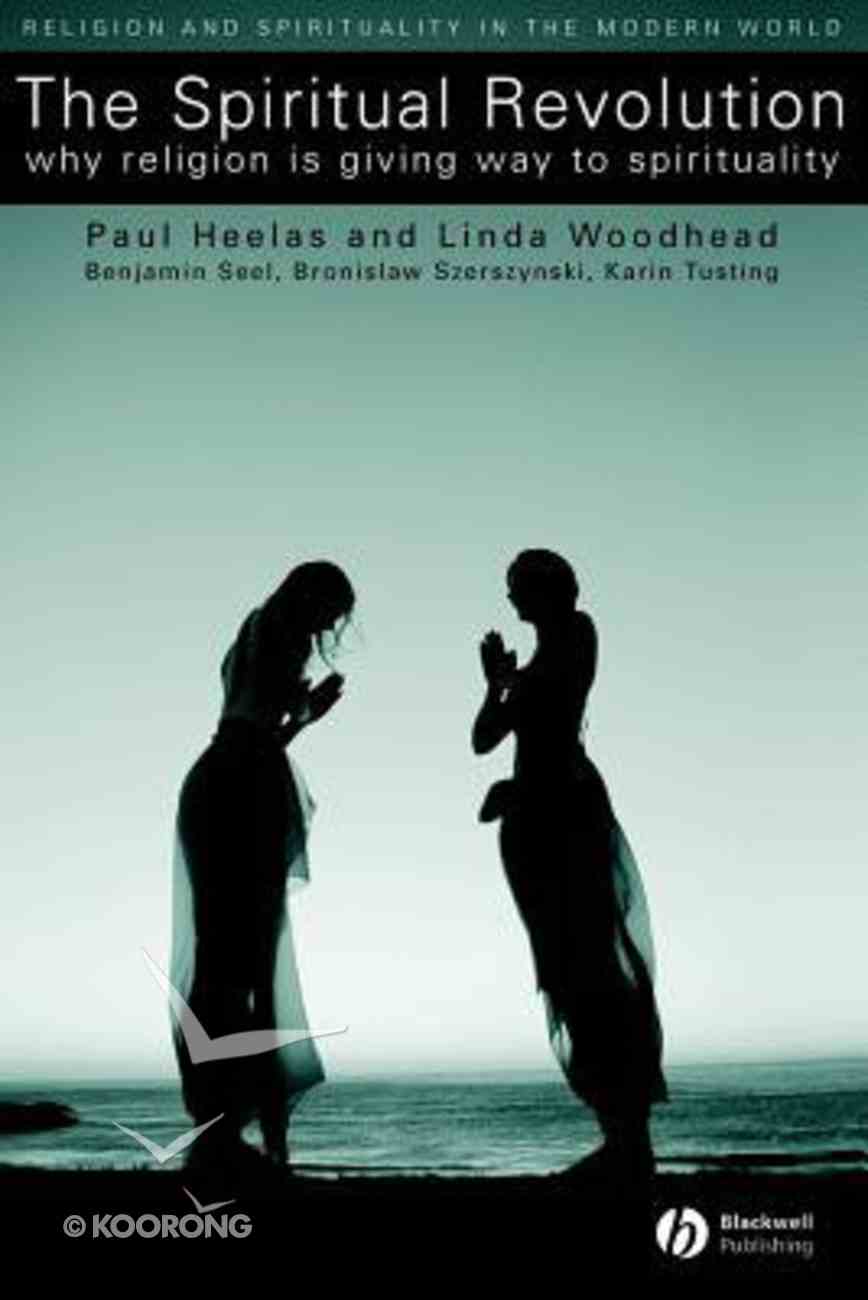 "This is an important book that should be read by anyone concerned with the future of religion in this country. I say this for two reasons: first, because it tells us new things about the nature of religious activity in...
Order now to secure your copy when our stock arrives.
0 Available. Expected to ship in 5 to 6 weeks from Australia.
---
Expected to ship in 5 to 6 weeks from Australia.
---
Free Shipping
for orders over $99.
"This is an important book that should be read by anyone concerned with the future of religion in this country. I say this for two reasons: first, because it tells us new things about the nature of religious activity in Britain; and second, because the authors offer an interesting interpretation of their data, drawing from innovative theoretical insights." Church Times "It is clear that this book, with the distinctions it introduces and its daring central thesis, is a major contribution to the current debate. The careful way in which the authors develop their argument step by step, taking into account possible objections, is admirable." Journal of Contemporary Religion "Is Britain undergoing a seismic cultural shift with New Age forms of spirituality set to overtake traditional Christian expressions? That's the fundamental question explored in depth by two leading researchers into religious life in Britain today. Their landmark book... sets out their findings with back-up evidence from studies worldwide. It raises key issues for all concerned for the future of Christianity in Britain." The Baptist Times "This book explores the significance for contemporary religion and spirituality of the subjective turn in modern culture. To understand this, we need both careful empirical research and constant reflection on our categories. Heelas and Woodhead supply both in generous measure." Charles Taylor, McGill University "This well-researched and cogently argued study offers a challenging diagnosis of the spiritual condition of present-day Britain. It will be hotly debated by sociologists, theologians, and all those interested in the future of religion and spirituality." Hugh McLeod, University of Birmingham "The Spiritual Revolution provides a much-needed survey and theoretical synthesis of research on religious involvement, particularly in Great Britain and the United States ... The result is a much more nuanced and productive account of religious change than the usual secularization versus sacralization approach." Penny Marler, Samford University "As Heelas' 1996 book on the New Age Movement... left a print in the field of study on alternative spirituality, this book written with other academics will certainly mark again the field of alternative spirituality and also that of Christian studies. This book is important as it rigorously analyses the movement within and between the congregational and holistic milieu and provides a wealth of data that helps anyone to move beyond simple speculation." Adam Possamai, University of Western Sydney, Australian Religious Studies Review "Clearly, this book written by leading sociologists of religion, is a must for anyone interested in sociology, alternative spirituality and Christian studies, and will be made reference to in many forthcoming researches. I strongly recommend anyone with an interest in this field of study to read the book as it highlights current research findings as well as breaks new ground in sociology of religion." Australian Religious Studies Review "...a book such as this, whose contributors understand the shades of grey and are able to provide a critique of the religious fanaticism and extremism (on all sides) that has given the rise to so much of the controversy surrounding The Passion, should be essential reading in schools and universities everywhere." Chris Deacy, University of Kent
-Publisher
Comparing existing evidence from the USA and Europe, with a UK-based study of religion and spirituality, this fascinating book addresses the most pressing question in the study of religion today: are new forms of spirituality overtaking traditional forms of religion?
Based on the detailed study of religion and spirituality in Kendal, UK
Compares pioneering findings from Kendal with existing evidence from the USA and Europe
Provides a theoretical perspective which explains both secularization and sacralization
Offers some startling predictions about the future of religion and spirituality in the west
Is written in an accessible and lively style, and will appeal to a broad range of readers interested in the future direction of belief in the western world.
-Publisher
Linda Woodhead is a Senior Lecturer in Christian Studies at Lancaster University. She has written extensively on Christianity, culture and society. Recent edited books include Peter Berger and the Study of Religion (2001), Religions in the Modern World (2002), Predicting Religion (2003, with Grace Davie and Paul Heelas) and Congregational Studies in the UK (2004, with Matthew Guest and Karin Tusting).
Paul Heelas, Scott Lash and Paul Morris are the authors and editors of many books and have also worked within the Centre for the Study of Cultural Values at the University of Lancaster. This book is a sequel to Scott Lash and Jonathan Friedman's influential reader, "Modernity and Identity," published by Blackwell in 1992.
List Of Plates.preface.introduction.1. Distinguishing Religion And Spirituality: Findings From Kendal.2. Testing The Spiritual Revolution Claim In Kendal.3. Evidence For A Spiritual Revolution: Britain And Usa.4. Bringing The Sacred To Life: Explaining Secularization And Sacralization.5. Looking To The Future.appendices.references.index.
Bestsellers in Spirit-filled Living