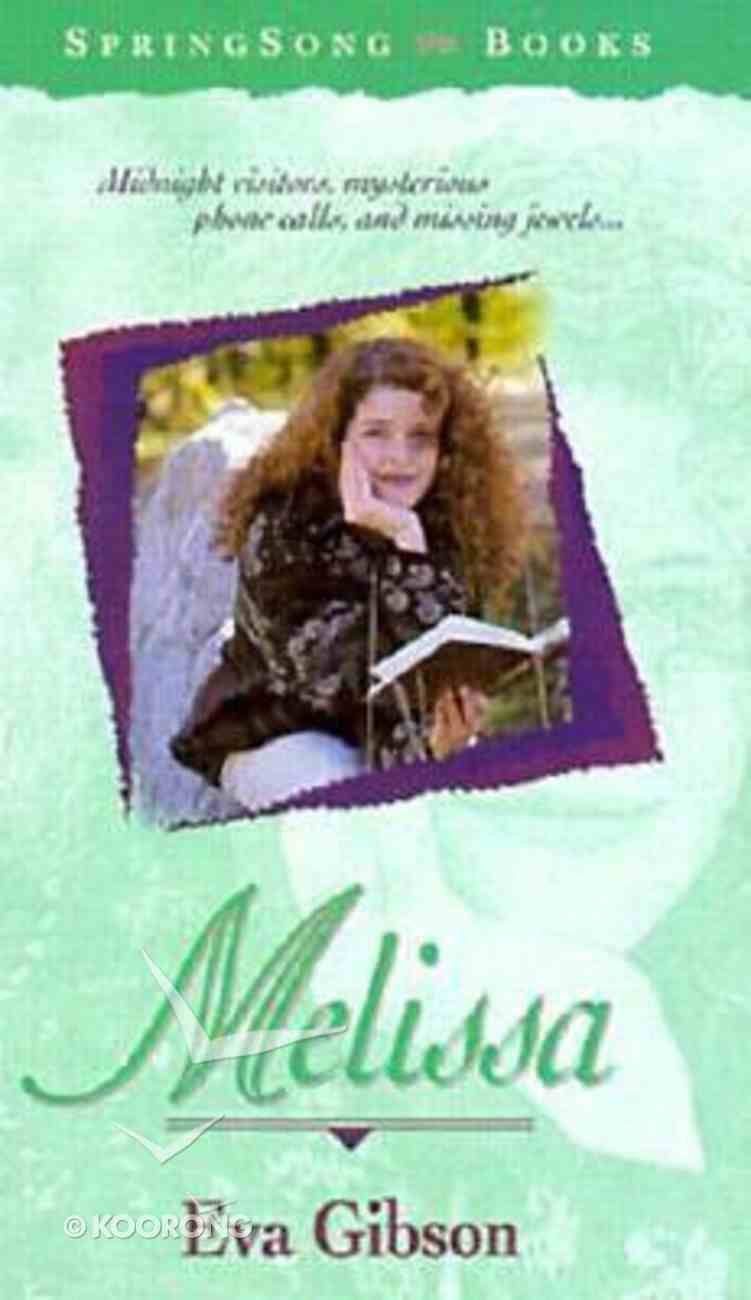 Springsong: Melissa (Springsong Books Series)
Melissa Lloyd is stunned when her older sister, Colleen, vanishes without a trace. Their parents suspect she ran away, but a series of mysterious visitors and menacing phone calls convince Melissa that her sister is in serious danger. Where is...
---
Free Shipping
for orders over $99.
Melissa Lloyd is stunned when her older sister, Colleen, vanishes without a trace. Their parents suspect she ran away, but a series of mysterious visitors and menacing phone calls convince Melissa that her sister is in serious danger. Where is the missing jewelry the caller insists Colleen has? How did her sister ever become mixed up with such a sinister figure? Do the answers lie somewhere in the pages of Colleen's diary?^^Frightened and confused, Melissa undertakes a desperate search for her sister a search that threatens to bring her face-to-face with her greatest fears.
-Publisher
SpringSong Books. Melissa is stunned when her older sister vanishes without a trace. A series of unexplained events lead Melissa to believe that she could be the next to disappear.
-Publisher
EVA GIBSON has sold over 30 fiction and nonfiction articles to a wide variety of publications. She has written six teen novels and several nonfiction books. She has been contributing writer on several of the Aglow Bible studies. Her favorite ministries are teaching women's Bible studies and teaching teens at her home church where she also works as part time secretary. She also teaches writing at the local community college as well as leading journaling and quiet time classes and speaking at retreats and seminars. She and husband Bud have six grown children and 10 grandchildren and they enjoy hA