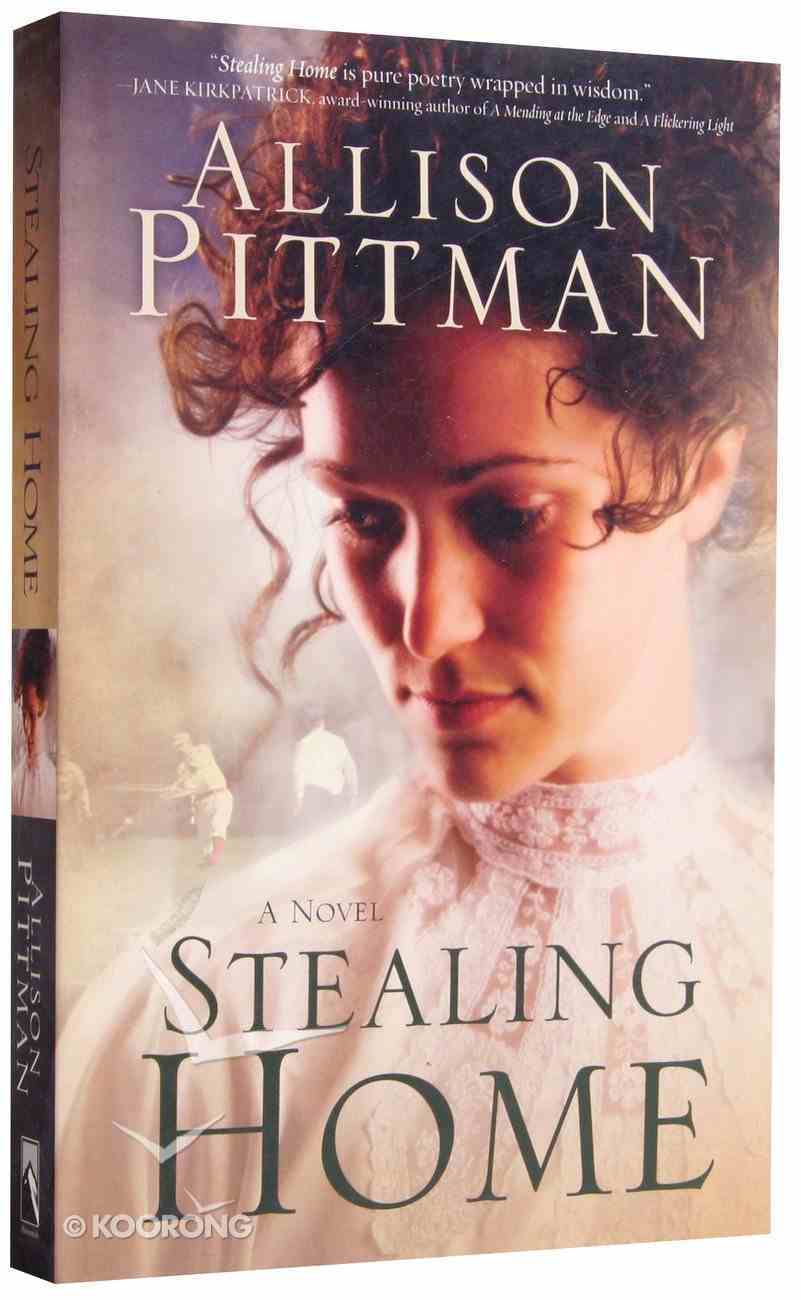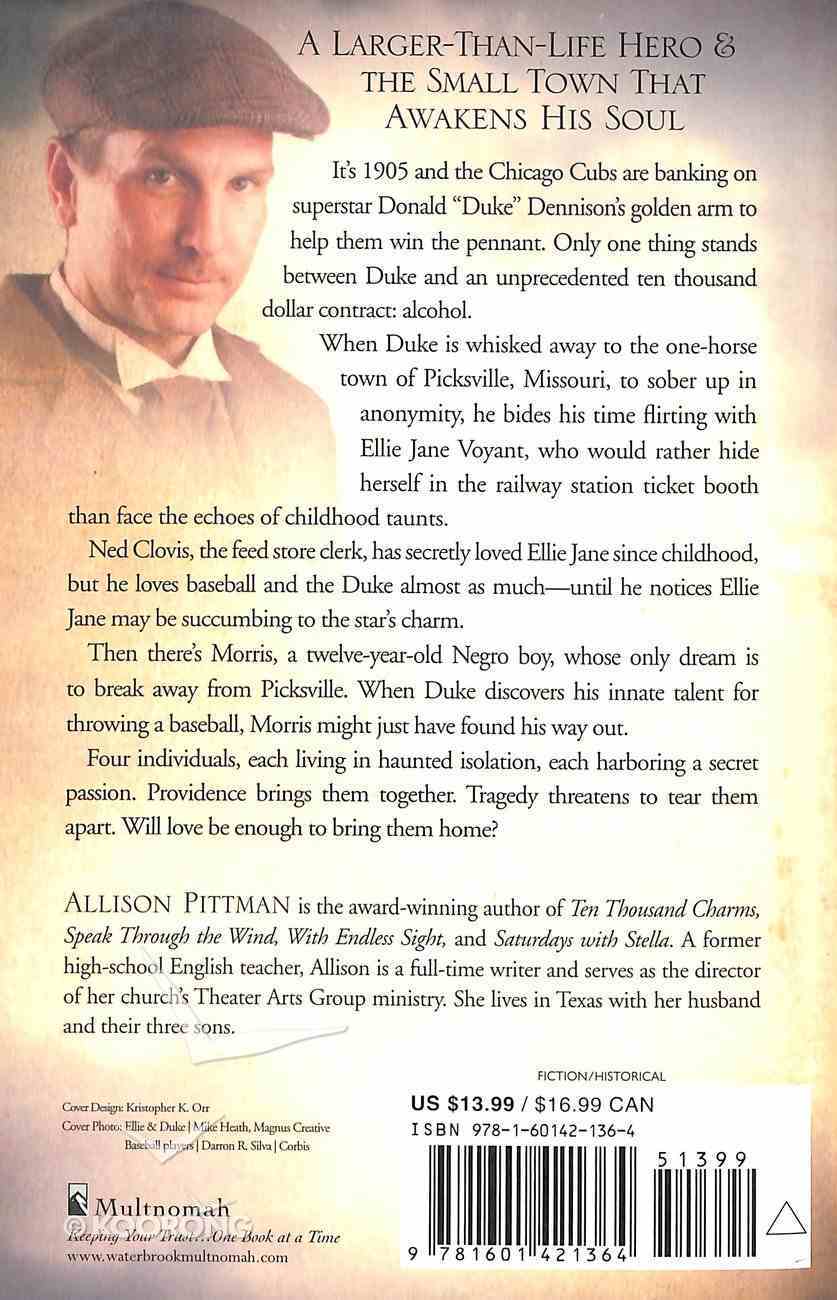 It's 1905 and the Chicago Cubs are banking on superstar Donald "Duke" Dennison's golden arm to help them win the pennant. Only one thing stands between Duke and an unprecedented ten thousand dollar contract: alcohol. That's when sportswriter David...
Order now to secure your copy when our stock arrives. eBook is Available.
0 Available. Expected to ship in 4 to 5 weeks from Australia.
---
Expected to ship in 4 to 5 weeks from Australia.
---
Free Shipping
for orders over $99.
It's 1905 and the Chicago Cubs are banking on superstar Donald "Duke" Dennison's golden arm to help them win the pennant. Only one thing stands between Duke and an unprecedented ten thousand dollar contract: alcohol.

That's when sportswriter David Voyant whisks Duke to the one-horse town of Picksville, Missouri, so he can sober up in anonymity. He bides his time flirting with Ellie Jane Voyant, his unofficial chaperone, who would rather hide herself in the railway station ticket booth than face the echoes of childhood taunts.

Ned Clovis, the feed store clerk, has secretly loved Ellie Jane since childhood, but he loves baseball and the Duke almost as much–until he notices Ellie Jane may be succumbing to the star's charm.

Then there's Morris, a twelve-year-old Negro boy, whose only dream is to break away from Picksville. When Duke discovers his innate talent for throwing a baseball, Morris might just have found his way out.

Four individuals, each living in haunted isolation, each harboring a secret passion. Providence brings them together. Tragedy threatens to tear them apart. Will love be enough to bring them home?
-Publisher
PRODUCT DETAIL
Catalogue Code 

288884

Product Code 

9781601421364

ISBN 

1601421362

EAN 

9781601421364

Pages 

352

Department General Books
Category Fiction
Sub-Category General
Publisher Multnomah Publishers
Publication Date 

Apr 2009

Dimensions 

207 x 132 x 24

mm

Weight 

0.294

kg
Allison Pittman is the author of the three books in the popular Crossroads of Grace series. Before her life as a novelist, Allison spent sixteen years teaching high school English. A founding member and copresident of the Christian Writer's Group of the Greater San Antonio area, she devotes her time inspiring other writers to work toward their goals and sharpen their skills. Allison lives in Texas, with her husband Mike, their three sons, and Stella
Ellie Jane

She took the job at the railroad ticket office quite by accident when her father, Sheriff Floyd Voyant, was summoned to the station to arrest the ticket agent who had shown up drunk to work one morning.


It was early June, just after graduation, and Ellie Jane—needing to stop by the post office anyway—had accompanied her father. At the insistence of Mr. Coleman, the station manager, she settled behind the desk to fill in for the afternoon.


She had been seventeen years old. She never left.


Some people, she supposed, might find it monotonous to sit in a little glass booth, day after day, but not Ellie Jane. These were her finest hours, chatting with her fellow townspeople. She might ask, "Oh, do you have family in Tennessee?" or "Didn't you just travel to Boston last month?" And the person on the other side of the glass would be forced to reply, even if grudgingly so, with averted eyes and terse comments.


If she were to run into any of these same people in the town square, while running errands in the Picksville shops, they might walk right past her or make a quick detour into the butcher's shop. But here, if they wanted her to slide that ticket through the little archway cut into the glass, they'd have to engage in a bit of conversation.


This afternoon, the first Tuesday in May, Ellie Jane was finishing her modest lunch of an apple, cinnamon butter bread, and tea, when a tentative knock at the glass window got her attention. It was Morris Bennett, a little early to take advantage of passengers needing help with their bags.


"Miss Ellie Jane?" His voice was soft and muffled. "I gots a telegraph message for you." He slid a slip of paper through the arched opening at the bottom of the glass.


"Why thank you, Morris." Ellie Jane sent him a smile few people outside of her family had ever seen. It was carefully controlled— an attempt to hide the excitement of such an occasion. Other people might receive telegrams every day from friends and family who lived in places they took the train to visit. But Ellie Jane's whole life was here—equally divided between her little glass booth and the home she shared with her father. There was, of course, her brother, Dave, in Chicago, but his was a busy, exciting life that left little time for frivolous messages home.


She fished around inside her little cloth handbag to slip the boy a dime, which he took with a wide toothy grin and dropped immediately into his pocket.


"Anything else today, m'am?"


Ellie Jane checked the watch pinned to her blouse.


"The two-o'clock will be here soon, Morris. Perhaps you'd like to stay and see if any passengers need help with their bags?"


"Yes, m'am." He touched the rim of his cap and sauntered toward the platform, hands in his pockets and whistling.


Despite her curiosity, before opening the telegram, Ellie Jane carefully put away the remains of her lunch in her bucket, wiped the corners of her mouth with a pretty floral napkin, and removed the square sign telling any potential ticket buyer that the window was closed for lunchtime.


Then, with nervous fingers, she opened the envelope and saw that the message was indeed from her brother. Her reaction differed each time she read the short note: first a giggle, then confusion, then a rather cold fear.


David was sending her a man. And he was coming on the twoo'clock train.