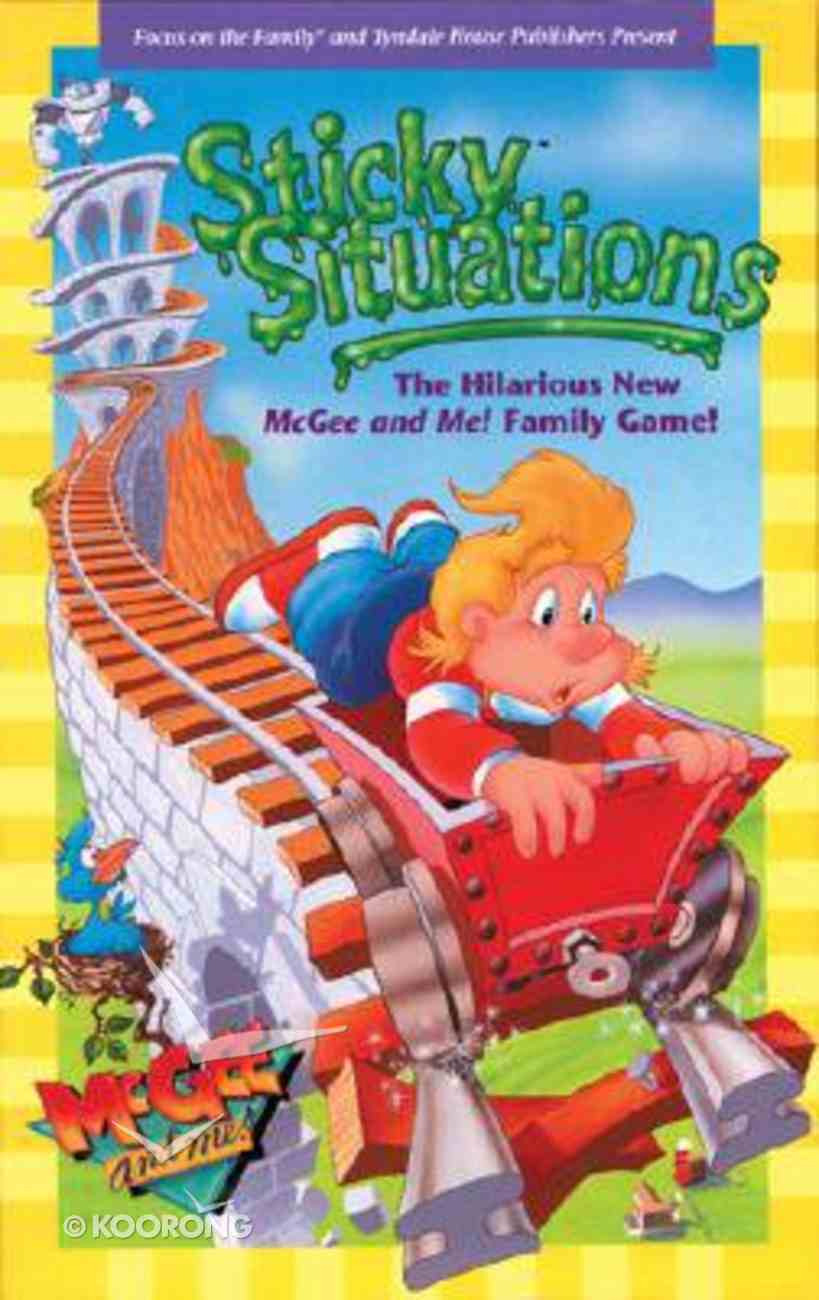 Sticky Situations (Game) (Mcgee & Me Series)
Parents and youth workers appreciate the strong Christian teaching in each MCGEE AND ME! video. Now that message is available in this fast-paced action board game that kids and parents love. As players move from Humble Beginning to Exalted End,...
---
Free Shipping
for orders over $99.
Parents and youth workers appreciate the strong Christian teaching in each MCGEE AND ME! video. Now that message is available in this fast-paced action board game that kids and parents love. As players move from Humble Beginning to Exalted End, they encounter some of the same Sticky Situations that kids face in today's world. Verses associated with each Sticky Situation allow parents to reinforce and discuss values. Chutes, ramps, tubes, and True Riches cards add pizazz and excitement. For 2-6 players, aged 6 and up, from Tyndale
Parents and youth workers have appreciated the strong moral teaching in each McGee and Me! video. Now that same strong message is available in this fast-paced action board game that kids and parents will love. As players move from " Humble Beginning" to " Exalted End, " they encounter some of the same " Sticky Situations" that kids face in today's world. A toss of the die chooses a response to the " Sticky Situation, " and a corresponding good or bad consequence moves the player's piece ahead or back. This approach helps build moral values in a non-threatening setting while still being entertaining. Verses associated with each " Sticky Situation" allow parents to reinforce and discuss values. Colorful vignettes of McGee, taken from each of the nine videos, illustrate the exciting game board. Chutes, ramps, tubes, and " True Riches" cards add pizazz and excitement.
-Publisher
Bestsellers in Child Games & Activities