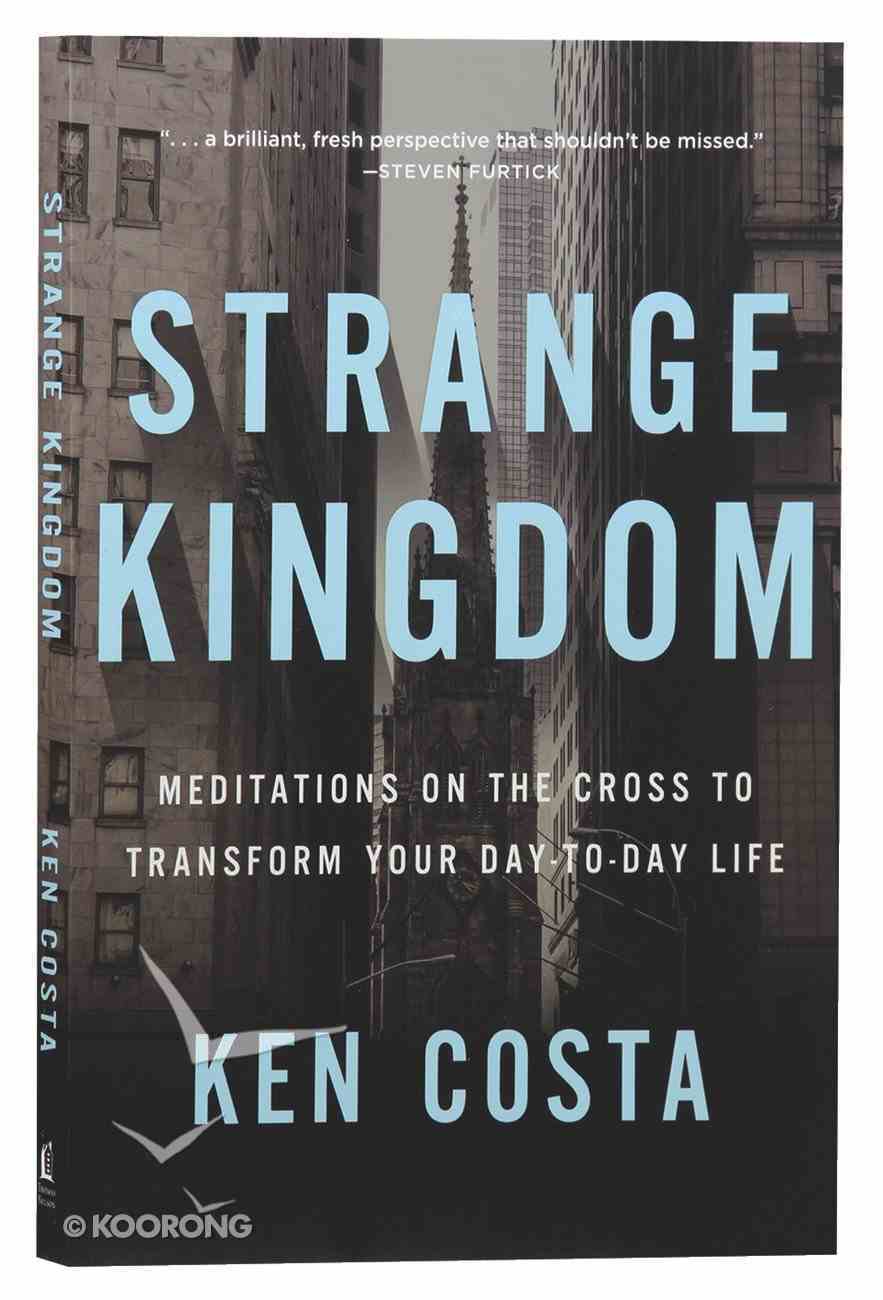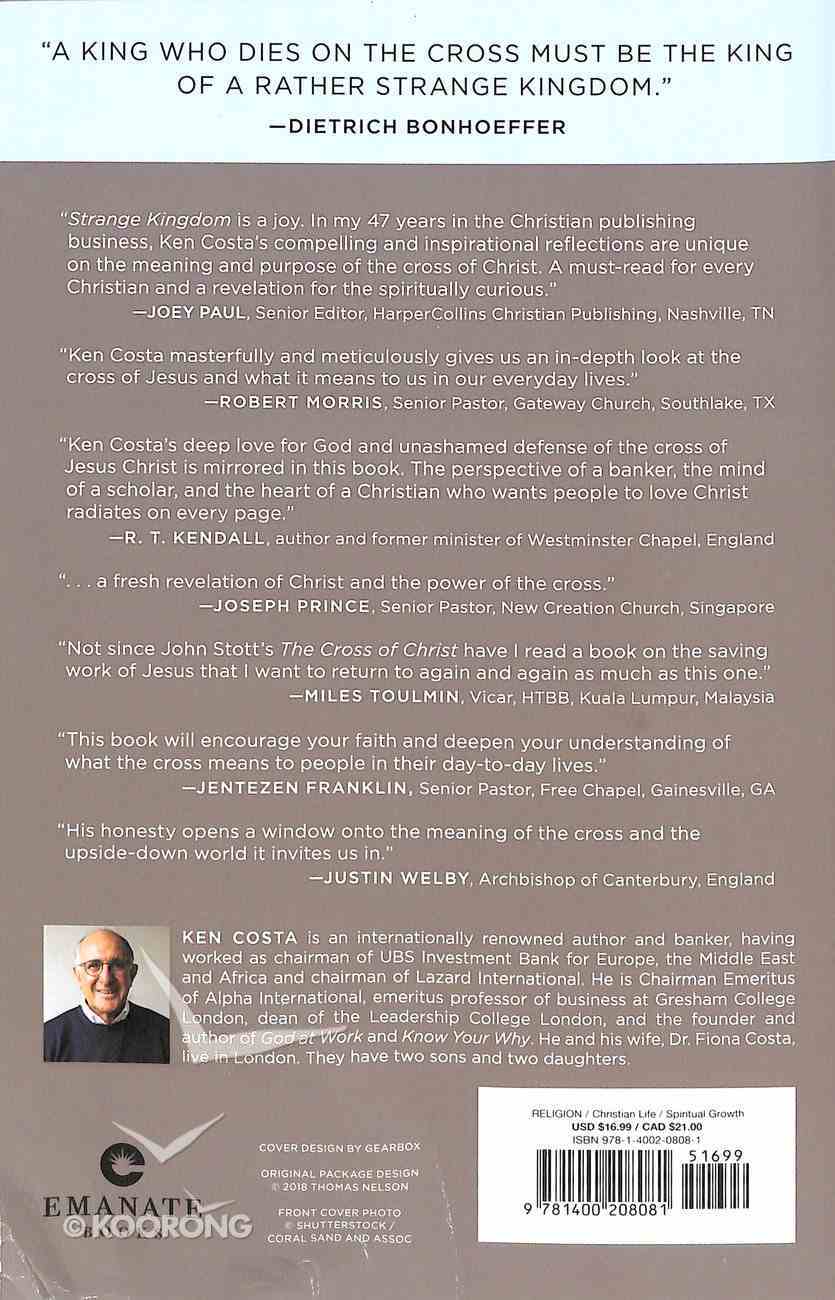 Strange Kingdom: Meditations on the Cross to Transform Your Day to Day Life
Experience how the power of the cross unleashes meaning and purpose in the midst of your daily life. This meditative and spiritual reflection by Ken Costa considers the cross and the king who died upon it. Christ's work on...
---
Expected to ship within 8 hours from Australia.
---
Free Shipping
for orders over $99.
Experience how the power of the cross unleashes meaning and purpose in the midst of your daily life.

This meditative and spiritual reflection by Ken Costa considers the cross and the king who died upon it. Christ's work on the cross established a kingdom that is strange indeed, if a king died on the cross in order to establish it. It is a kingdom where suffering and abandonment are transformed into the power of presence and live, a kingdom where a King exchanges gifts of great value for worthless dross, where a robber becomes righteous, and a criminal becomes the first citizen of heaven. Spend some time as Easter draws near considering the strange, upside-down kingdom, where broken things are made whole.

Endorsements:

"Ken Costa's deep love for God and unashamed defense of the cross of Jesus Christ is mirrored in this book. The perspective of a banker, the mind of a scholar, and the heart of a Christian who wants people to love Christ radiates on every page."
- R. T. Kendall, author and former minister of Westminster Chapel, United Kingdom

"Strange Kingdom provides profound wisdom and insight into the most significant events in human history."
- Nicky Gumbel, Vicar of Holy Trinity Brompton, United Kingdom

"I love Ken's passion for the Lord Jesus and His finished work at Calvary. May this book inspire and encourage you to receive a fresh revelation of Christ and the power of the cross."
- Joseph Prince, Senior Pastor, New Creation Church, Singapore

"This book will encourage your faith and deepen your understanding of what the cross means to people in their day-to-day lives."
- Jentezen Franklin, Senior Pastor, Free Chapel Worship Center, Gainesville, Georgia

"My friend Ken Costa masterfully captures the meaning of those final moments in his new book Strange Kingdom. It's a brilliant, fresh perspective that shouldn't be missed."
- Steven Furtick, Senior Pastor, Elevation Church, Charlotte, North Carolina
:

-Publisher
Ken Costa is an internationally renowned banker, having worked as Chairman of UBS Investment Bank for EMEA and Chairman of Lazard International. He is the Chairman Emeritus of Alpha International, Emeritus Professor of Commerce in Gresham College London and Dean of the Leadership College London. He and his wife, Dr Fiona Costa, live in London. They have two sons and two daughters. He is the founder of God at Work and author of three books. Ken has made two film series, the God at Work Conversations and Strange Kingdom - meditations on the cross. For more information about Ken Costa and to access more resources visit www.godatwork.org.uk

Bestsellers in Christian Living