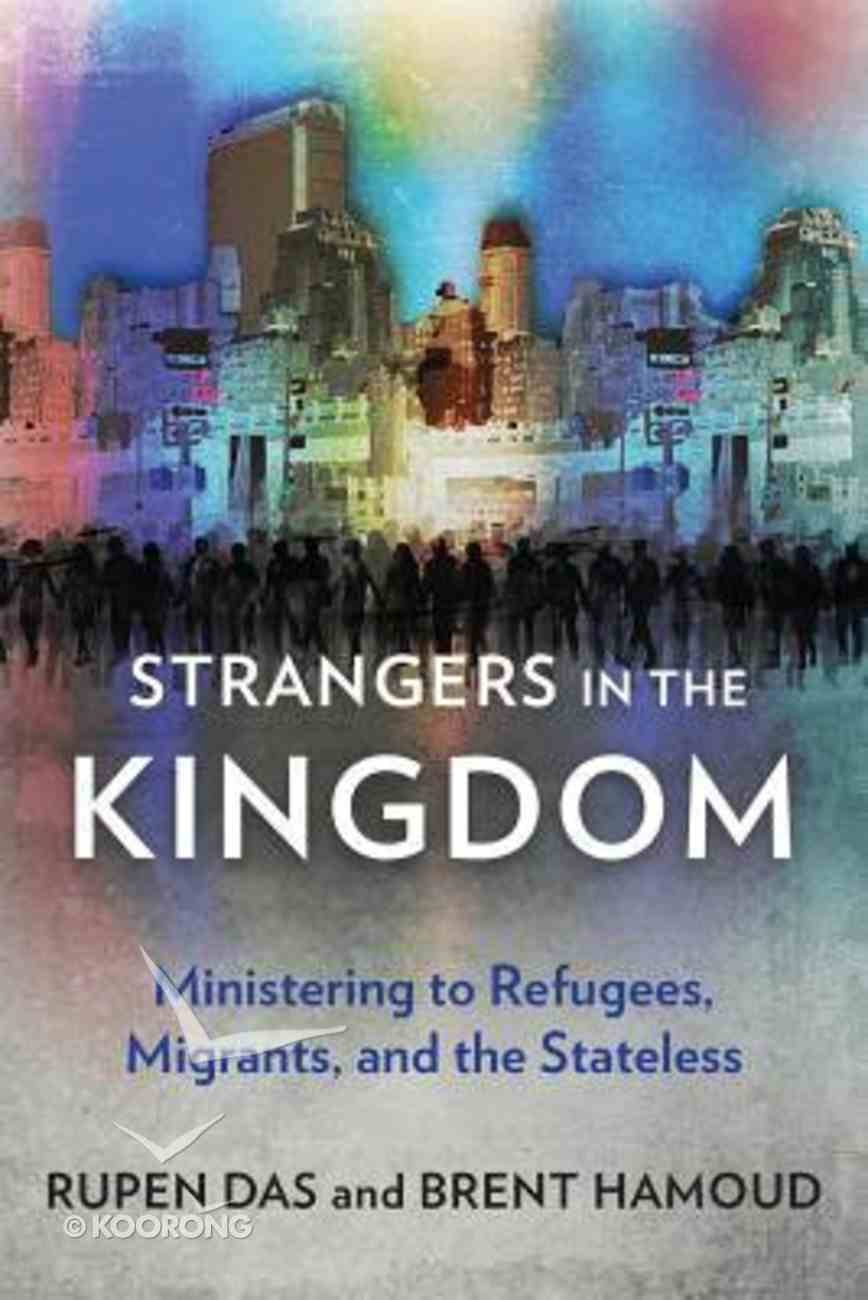 Strangers in the Kingdom: Ministering to Refugees, Migrants and the Stateless
Today's refugee crisis has engulfed public policy and politics in countries around the world, deeply dividing communities. With increased migration many fear terrorism, crime and a dilution of their perceived national identity, while others embrace it as an inevitable reality...
Out of Stock
Available to Order
---
Expected to ship in 6 to 7 weeks from Australia.
---
Free Shipping
for orders over $99.
Today's refugee crisis has engulfed public policy and politics in countries around the world, deeply dividing communities. With increased migration many fear terrorism, crime and a dilution of their perceived national identity, while others embrace it as an inevitable reality of the globalized world in which we live. But what does the Bible have to say about migration and displacement and how refugees, migrants, and the stateless should be treated?Strangers in the Kingdom asks why God cares for the displaced, presenting biblical, theological, and missiological foundations for ministries to those who have been uprooted from their homes and all that is familiar. Rupen Das and Brent Hamoud apply their experience and expertise to provide timely answers that the Christian community is waiting to hear. Addressing the humanitarian and legal needs of the displaced is the starting point, but relief, repatriation, and resettlement programs need to help the stranger find a place to belong, a place to call home.
-Publisher
David Peck is a Canadian magician, academic, and writer who is active in the academic, entertainment, and international development sectors. Peck is the Founder of SoChange, a regular contributor to Rabble.ca, and a lecturer at Humber College in Hamilton, Ontario. He received his Master's degree in Philosophy from the University of Guelph in 2004. Peck currently manages SoChange, a social enterprise that works alongside members of the non-governmental community in areas such as fundraising, advocacy, and donor relations. In addition to working to raise the capacity of such organizations as Mak
<p>foreword</p><p>preface</p><p>acknowledgements</p><p>&amp;nbsp;</p><p><strong>part I: Foundations For Ministries To The Displaced</strong></p><p>1 Introduction</p><p>2 The Global Context</p><p>3 Biblical Foundations 1</p><p><em>belonging, Displacement, And The Foreigner In The Old Testament</em></p><p>4 Biblical Foundations 2</p><p><em>the Foreigner And Migrant In The New Testament And The Early Church</em></p><p>5 Theological Foundations</p><p><em>the Importance Of Place And The Need To Belong</em></p><p>6 Missiological Foundations</p><p><em>responding To Those Who Do Not Belong</em></p><p>&amp;nbsp;</p><p><strong>part Ii: Ministries To Refugees, Migrants And The Stateless</strong></p><p>7 The Local Church And Other Ministries</p><p><em>enabling The Displaced To Find Space And A Place</em></p><p>&amp;nbsp;</p><p>conclusion</p><p>bibliography</p>