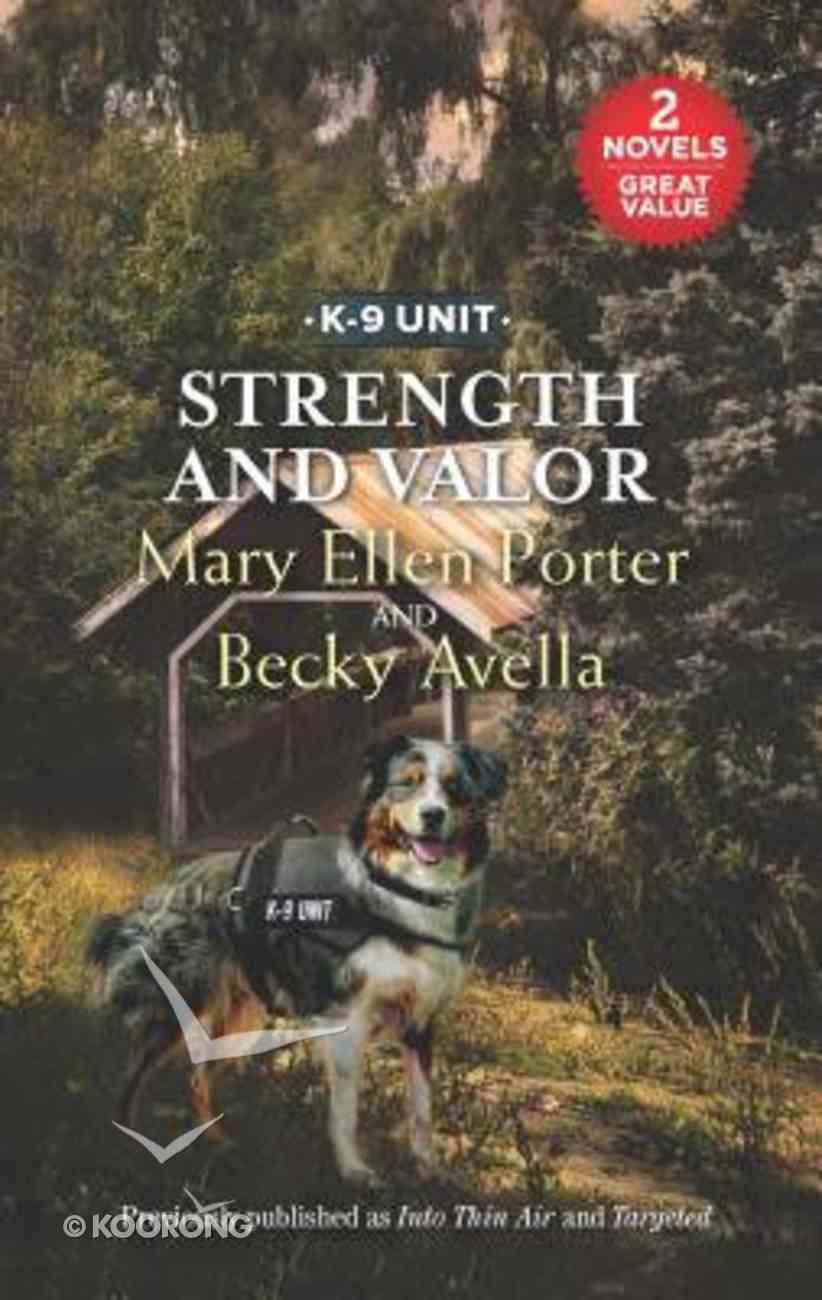 Strength and Valor: Into Thin Air/Targeted (Love Inspired Suspense 2 Books In 1 Series)
---
Free Shipping
for orders over $99.
Strength and Valor: Into Thin Air/Targeted (Love Inspired Suspense 2 Books In 1 Series)
After four miscarriages and two failed adoption attempts, Becky Avella is no stranger to loss. Today she celebrates a healed heart and a joyful life. It is her passion to point others to that same healing. A former teacher, Becky now enjoys being a homemaker, speaker, Bible study leader, and novelist. She lives in Idaho with her husband and children, and looks forward to the reunion she will have someday with her babies in Heaven. You can connect with Becky on Twitter: @BeckyAvella or on her book's Facebook page under the same title.
Mary Ellen Porter's love of story telling was solidified in fifth grade when selected to read her first children's story to a group of kindergartners. From then on, she knew she'd be a writer. When not working, Mary Ellen enjoys reading and spending time with her family and search-dog-in-training. She's a member of Chesapeake Search Dogs, a volunteer search and rescue team that helps bring the lost and missing home.