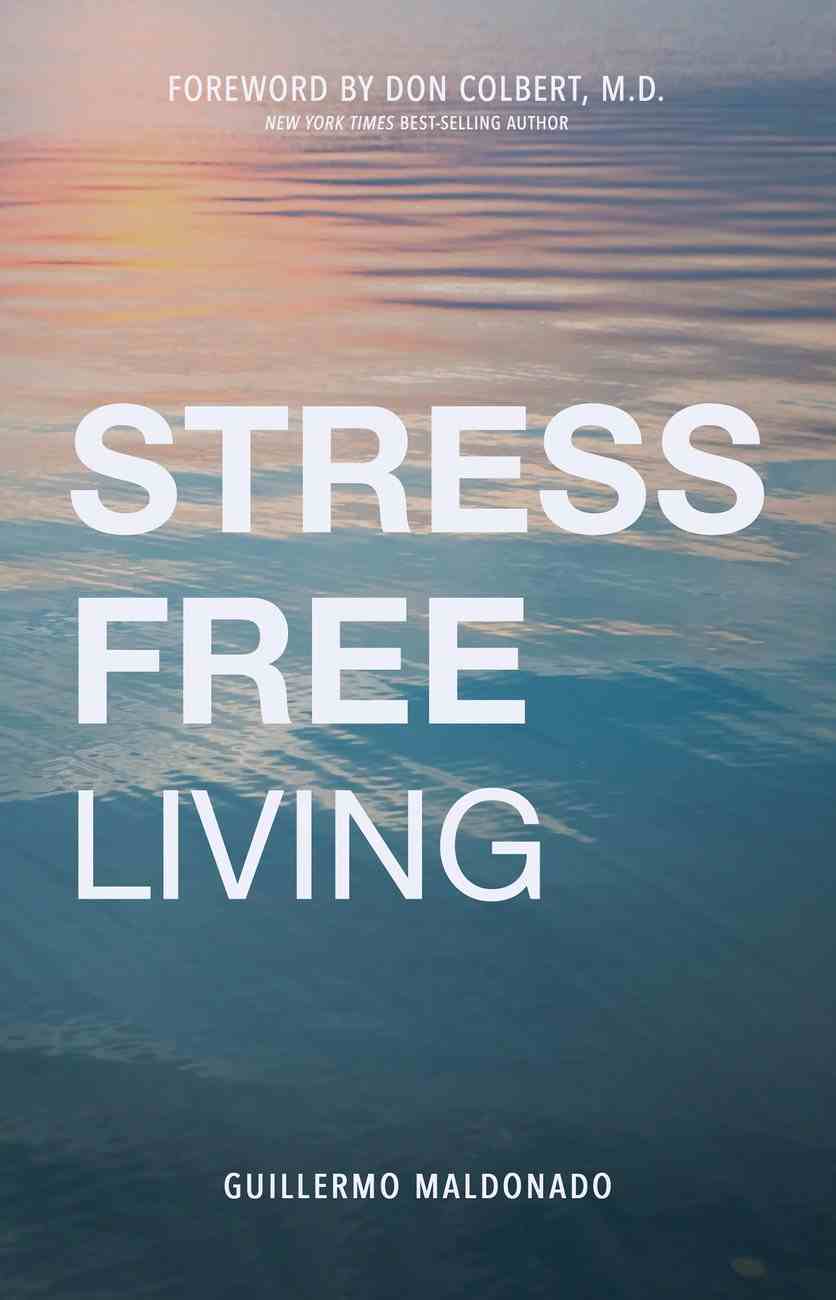 Nearly half of Americans are feeling stressed. One in three worldwide is feeling a lot of stress and worry. -Gallup poll Stress is eating away at Americans' overall well-being. -American Psychological Association Our world is full of...
Available for immediate download.
---
Read using our free app on your tablet or mobile!
---
Free Shipping
for orders over $99.
Nearly half of Americans are feeling stressed. One in three worldwide is feeling a lot of stress and worry. -Gallup poll Stress is eating away at Americans' overall well-being. -American Psychological Association
Our world is full of stress. Our lives are full of stress. These are the times we're living in.

Some stress is a natural part of life. We all experience it as we meet deadlines or reach for excellence. But stress develops into a serious problem when it becomes entrenched in our lives as a cycle that we can't shake. High-pressure jobs, difficult relationships, ongoing financial problems, and fear about the future can lead to a stress cycle. This interferes with a happy, productive life, can lead to emotional issues and illness-and can even become life-threatening. Sustained stress may be the silent killer of the twenty-first century.

What is the best way to manage normal stress and release the grip of an unhealthy stress cycle? How can we live joyful and effective lives? Best-selling author Guillermo Maldonado leads you in specific steps to stress-free living:

First, learn what stress really is-the good and the bad.

Second, address the cause of your stress cycle. Identify what provokes your feelings of fear, anxiety, or overwhelm.

Third, discover the path to freedom from unhealthy stress and how to manage external and internal stress on a daily basis.

This book will equip you with essential spiritual and natural tools for a stress-free life. Be empowered to break stress cycles and find true peace and healing!

-Publisher
Apostle Guillermo Maldonado is the founder of King Jesus Internationalý Ministry the fastest-growing Hispanic church in the United States ý recognized for its powerful manifestations of the Holy Spirit. Maldonadoý earned a master's degree in Practical Theology from Oral Robertsý University and a doctorate in Divinity from Wagner Leadership Institute.ý He founded the New Wine Apostolic Network to encourage leaders toý become true spiritual fathers, capable of leaving a legacy of blessingsý for future generations. This mission encompasses the United States, theý Caribbean, Centra