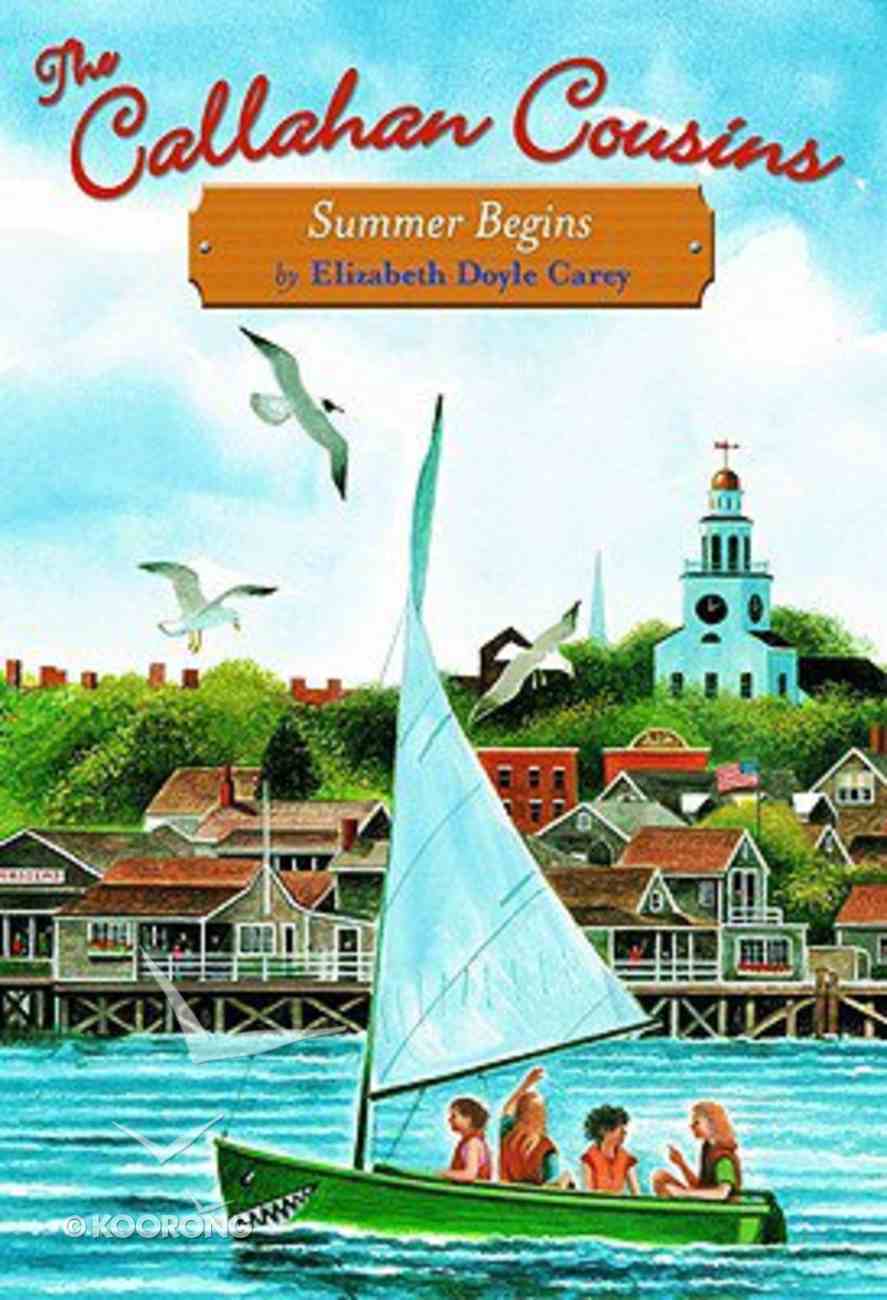 Summer Begins (#01 in Callahan Cousins Fiction Series)
Look out, Gull Island! This yearthe twelve year old Callahan cousins Phoebe, Hillary,Neve and Kate are spending the summer at theirgrandmother's rambling seaside estate. Not only does thismean ten whole weeks without any parents, but theopportunity for summer adventures they...
---
Free Shipping
for orders over $99.
Look out, Gull Island! This yearthe twelve year old Callahan cousins Phoebe, Hillary,Neve and Kate are spending the summer at theirgrandmother's rambling seaside estate. Not only does thismean ten whole weeks without any parents, but theopportunity for summer adventures they won't soon forget!This summer, the girls quickly find themselves caught upin an old island rivalry and they are determined todefend the Callahan family honor. Will they end up beingthe family heroes.... or will they getthemselves sent home? This is the first book in a fourbook series featuring the Callahan cousins where fun,family and friendship rule the day! Aimed at middlegrade girls, the Callahan Cousins will find a home withfans of the American Girls Books, Lizzie McGuire andNancy Drew.
-Publisher
Four girl cousins spend summer vacation together with their grandmother on Gull Island.
-Publisher
ook out, Gull Island! The 12-year-old Callahan cousins Phoebe, Hillary, Neve, and Kate are spending the summer at their grandmother's rambling seaside estate: 10 whole weeks without any parents and the chance for adventures they won't soon forget! The cousins quickly find themselves caught up in an old island rivalry. Determined to defend the Callahan honor, will they end up as family heroes . . . or get themselves sent home? This is the first book in a series featuring the Callahan cousins, where fun, family and friendship rule the day! Aimed at middle grade girls, the Callahan Cousins will find a home with middle grade fans of the American Girls books, Lizzie McGuire, and Nancy Drew.
-Publisher
Bestsellers in Confident Readers (Age 8-12)