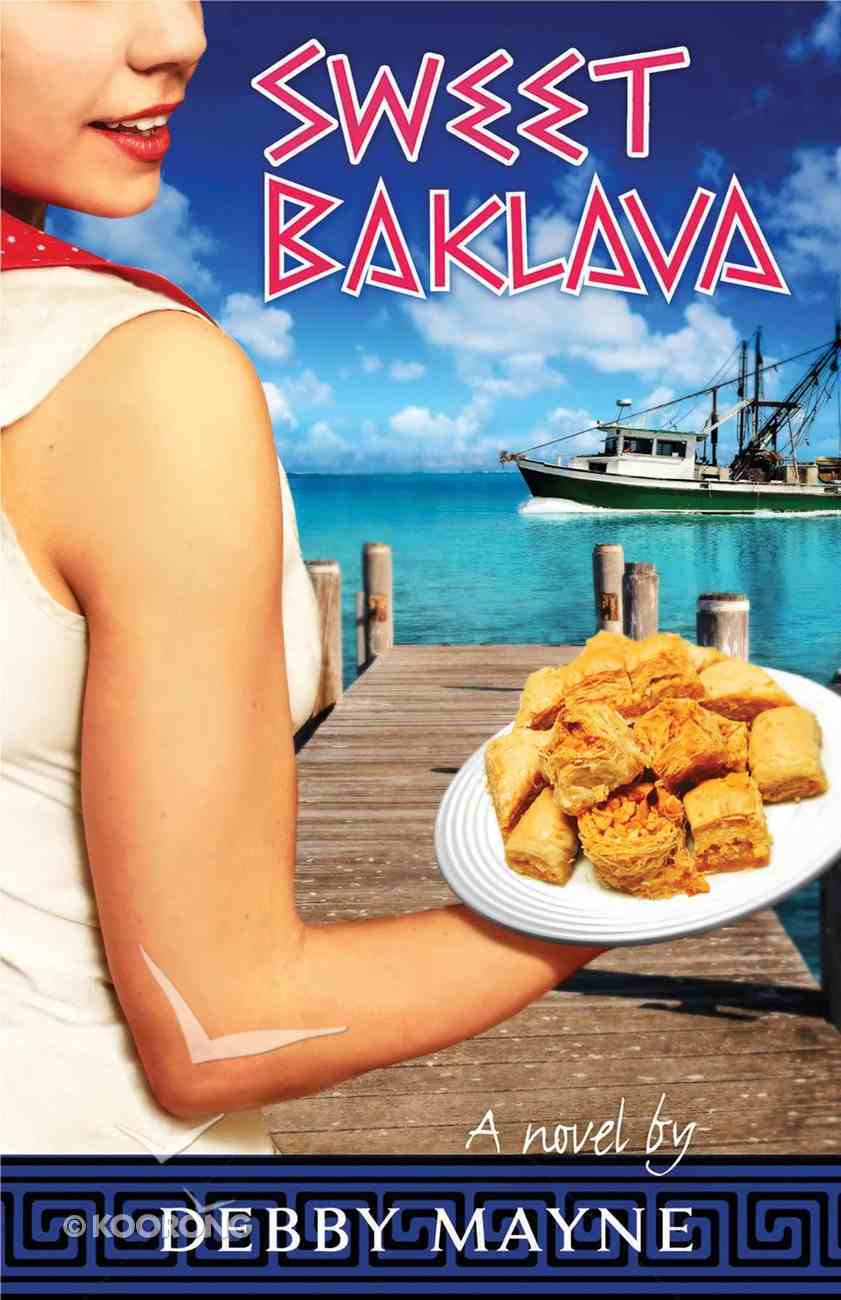 After years of looking for a place to belong, Paula Andrews finally finds her niche in Tarpon Springs, Florida. Her soap and candle shop flourishes, and her friendship with the Papadopoulos family gives her the love and support she never...
Instant download
---
Read using our free app on your tablet or mobile!
---
Free Shipping
for orders over $99.
After years of looking for a place to belong, Paula Andrews finally finds her niche in Tarpon Springs, Florida. Her soap and candle shop flourishes, and her friendship with the Papadopoulos family gives her the love and support she never got from her own family. The only thing missing is a romance aor in the grand hopes of the Papadopoulos family, a proper marriage. Preferably with Nick, their favorite son, currently serving in the Air Force. Paula, however, has doubts. After all, he "s been gone a long time and loves flying. Their lives have grown apart. Would he still feel anything for her? When Nick comes home on leave, sparks fly, and not just with Paula. Nick's father wants him home, helping with the family sponge-diving business. His mother wants him back in the family, back in church. Nick just wants Paula . . . and the Air Force. So who "s going to give in first? And what will it mean for their love and future?
-Publisher
After years of looking for a place to belong, Paula Andrews finally finds her niche in Tarpon Springs, Florida. Her soap and candle shop flourishes, and her friendship with the Papadopoulos family gives her the love and support she never got from her own family. The only thing missing is a romance-or in the grand hopes of the Papadopoulos family, a proper marriage. Preferably with Nick, their favorite son, currently serving in the Air Force. Paula, however, has doubts. After all, he's been gone a long time and loves flying. Their lives have grown apart. Would he still feel anything for her? When Nick comes home on leave, sparks fly, and not just with Paula. Nick's father wants him home, helping with the family sponge-diving business. His mother wants him back in the family, back in church. Nick just wants Paula ... and the Air Force. So who's going to give in first? And what will it mean for their love and future?
-Publisher
Author and speaker Debby Mayne is passionate about the written word. She has published 11 books, more than 400 short stories and articles, and 5 novellas that have been printed in 6 anthologies. She has also worked as managing editor of a national magazine, writer for a TV retailer and copy editor and proofreader for several book publishers. Debby enjoys writing Christian fiction; she writes both mystery and romance, including Aloha Reunion and Double Blessing, which was voted a favorite contemporary story in 2007 by the Heartsong Presents Bookclub. She lives on Floridas west coast with her hu