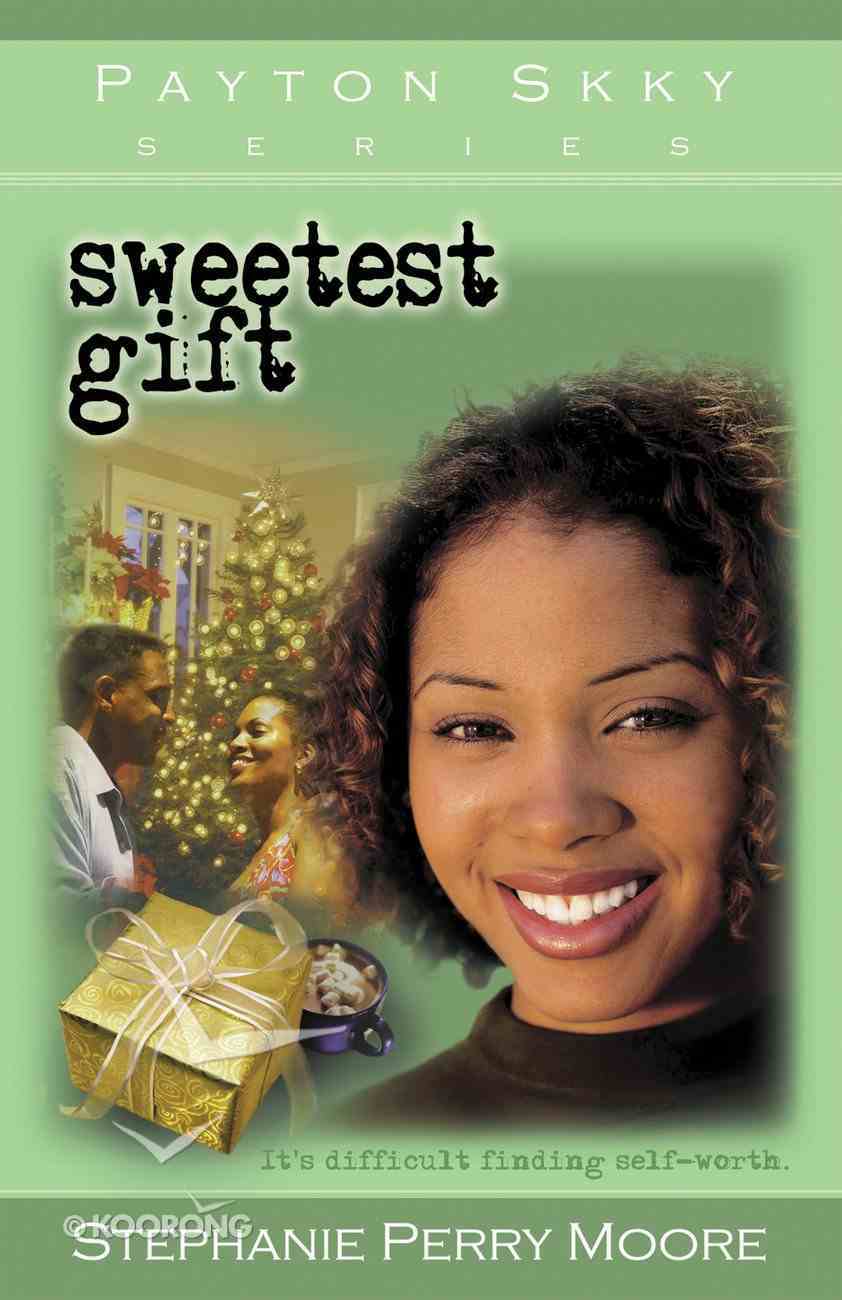 Sweetest Gift (#04 in Payton Skky Series)
Payton Skky has finally arrived at college. In no time she's facing the same pressures and stresses most college students face. She's still conflicted about boyfriends, and studies are difficult. But when she is faced with her suitemate's suicide attempt,...
Instant download
---
Expected to ship within 8 hours from Australia.
---
Read using our free app on your tablet or mobile!
---
Free Shipping
for orders over $99.

Payton Skky has finally arrived at college. In no time she's facing the same pressures and stresses most college students face. She's still conflicted about boyfriends, and studies are difficult. But when she is faced with her suitemate's suicide attempt, Payton is jolted back to the basics of her faith. No matter what the pressures of life, she has great worth and value in the eyes of the Lord.

^Acceptance

3. Wanting to Control

4. Experiencing New Emotions

5. ^Laboring for Love

6. Trying Out Churches

7. Celebrating What Exactly?

8. ^Deciding to Quit

9. Becoming Someone Else

10. Reaping No Benefits

11. ^Planting Hopeful Seeds

12. Seeing the Blessings

13. Passing Whichever ^Test

14. Putting Up Decorations

15. Loving Every Part
STEPHANIE PERRY MOORE is the author of many Young Adult Christian ^fiction titles, including the Payton Skky series, the Laurel Shadrach ^series, the Perry Skky Jr. series, the Faith Thomas Novelzine series, ^the Carmen Browne series, and the Beta Gamma Pi series. She is also ^the co-editor for the impactful BibleZine, REAL. Mrs. Moore speaks with young ^people across the country, showing them how they can live life fully and do it God's ^way. Stephanie currently lives in the greater Atlanta area with her husband, Derrick, ^a former NFL player and author, and their three children. Visit her website at www.stephanieperrymoore.com.

Payton Skky has finally arrived at college. In no time she's facing the ^same pressures and stresses most college students face. She's still conflicted about ^boyfriends, and studies are difficult. But when she is faced with her suitemate's ^suicide attempt, Payton is jolted back to the basics of her faith. No matter what ^the pressures of life, she has great worth and value in the eyes of the Lord.


Payton Skky has finally arrived at college. In no time she's facing the ^same pressures and stresses most college students face. But when she is faced with ^her suitemate's suicide attempt, Payton is jolted back to the basics of her faith. 

-Publisher

Payton Skky has finally arrived at college. In no time she's facing the same pressures and stresses most college students face. She's still conflicted about boyfriends, and studies are difficult. But when she is faced with her suitemate's suicide attempt, Payton is jolted back to the basics of her faith. No matter what the pressures of life, she has great worth and value in the eyes of the Lord.


-Publisher
STEPHANIE PERRY MOORE is the author of many Young Adult Christian fiction titles, including the "Payton Skky" series, the "Laurel Shadrach" series, the "Perry Skky Jr." series, the "Faith Thomas Novelzine" series, the "Carmen Browne" series, and the "Beta Gamma Pi" series. She is also the co-editor for the impactful "BibleZine, REAL." Mrs. Moore speaks with young people across the country, showing them how they can live life fully and do it God's way. Stephanie currently lives in the greater Atlanta area with her husband, Derrick, a former NFL player and author, and their three children. Visit