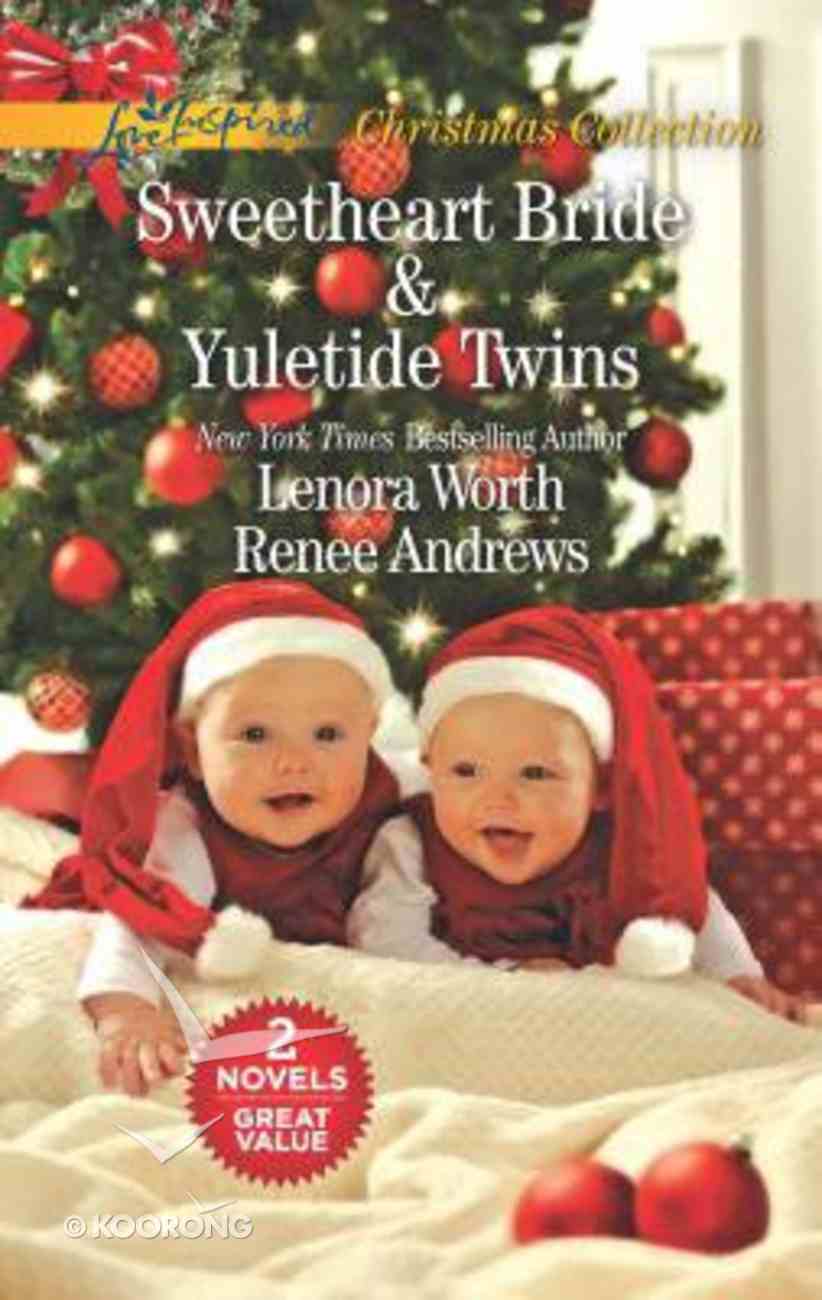 Sweetheart Bride/Yuletide Twins (Love Inspired 2 Books In 1 Series)
---
Free Shipping
for orders over $99.
Sweetheart Bride/Yuletide Twins (Love Inspired 2 Books In 1 Series)
Renee Andrews spends a lot of time in the gym. No, she isn't working out. She and her husband, a former All-American gymnast, own an all-star cheerleading gym. She is thankful the talented kids there don't have a problem when she brings her laptop and writes while they sweat. When she isn't writing, she's typically traveling with her husband, bragging about their two sons or spoiling their bulldog. Visit her Web site at www.reneeandrews.com.
Lenora Worth has written 32 books for three different publishers and is contracted for four more. She reached a milestone in 2006 when she received her 25th book pin from Harlequin. Her books have won both regional and national awards and recognition and she now has over 1 million books in print. Currently she is writing both Love Inspired and Love Inspired Suspense for Steeple Hill.
Her Christian Secret Agent series has become very popular amongst her readers. Those titles include Secret Agent Minister, Heart of the Night (due in 2009) and Code of Honor (due in late 2009.) She hopes to write more of this series as well as more stories for Love Inspired.