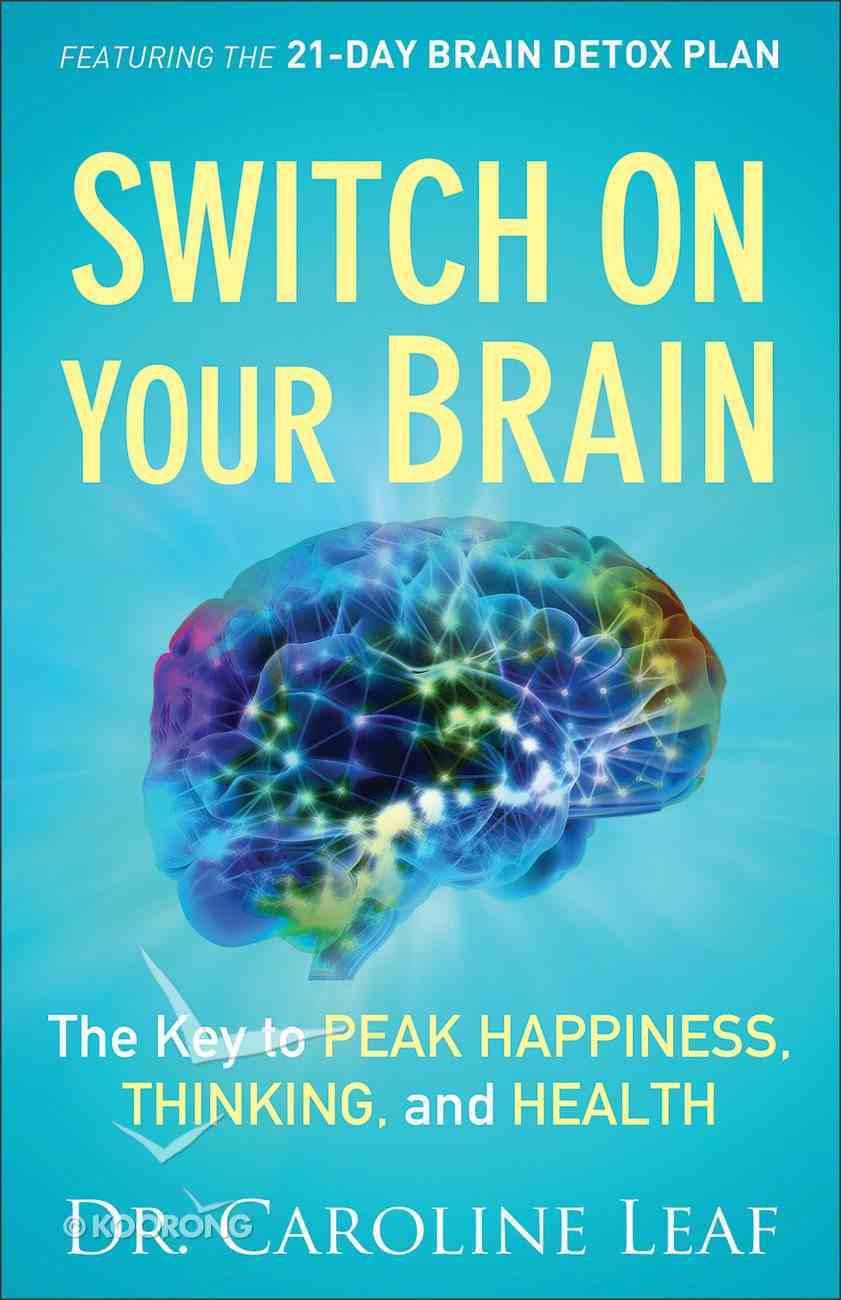 According to researchers, the vast majority--a whopping 75-98 percent--of the illnesses that plague us today are a direct result of our thought life. What we think about truly affects us both physically and emotionally. In fact, fear alone triggers more...
Unavailable. Out of Print. Only available while stock lasts. Other edition is available. 9780801018398
Out of Print
---
Free Shipping
for orders over $99.
According to researchers, the vast majority--a whopping 75-98 percent--of the illnesses that plague us today are a direct result of our thought life. What we think about truly affects us both physically and emotionally. In fact, fear alone triggers more than 1,400 known physical and chemical responses in our bodies, activating more than thirty different hormones! Today our culture is undergoing an epidemic of toxic thoughts that, left unchecked, create ideal conditions for illnesses.

Supported by current scientific and medical research, Dr. Caroline Leaf gives readers a prescription for better health and wholeness through correct thinking patterns, declaring that we are not victims of our biology. She shares with readers the "switch" in our brains that enables us to live happier, healthier, more enjoyable lives where we achieve our goals, maintain our weight, and even become more intelligent. She shows us how to choose life, get our minds under control, and reap the benefits of a detoxed thought life.
-Publisher
Dr Caroline Leaf received her training in Communication Pathology (BSC Logopaedics) at the University of Cape Town, South Africa. She also holds a Masters degree and PhD in Communication Pathology from the University of Pretoria, South Africa. Since 1981, Caroline has researched the human brain with particular emphasis on unlocking its vast, untapped potential. She has focused on the cognitive neuroscientific aspects of TBI/CHI (Traumatic brain injury / Closed head injury) and the science of thought as it relates to thinking, learning, renewing the mind, gifting and potential.

Caroline has been enthusiastically received all over the world by a variety of audiences, due to her unique ability to link the scientific principles of the brain to intellectual and emotional issues in simple and practical ways. Through years of research, she developed the Geodesic Learning theory (brain-compatible learning), which is a scientifically and statistically proven approach to thinking, teaching, and learning. She has also developed the unique Switch On Your Brain 5-Step Learning Process and the Metacognitive-Map as a learning tool, and she has presented these techniques to more than 100,000 students worldwide.
Caroline has published articles in academic journals and consumer magazines and has been widely interviewed by newspapers, and on radio and television about her research and theories. She frequently lectures to both Christian and secular audiences worldwide on diverse topics relating to optimal brain performance, including:
- Thinking and learning,
- Controlling your thought life,
- Managing stress,
- Eradicating toxic thoughts,
- Overcoming mental, emotional, and spiritual strongholds,
- Understanding male and female brain differences,
- Applying wisdom
- Identifying your unique gifts

Bestsellers in Christian Living