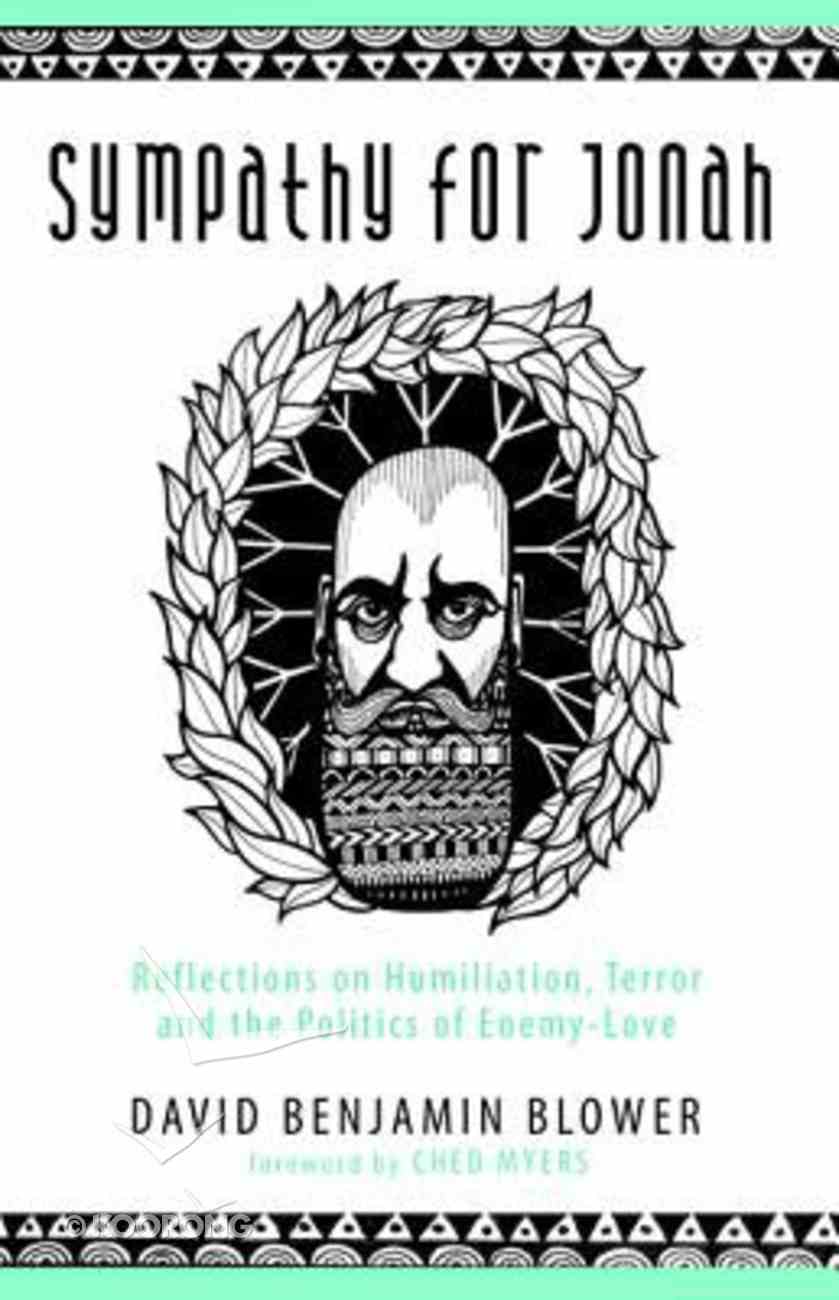 Sympathy For Jonah: Reflections on Humiliation, Terror and the Politics of Enemy-Love
The story of Jonah is sacred to all three Abrahamic faiths and remains a recognizable legend even in the most secularized corners of the West. And yet the maritime prophet's story has been trivialized as a quaint children's tale, his...
Locally Sourced
Available to Order
---
Expected to ship within 10 days from Australia.
---
Free Shipping
for orders over $99.
The story of Jonah is sacred to all three Abrahamic faiths and remains a recognizable legend even in the most secularized corners of the West. And yet the maritime prophet's story has been trivialized as a quaint children's tale, his character has been blasted by unsympathetic commentators, and even his alleged tomb has now been destroyed by Islamic State militants who, in 2014, took the city of Mosul on the Nineveh Plains. Now that Nineveh is once again in the grip of tyrannical violence and communities across the West and the Middle East are deep in a time of discord and soul-searching, we might do well to recover the story of Jonah, a guiding light, who marches into the very heart of empire and confronts it with the radical politics of the kingdom of God, even as his own certainties are shaken to the core. ""David Blower has written a marvelous reflection on what may be the Bible's most subversive and misunderstood story. Not only are his insights incisive and needed, his writing is a delight to read."" --Brian D. McLaren, author/speaker/activist ""I picked it up, started to read it and couldn't stop... . It's an irresistible, fanciful, terrifying book: brilliant, beautiful, and colourful, but brutal, awful, and confronting... . This is The Gospel According To Jonah for today."" --Dave Andrews, Author of Plan Be, and Christi-Anarchy ""Elegaic in its writing and prophetic in its message, Blower's study brings the ancient Biblical myth of Jonah back to life with fresh relevance for our times, especially so with Jonah's city so much in the news, and for the same reasons as before: that to say, Nineveh, or Mosul in northern Iraq."" --Alastair McIntosh, Professor, School of Divinity, University of Edinburgh, author of Soil and Soul and Spiritual Activism ""Identifying the empire--not the big fish--as the real beast in the book, this powerful and poetic re-telling of the Jonah story brings a familiar tale to life in fresh ways, and invites readers to face the challenge of engaging creatively and vulnerably with the powers that be."" --Stuart Murray Williams, Author of The Naked Anabaptist, Multi-Voiced Church and Church After Christendom ""I'm still recovering from the prophetic body blow of Blower's first book, Kingdom vs. Empire, but here he is again, ready for round two. His latest is about as unsettling as it gets. I've been following David's work for some time now. I know how he operates, but he still catches me off guard. So put down whatever you're reading, pick up this book, and brace yourself!"" --Tim Nash, Nomad Podcast ""David Benjamin Blower brings us a renewed song of hope--in the shape of Jonah wrapped up in a whale. This is a work of imagination and erudition as well as an elegy that speaks of a way of being that for so long has eluded concerned Christians. At last God has given us a prophet who dares to tell us like it is. Listen up--let Jonah help us to see our task as Christians in troubled times. Read and listen to David Benjamin Blower if you dare--but with assurance that grace is so much in abundance our fretfulness will be transformed into passion."" --Ann Morisy, author of Beyond the Good Samaritan and Journeying Out David Benjamin Blower is a writer, musician, and theological agitator from Birmingham, UK. He is a prolific recording artist and the author of Kingdom vs. Empire (2013).
-Publisher
Bestsellers in Biblical Studies