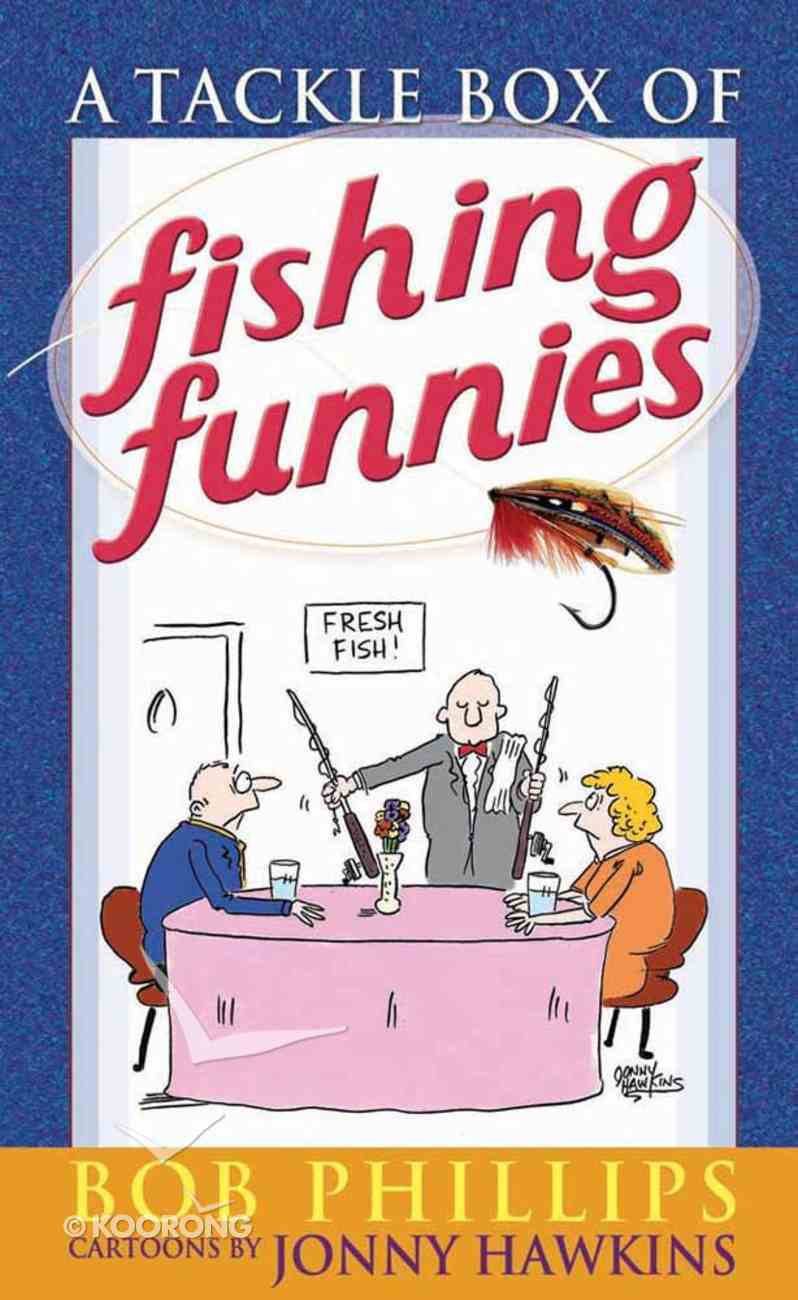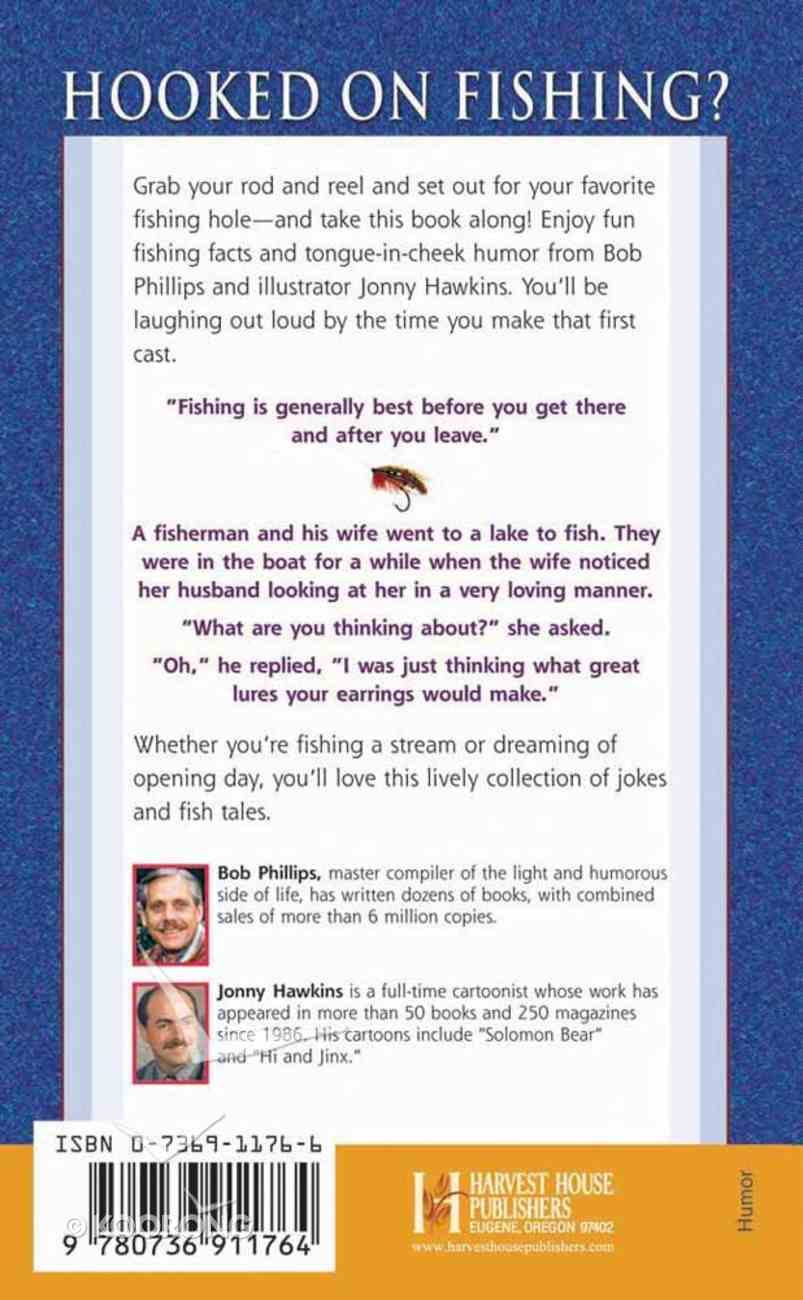 Tacklebox Full of Fishing Funnies
day, they?ll love this fun look at pursuing the big one that won?t get away
---
Free Shipping
for orders over $99.
day, they?ll love this fun look at pursuing the big one that won?t get away
-Publisher
Bob Phillipsa hilarious collection offish tales, fish jokes, fish facts, and fishing illustrations by Hi and Jinx cartoonistJonny Hawkins is sure to have readers laughing out loud as they read sections that include: Fishing Funnies. A very famous Alaskan hunting guide changed his business and became a fishingguide. When he was asked why, he replied, aNobody has mistaken me for a fish yet.a Did Ya Know? The climbing perch of South Asia climb trees! Great quotes. aFishing is generally best before you get there and after you leave.a Whether readers are out on a lake or sitting at home dreaming of openingday, theyall love this fun look at pursuing the big one that wonat get away!
-Publisher
Grab your rod and reel, set out for your favorite fishing spot---and pack this literary lure in your creel! Filled with fish tales, jokes, facts, and tongue-in-cheek illustrations, it's sure to be a favorite of your outdoor enthusiasts whether they're out on the lake or sitting at home, dreaming of Opening Day.
-Publisher
Hawkins is a full-time cartoonist whose work has appeared in more than 50 books and 250 magazines since 1986.
Bob Phillips, master compiler of inspirational verses, Scripture references, and quotes on the lighter, humorous side of life, has written dozens of books with combined sales of more than seven million copies. They include Fabulous and Funny Clean Jokes For Kids! The World's Greatest Wacky One-Line Jokes and Laughter From The Pearly Gates. Bob also serves as director-at-large for Hume Lake Christian Camps and is a licensed family counsellor in California.
-Publisher.


Bestsellers in Humour/quizzes/puzzles