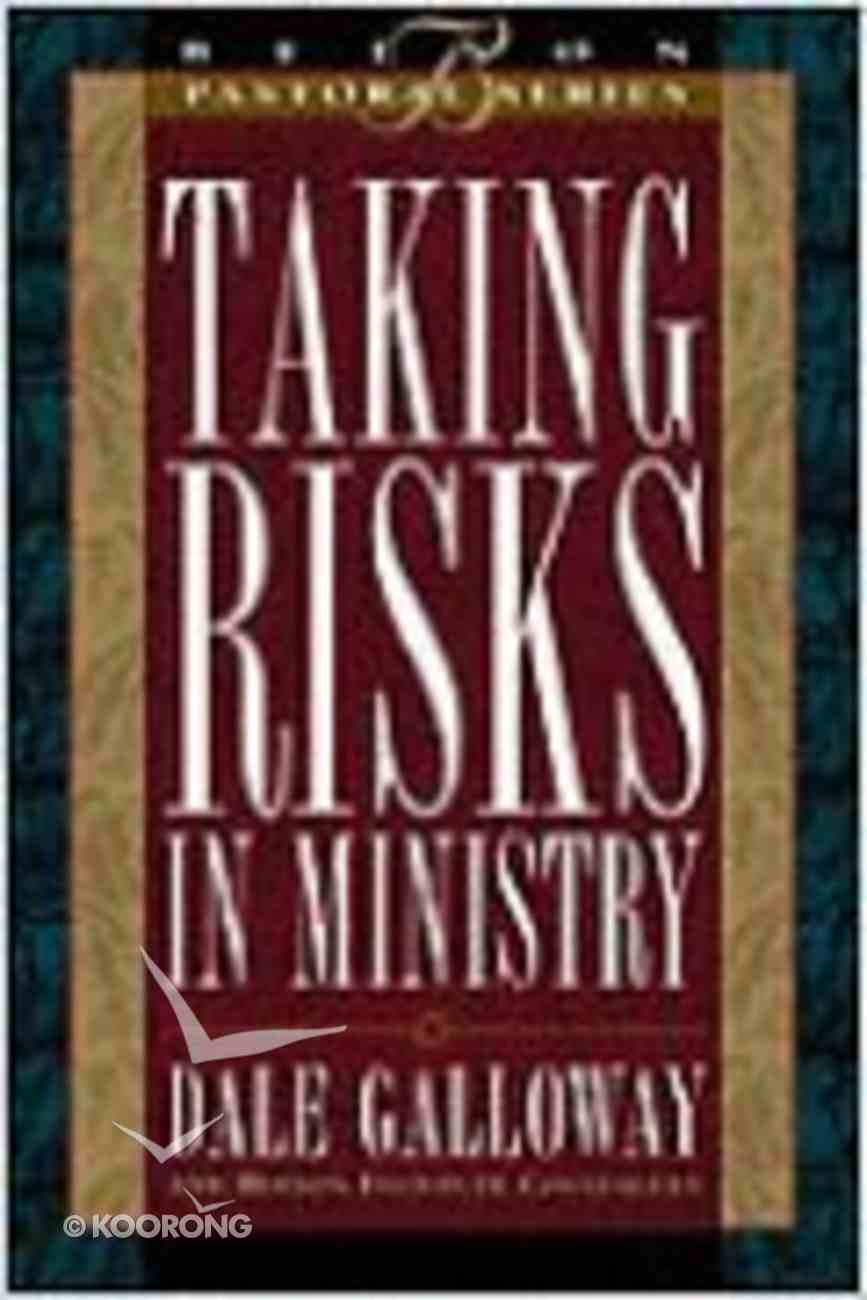 ---
Free Shipping
for orders over $99.
11 Chapters
-Publisher
'Being too cautious is the greatest risk of all.'--Jawaharlal NehruIs your church at a crossroads, trying to measure if a risk is worth the reward? Perhaps you're considering a new building project, changing worship styles, hiring a new staff member, or even planting a new church. Do you feel like you're standing on the edge, deciding whether or not to jump? Are you wondering if your parachute will open on the way down?A fine line exists between taking risks in faith and foolishness. Foolishness is like jumping off a tall building-laws of gravity inevitably cause the jumper to get hurt. By contrast, faith dares with God to dream the impossible but also walks in ways consistent with God's principles.Taking Risks in Ministry provides principles for managing risk in a variety of areas including finance, administration, worship, and discipleship. Learn to minimize the downsides of risk and maximize the potential to help your church grow. Well-known church leaders including Dale Galloway, Walt Kallestad, Dick Wills, Wayne Cordeiro, Bill Easum, Elmer Towns, Leith Anderson, Sally Morgenthaler, and Maxie Dunnam share methods for judging the acceptability of risks and lessons they have learned through taking risks in their own ministry.
-Publisher
Galloway is founder of New Hope Community Church in Portland, Oregon and serves as dean of the Beeson Institute for Advanced Church Leadership. He is a graduate of Nazarene Theological Seminary and recieved a D.D. from Western Evangelical Seminary.