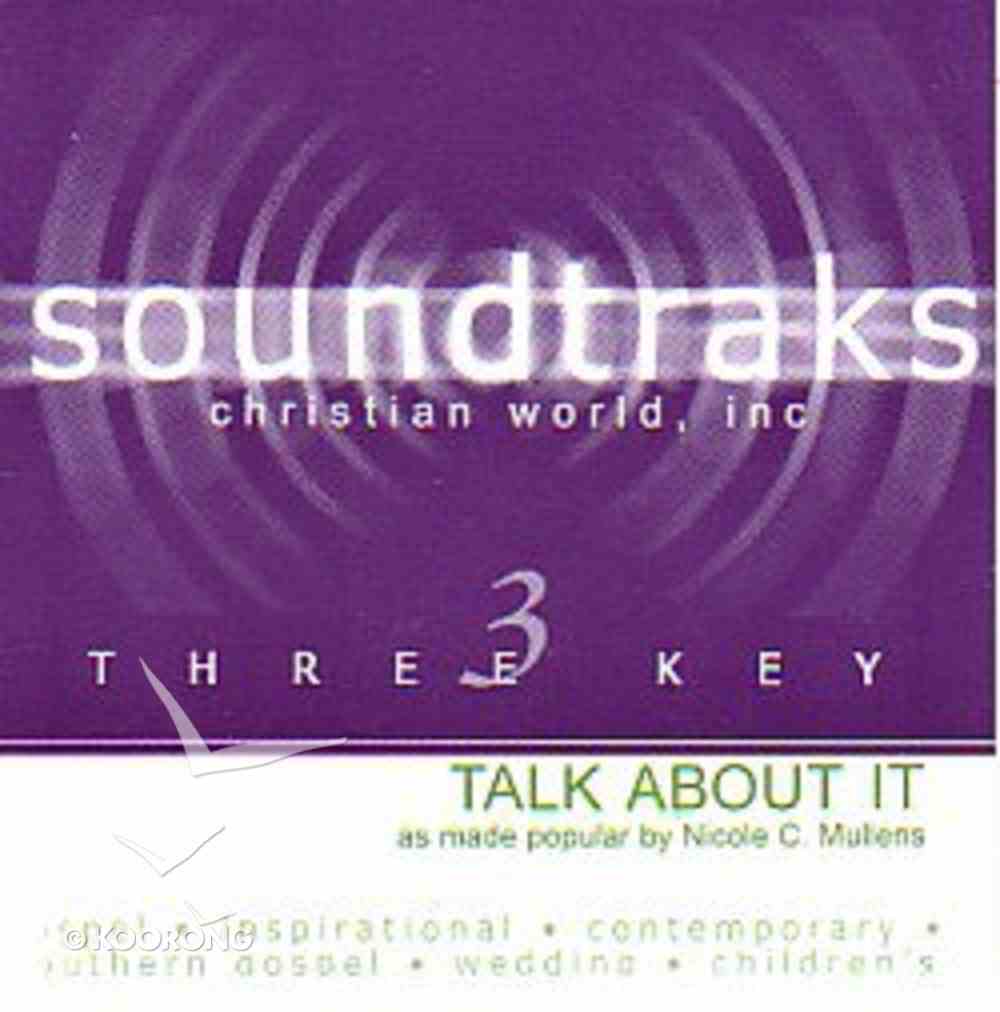 Talk About It (Accompaniment)
---
Free Shipping
for orders over $99.
Talk About It (Accompaniment)
Nicole Coleman Mullen is an award-winning gospel singer, songwriter, and choreographer. She was born and raised in Cincinnati, Ohio. Mullen wrote her first song at the age of 12. She recorded her first solo album, Don't Let Me Go, in 1991 with the independent label Frontline Records. Mullen continued her singing-songwriting-choreography career in the 1990s, singing backup for Michael W. Smith and for the Newsboys, writing for Jaci Velasquez, and working as a dancer/choreographer with Amy Grant. She also provides backup vocals in the music video at the end of the VeggieTales program, Larry-Boy and the Fib from Outer Space! and the opening of the VeggieTales program, Larry-Boy and the Rumor Weed. She was signed to Word Records in 1998 by VP of A and R Brent Bourgeois.
Some of her other award winning albums include Everyday People, Sharecropper's Seed, Vol. 1, Following His Hand: A Ten Year Journey, Wish Me Love, Nicole C. Mullen and Talk About It.


Bestsellers in Accompaniment