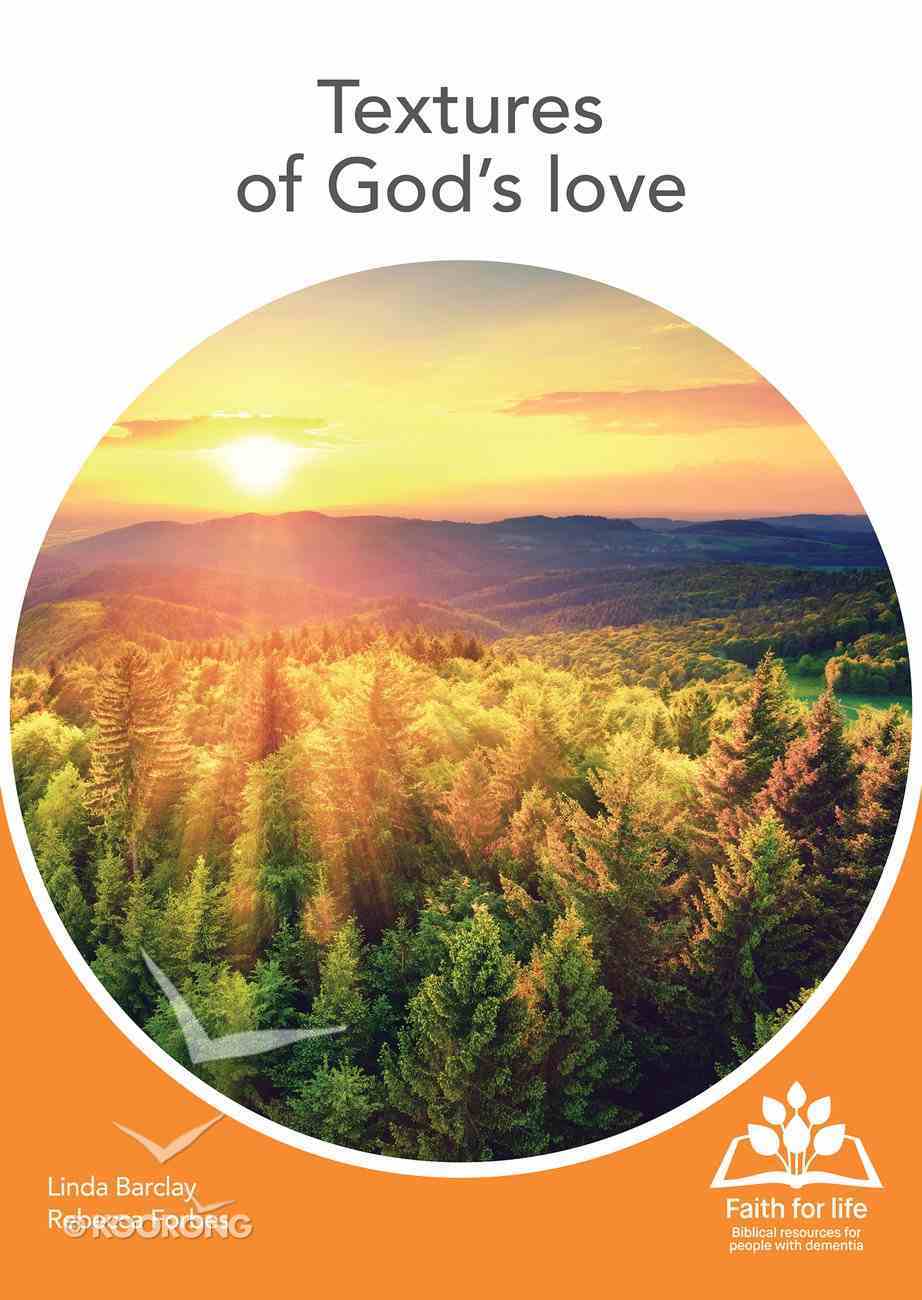 Textures of God's Love (12 A4 Double Sided Colour Flash Cards) (Faith For Life Series)
---
Free Shipping
for orders over $99.
Textures of God's Love (12 A4 Double Sided Colour Flash Cards) (Faith For Life Series)
Linda Barclay works in HammondCare's Policy and Planning Office. From a theological and creative writing background, Linda has spent the past 15 years working for communications organisations in Australia and the UK. Her love of storytelling has led her to explore how we capture and articulate who we are as individuals, communities and organisations. Linda believes finding new ways to open up the stories that are important to people is a fascinating aspect of holistic care.
Rebecca Forbes is a projects coordinator in HammondCare's Policy and Planning Office. During her seven years in the aged and dementia care field she has been involved in significant policy, research and service development, as well as planning and coordinating specialist carer training programs. Rebecca says working alongside carers and finding creative ways to support them is one of the best parts of her job.