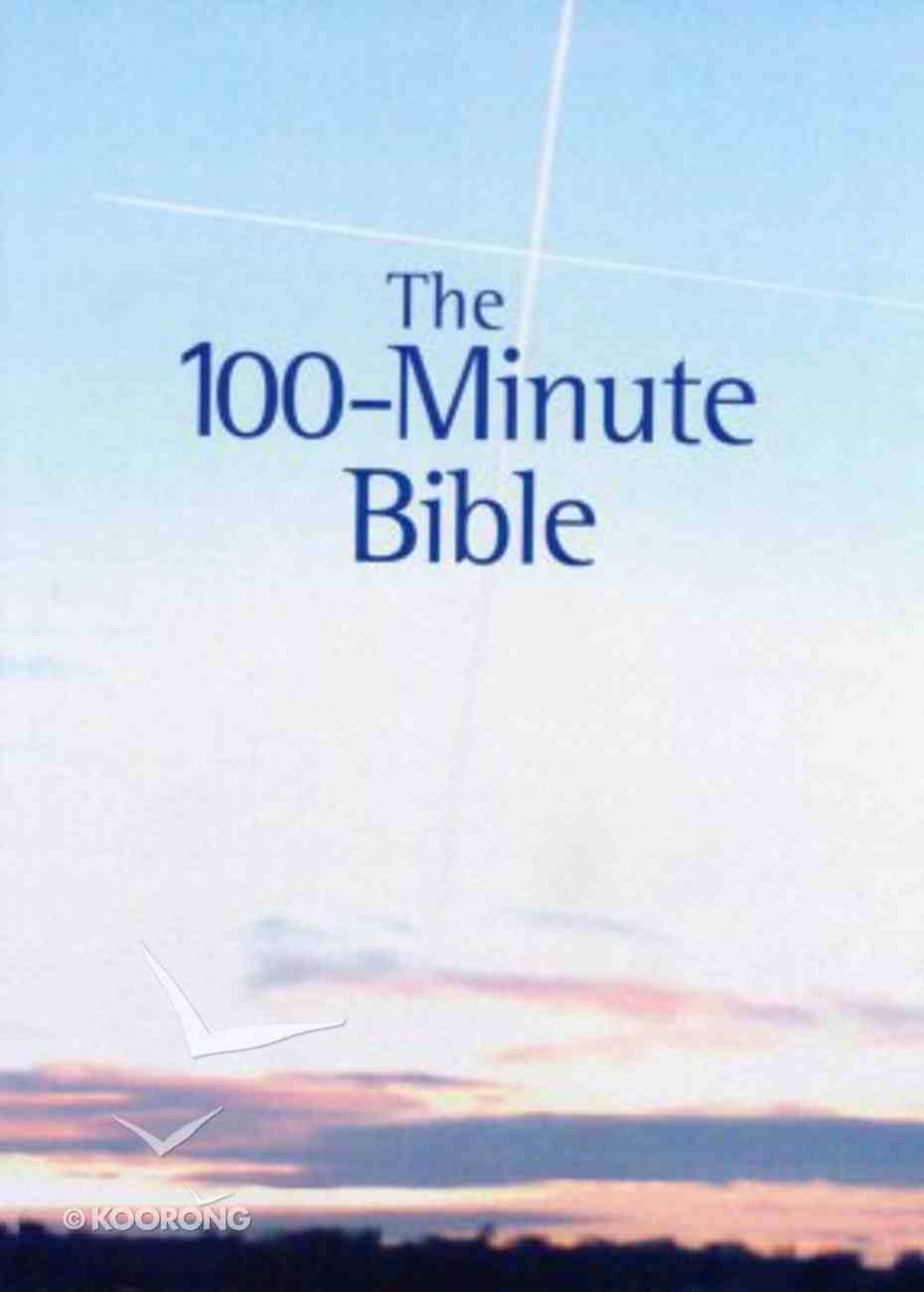 The 100-Minute Bible (Giant Print Edition)
This edition of The 100Minute Bible has been produced in Giant Print and is suitable for readers with very poor sight.
Unavailable. We are unsure when this item will be available to ship.
0 Available.
---
Free Shipping
for orders over $99.
This edition of The 100Minute Bible has been produced in Giant Print and is suitable for readers with very poor sight.
-Publisher
The Bible must be the most popular yet leastread book in the worldIt looks so complex so long and in a language from a previous era. And yet itrs"s the greatest story ever told the ultimate love story the biography of God himself.The 100Minute Bible is designed for people who may not know verymuch about the Christian faith but want to know why the Bible is sopopular with two billion people around the world.The 100Minute Bible is also for Christians who want to revisit the big picture. Read this and see the whole sweep of Godrs"s loving purpose for his world and all its people. So many people know about the Bible but so few have read it at all let alone cover to distant cover. This version of the Bible has been written to bridge that gap. Most people will be able to read it in 100 minutes making it the idealread for that upcoming journey or for an enjoyable reading experience of enlightenment.The 100Minute Bible enables people who are not familiar with thels"classicrs" Bible to understand the basic story of the book that is the basis of the Christian faith. It is intended for people who might have an interest in Christianity but not the time nor tenacity to read the 700000 words of the whole Bible.It picks out the principal stories of the life and ministry of Jesus Christ the turbulent history of his nation the Jews and the beginnings of the Christian Church in the first century.
-Publisher
Rev. Dr. Michael Hinton was born in Bristol, England. He was a school headmaster before becoming an Anglican minister for a village parish in Kent and has written several books.
:The Sermon on the Mount

Much of Jesus? teaching was brought together when, seated on a hillside, he spoke to his disciples about life in the kingdom of God. He taught that true happiness comes from having the right attitudes. Those who are humble, concerned about the world?s sinfulness, gentle, devoted to goodness, merciful, single-minded in God?s service, and peace-lovers will be blessed by God. Those of his followers who are persecuted in this world should rejoice, because they will have a rich reward in the next.
Bestsellers in Biblical Studies