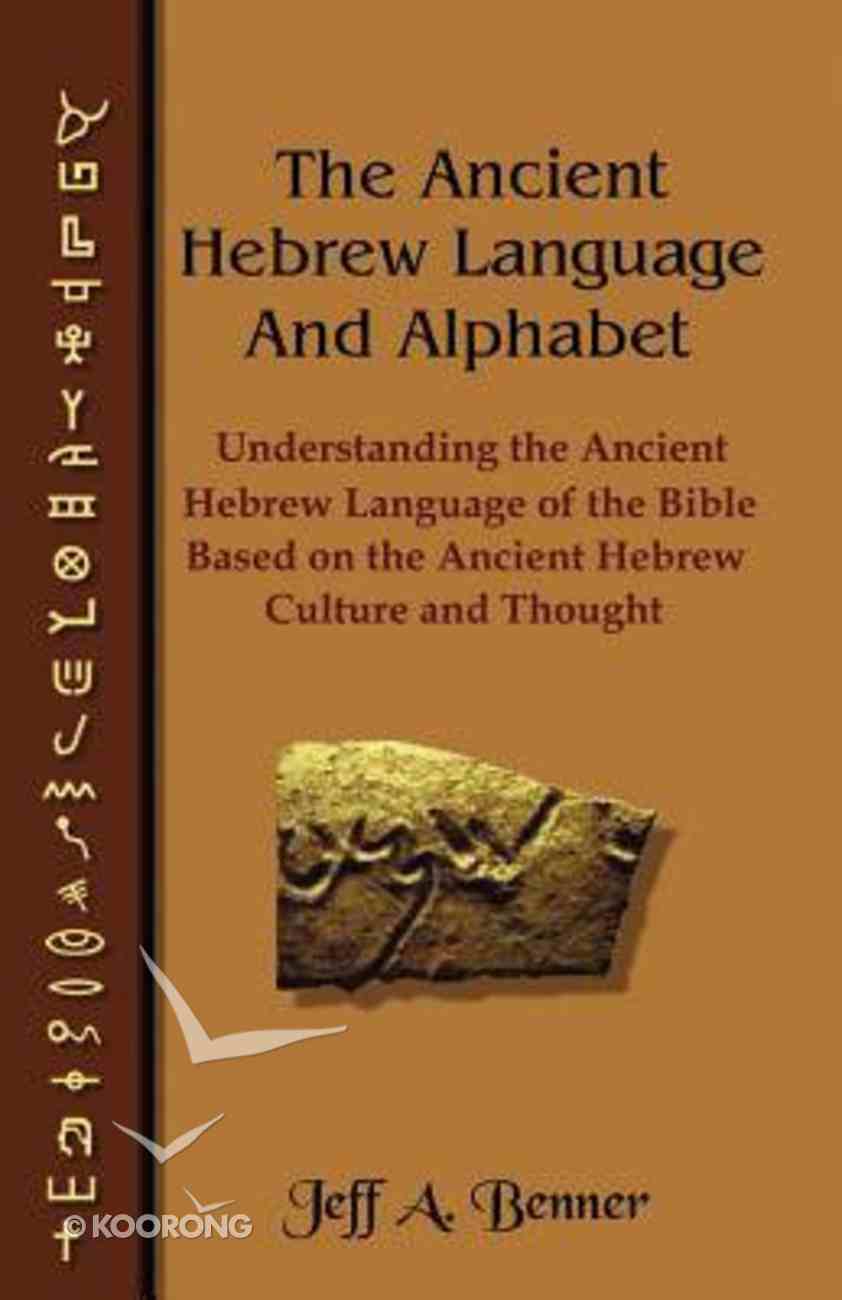 The Ancient Hebrew Language and Alphabet: Understanding the Ancient Hebrew Language of the Bible Based on Ancient Hebrew Culture and Thought
The Hebrew Bible, called the "Tenach" by Jews and "Old Testament" by Christians, was originally written in the Hebrew language using an ancient pictographic, or paleo-Hebrew, script. Through the study of this ancient language and script the words of the...
Out of Stock
Available to Order
---
Expected to ship in 4 to 5 weeks from Australia.
---
Free Shipping
for orders over $99.
The Hebrew Bible, called the "Tenach" by Jews and "Old Testament" by Christians, was originally written in the Hebrew language using an ancient pictographic, or paleo-Hebrew, script. Through the study of this ancient language and script the words of the Bible will come alive to the reader in a way never seen before. When we read the Bible from our modern western perspective the original meanings of the words within the text are lost to us. Only by understanding these words in their original Hebraic context can we read the Bible through the eyes of the original authors. This book will examine the origins and history of the ancient Hebrew language and script and their close relationship to the culture of the ancient Hebrews. Included are detailed charts of the evolution of the ancient Hebrew script as well as many other related Semitic and non-Semitic scripts. Also included are the details of the root system of the Hebrew language, and a lexicon of ancient Hebrew roots to assist the reader of the Bible with finding the original cultural context for many Hebrew words.
-Publisher