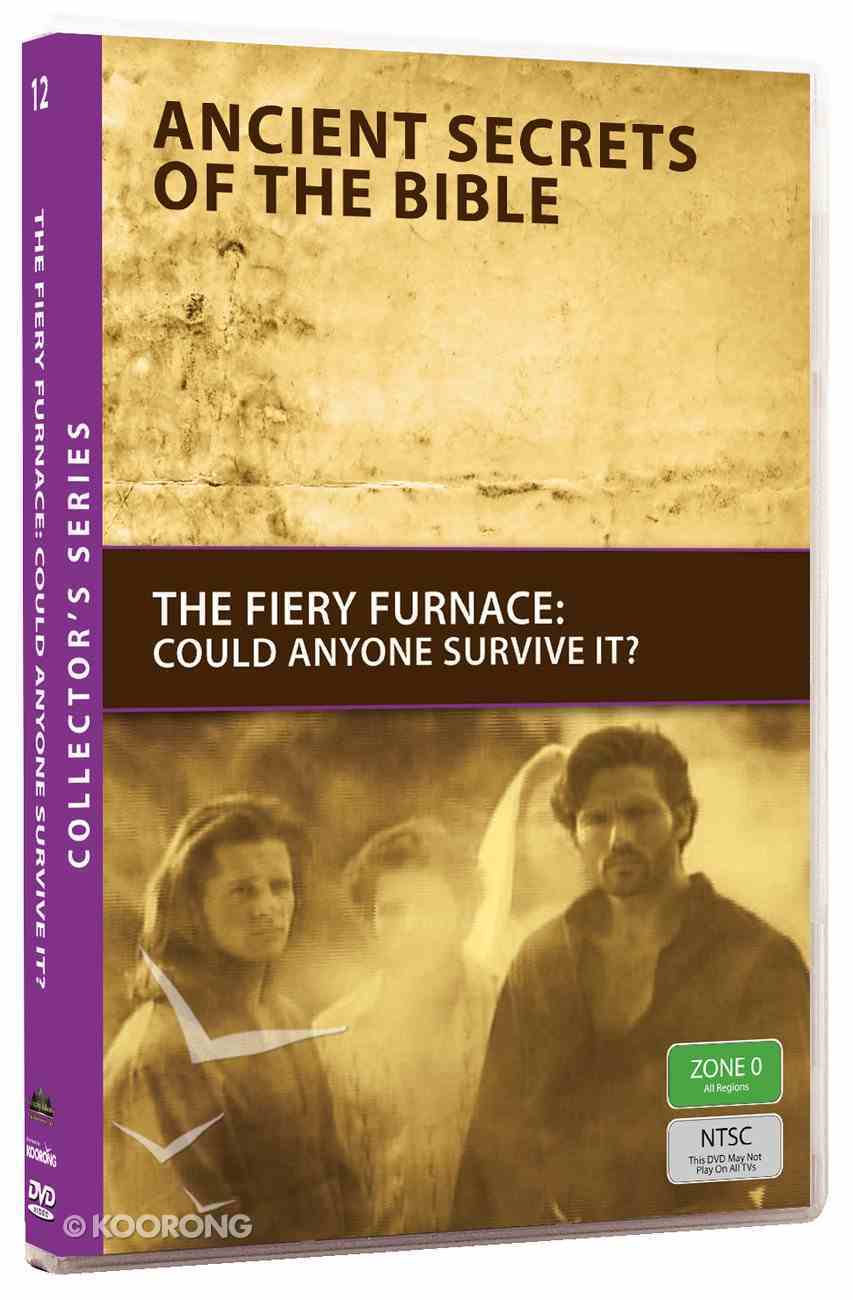 The Ancient Secrets #12: Fiery Furnace (#12 in Ancient Secrets Of The Bible Dvd Series)
Three men are shoved into a white-hot brick furnace. As hungry flames hide the condemned men, an angry crowd waits for screams that never come. Instead Shadrach, Meshach, and Abednego walk out unharmed. Could anyone survive such an ordeal? How?...
---
Free Shipping
for orders over $99.
Three men are shoved into a white-hot brick furnace. As hungry flames hide the condemned men, an angry crowd waits for screams that never come. Instead Shadrach, Meshach, and Abednego walk out unharmed. Could anyone survive such an ordeal? How? A computer simulation walks you into the blistering furnace with the three prisoners, but will you walk back out without a miracle?

- Publisher
Bestsellers in Documentary Dvds