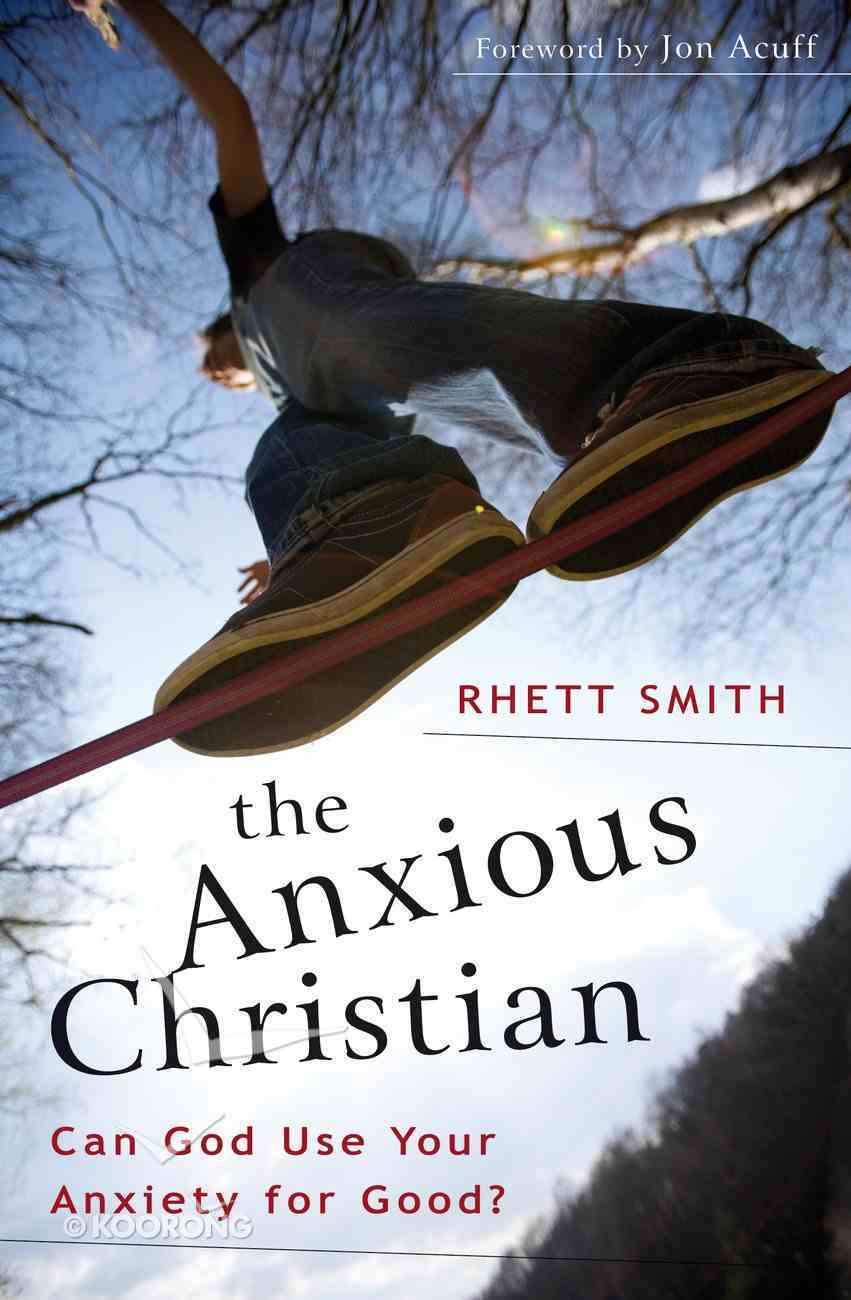 So... Many... Choices... Can't... Make... The... Wrong... One... Where should I go to college? Whom should I marry? Where should I look for work? What will my friends think? In our journey of faith there are particular...
Instant download
---
Read using our free app on your tablet or mobile!
---
Free Shipping
for orders over $99.
So... Many... Choices... Can't... Make... The... Wrong... One...

Where should I go to college? Whom should I marry? Where should I look for work? What will my friends think?

In our journey of faith there are particular moments that produce a certain amount of anxiety. Often anxiety and/or worry has been looked upon as an "un-Christian" feeling to have. But The Anxious Christian conveys the message that anxiety can actually be helpful in our spiritual formation, and that God can use anxiety as a catalyst to move people forward in their life of faith. In that movement, anxiety's gift is that it allows us to face our resistance and fears, understand where those fears come from, and then make intentional choices about important issues such as career, marriage, money, and our sprititual lives.

It's time to get unstuck.

It is quite common in the Christian life that when someone mentions they are experiencing anxiety, they are often dismissed and devalued by what are often well-intentioned Christian platitudes and Bible quoting. But this dismissal of anxiety often produces shame in the individual, driving their anxiety into hiding where it can do more damage. Let's rethink our shame in this area by planting the seed that anxiety in our lives can be a catalyst for growth that moves us closer to who God created us to be.

- Publisher


Is anxiety "un-Christian"?


Many Christians believe the answer to this question is yes! Understandably, then, many Christians feel shame when they are anxious. They especially feel this shame when well-intentioned fellow believers dismiss or devalue anxiety with Christian platitudes and Bible verses.


Rhett Smith, Licensed Marriage and Family Therapist, helps us understand anxiety in a new way. Rhett argues that, rather than being destructive or shameful, anxiety can be a catalyst for our spiritual growth. Using Biblical thinking and personal examples, Rhett explains how anxiety allows us to face our resistance and fears, understand where those fears come from, and then make intentional decisions about issues such as career, marriage, money, and our spiritual lives.


Allow this book to challenge your view of anxiety, and allow God to use your anxiety for good.



-Publisher
<DIV><b>RHETT SMITH</b> is a Licensed Marriage and Family Therapist (LMFT) in private practice at Auxano Counseling in Plano, TX. He is a graduate of Fuller Theological Seminary (MDiv, MSMFT) and former college pastor at Bel Air Presbyterian Church in Los Angeles. Rhett has a passion for helping people navigate significant areas of transition in their lives such as parenting, marriage, and the adolescent to young adult journey. He also serves on staff at The Hideaway Experience in Amarillo, TX where he helps couples work towards having great marriages. Rhett lives in Frisco, TX with his wife Heather and their two children. You can find out more about Rhett at his blog <a href="http://www.rhettsmith.com" target="_blank">www.rhettsmith.com</a> or his counseling practice <a href="http://www.rhettsmithcounseling.com" target="_blank">www.rhettsmithcounseling.com</a></DIV>
Bestsellers in Christian Living