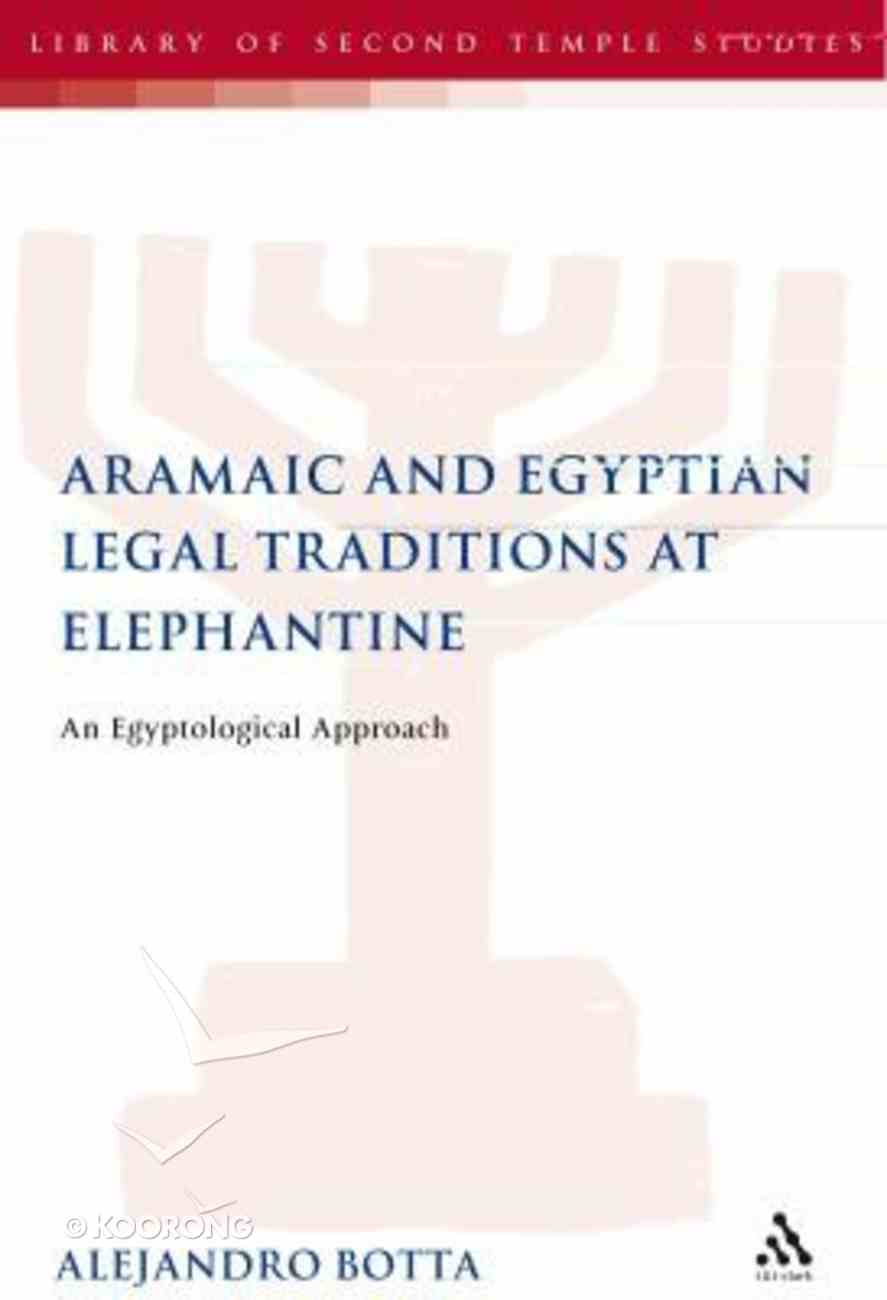 The Aramaic and Egyptian Legal Traditions At Elephantine (Library Of Second Temple Studies Series)
Alejandro Botta locates the Aramaic legal formulary in the context of the Egyptian legal tradition and looks at the influence of foreign legal practices on other formulae which do not have their roots in Egypt.>
Special Order Item
0 Available.
---
Free Shipping
for orders over $99.
Alejandro Botta locates the Aramaic legal formulary in the context of the Egyptian legal tradition and looks at the influence of foreign legal practices on other formulae which do not have their roots in Egypt.>
-Publisher


This is a study of the interrelationships between the formulary traditions of the legal documents of the Jewish colony of Elephantine and the legal formulary traditions of their Egyptian counterparts. 



The legal documents of Elephantine have been approached in three different ways thus far: first, comparing them to the later Aramaic legal tradition; second, as part of a self-contained system, and more recently from the point of view of the Assyriological legal tradition. However, there is still a fourth possible approach, which has long been neglected by scholars in this field, and that is to study the Elephantine legal documents from an Egyptological perspective. In seeking the Egyptian parallels and antecedents to the Aramaic formulary, Botta hopes to balance the current scholarly perspective, based mostly upon Aramaic and Assyriological comparative studies.

>

-Publisher
1. Introduction: The Egyptological Approach To The The Study Of Aramaic Legal Formulae; The Elephantine Community And Aramaic Law; 3. The 'withdrawal' And Related Formulae In The Aramaic Legal Tradition; 4. The Use Of Way In The Egyptian Legal Tradition; 5. A Comparison Of The Aramaic And Egyptian Uses Of Withdrawal Clauses; 6. Reconsidering The Origins Of Aramaic And Demotic Legal Formulae.