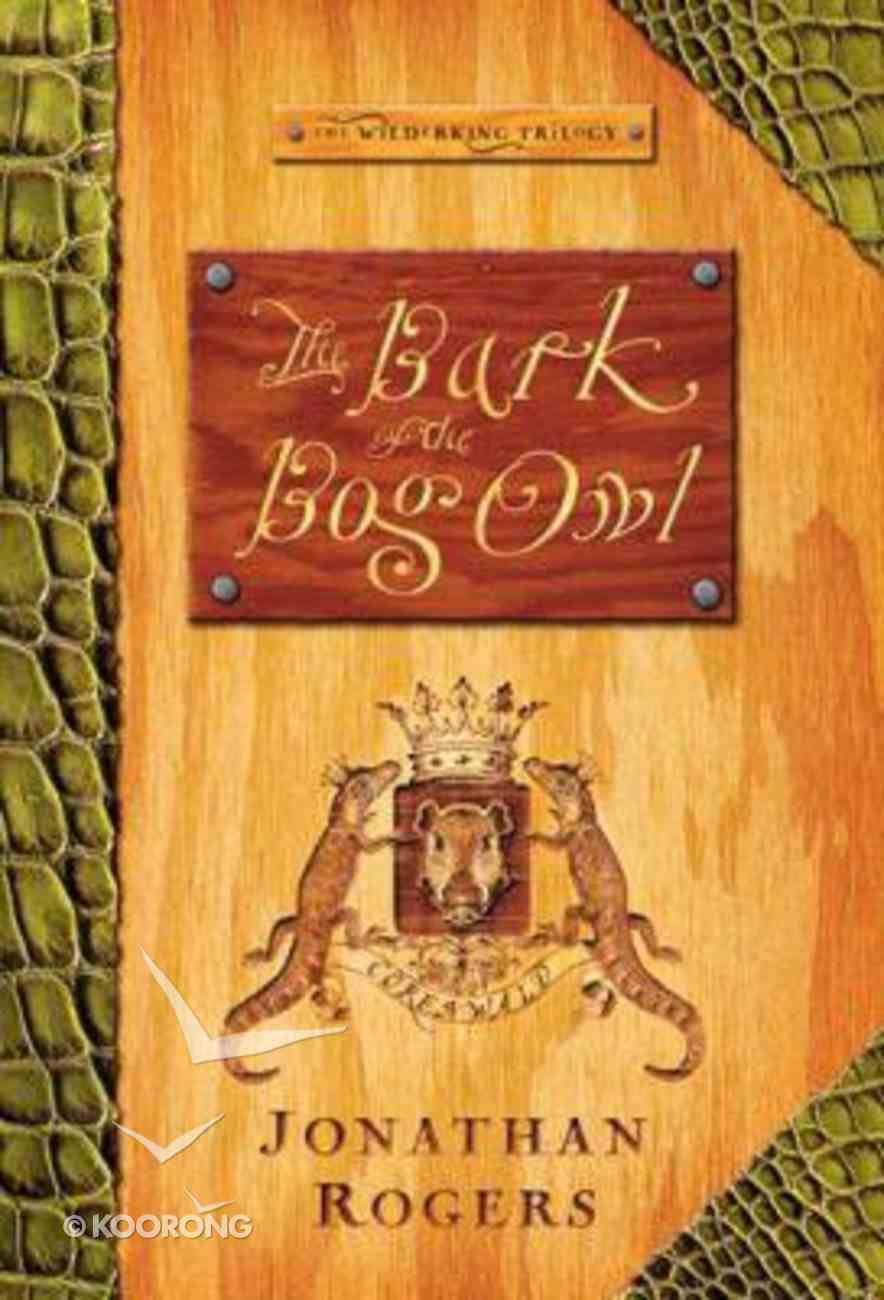 The Bark of the Bog Owl (#01 in Wilderking Trilogy Series)
The prophet Bayard arrives at Longleaf Manor, the estate of Lord Errol with an unanticipated announcement. Aidan Errol, Lord Errol's youngest son, is the Wilderking. But the weight and glory of this pronouncement is yet to be shouldered. In the...
---
Free Shipping
for orders over $99.
The prophet Bayard arrives at Longleaf Manor, the estate of Lord Errol with an unanticipated announcement. Aidan Errol, Lord Errol's youngest son, is the Wilderking. But the weight and glory of this pronouncement is yet to be shouldered. In the meanwhile, Lord Errol and his sons attend a Treaty Feast celebrating a pact signed between Corenwald and the Pyrthen Empire. But Corenwald is double crossed by the Pyrthens and they go to war. The story unfolds as Aidan begins to walk the way of his destiny through the feechifolk and a showdown with the Pyrthen champion Greidawl ending with an epic battle to save the kingdom of Corenwald.
-Publisher

Twelve-year-old Aidan Errolson comes from a long line of adventurers. His grandparents were among the first settlers of Corenwald's Eastern Frontier. His father had been one of the kingdom's greatest warriors. Aidan, on the other hand, lives the quiet, comfortable life of a nobleman's son. He never has any real adventures, and that, he believes, is the one great injustice of his otherwise happy life. All that will change the day he first hears the bark of the bog owl and meets Dobro Turtlebane. Dobro is one of the feechiefolk—a tribe of half-civilized swamp dwellers who fight too much, laugh too loud, cry too easily, and smell just terrible. But another meeting on that remarkable day may change Aidan's life even more profoundly. Bayard the Truthspeaker arrives with a startling pronouncement: Aidan Errolson will grow to be the Wilderking—the long-prophesied wild man who will come out of Corenwald's forests and swamps to lead the kingdom back to its former glory. There's just one question: Is Bayard the Truthspeaker a prophet or a madman? This initial installment in The Wilderking Trilogy is sure to capture the hearts of young and old, boys and girls alike. Written in the same fashion as The Lord of the Rings or The Lion, the Witch and the Wardrobe, The Bark of the Bog Owl, as the author says, will help "direct a God-fearing boy's sense of adventure and warrior spirit – his God-given wildness."

-Publisher
No matter what he is writing, Jonathan Rogers is motivated by the astonishing reality of God's transforming grace in the lives of human beings. He is passionate about seeing the truths of Scripture bear fruit in the lives of students - lives of integrity, purpose, and joy. That passion is reflected in his books, including"Words to Live By for Teens, What Really Counts for Students, " and his Wilderking Trilogy of adventure novels - "The Bark of the Bog Owl, The Secret of the Swamp King, " and "The Way of the Wilderking". Jonathan holds a PhD in English literature from Vanderbilt University. He
Bestsellers in Confident Readers (Age 8-12)