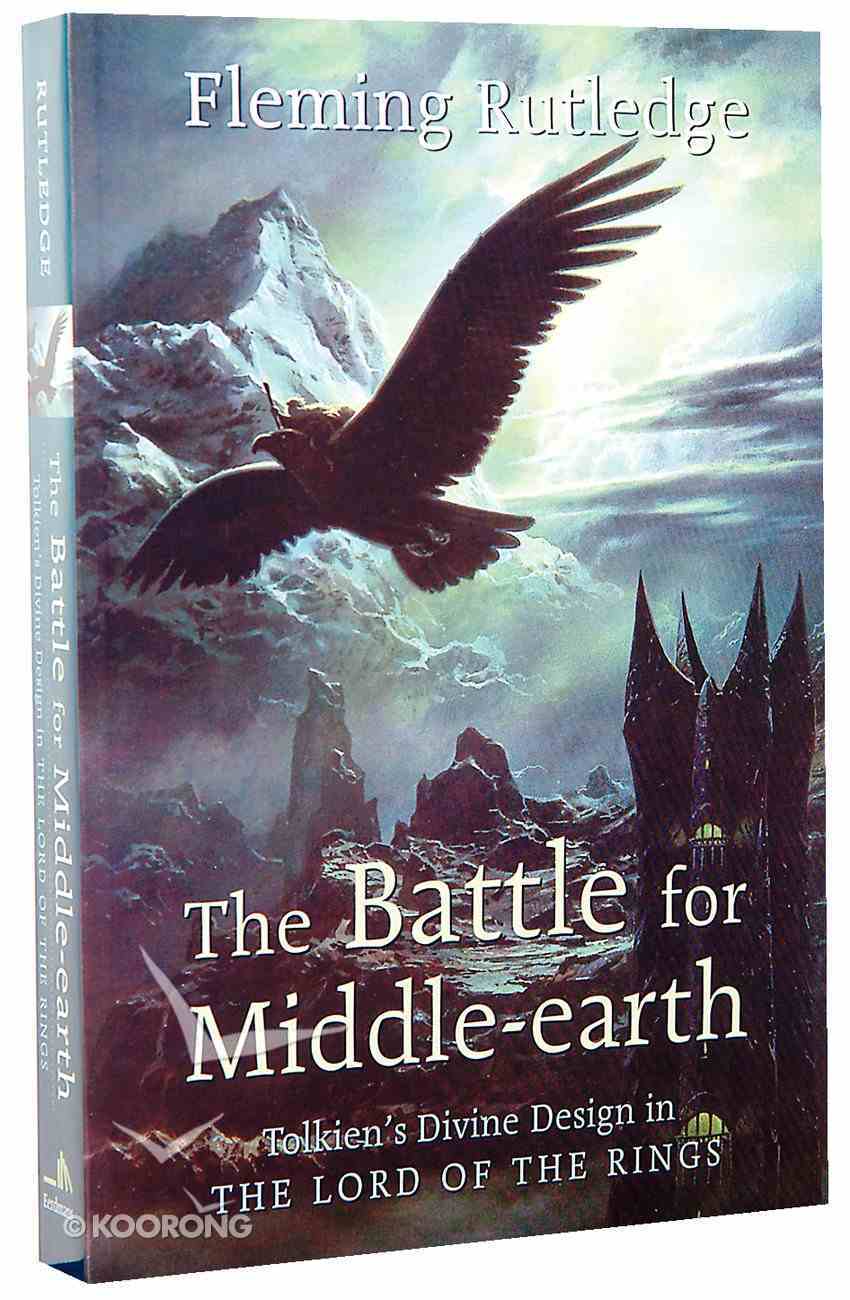 The Battle For Middle Earth: Tolkien's Divine Design in the Lord of the Rings
J.R.R.Tolkien's LORD OF THE RINGS has long been acknowledged as the gold standard for fantasy fiction, and the recent Oscar-winning movie trilogy has brought forth a whole new generation of fans. Many Tolkien enthusiasts, however, are not aware of the...
Out of Stock
Available to Order
---
Expected to ship in 4 to 5 weeks from Australia.
---
Free Shipping
for orders over $99.
J.R.R.Tolkien's LORD OF THE RINGS has long been acknowledged as the gold standard for fantasy fiction, and the recent Oscar-winning movie trilogy has brought forth a whole new generation of fans. Many Tolkien enthusiasts, however, are not aware of the profoundly religious dimension of the great Ring saga.

In THE BATTLE FOR MIDDLE-EARTH Fleming Rutledge employs a distinctive technique to uncover the theological currents that lie just under the surface of Tolkien's epic tale. Rutledge believes that the best way to understand this powerful "deep narrative" is to examine the story as it unfolds, preserving some of its original dramatic tension. This deep narrative has not previously been sufficiently analyzed or celebrated. Writing as an enthusiastic but careful reader, Rutledge draws on Tolkien's extensive correspondence to show how biblical and liturgical motifs shape the action. At the heart of the plot lies a rare glimpse of what human freedom really means within the Divine Plan of God. THE BATTLE FOR MIDDLE-EARTH surely will, as Rutledge hope, "give pleasure to those who may already have detected the presence of the sub-narrative, and insight to those who may have missed it on first reading."

-Publisher
Explore the deeper meanings and hidden allusions of Tolkien's epic trilogy! In this unique interpretation, Rutledge treats the entire narrative, not just isolated themes, to show how Tolkien communicates a powerful vision of unseen divine design at work through flawed characters who struggle with the meaning of freedom and abuse of power. Lively and engaging!
-Publisher
Fleming Rutledge is an Episcopal priest now engaged in a nationwide ministry of preaching and teaching. Her other best-selling books have been widely acclaimed across denominational boundaries and have established her reputation as one of America's finest preachers.


Titles by Fleming Rutledge include Help My Unbelief; The Battle for Middle-earth: Tolkien's Divine Design in The Lord of the Rings; The Bible and The New York Times; The Seven Last Words from the Cross; The Undoing of Death and Not Ashamed of the Gospel: Sermons from Paul's Letter to the Romans.


Most recently she has produced And God Spoke to Abraham: Preaching from the Old Testament