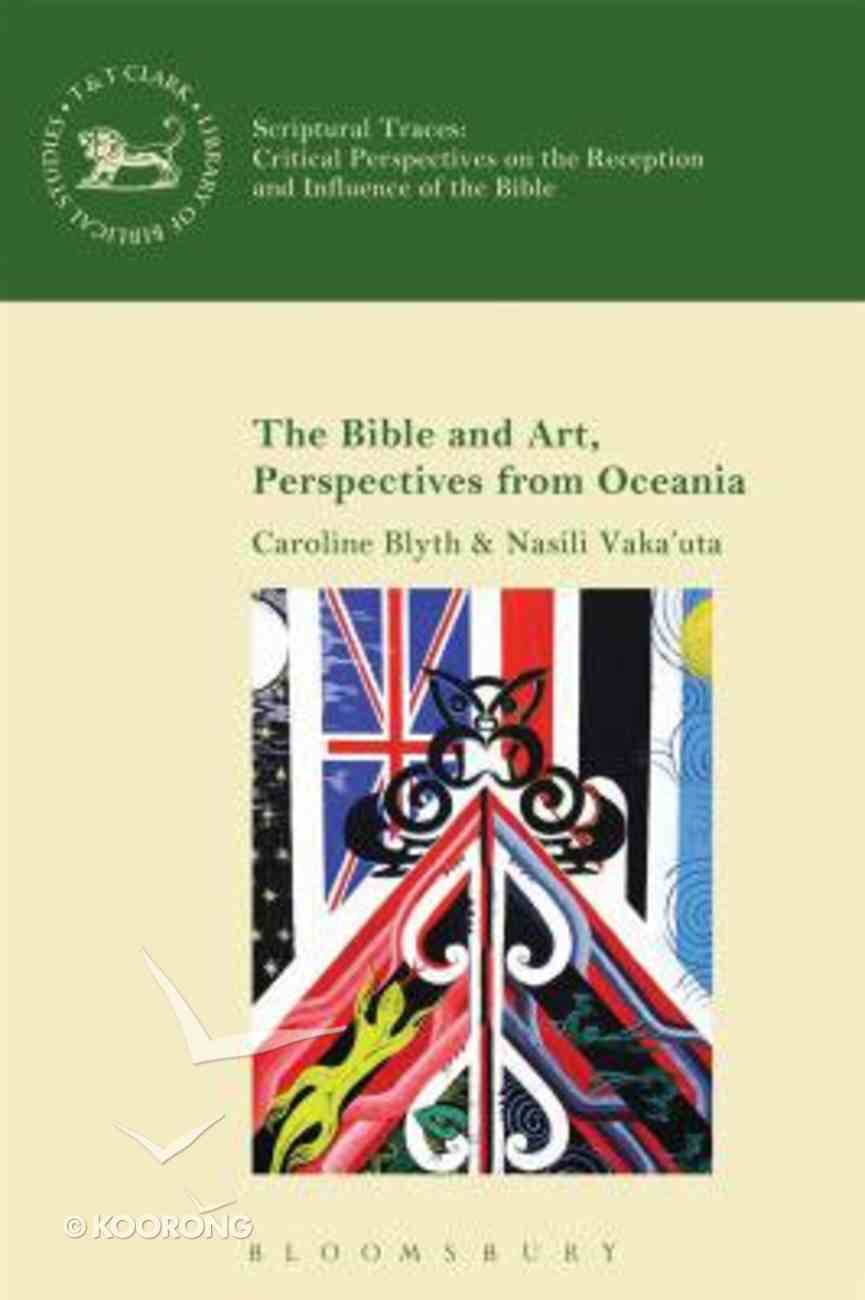 The Bible and Art, Perspectives From Oceania (Library Of Hebrew Bible/old Testament Studies Series)
:This volume takes readers on a fascinating journey through the visual arts of Aotearoa New Zealand, Australia and the Pacific Islands, contemplating the multivocal dialogues that occur between these artistic media and the texts and traditions of the Bible. With...
Special Order Item
0 Available.
---
Free Shipping
for orders over $99.
:This volume takes readers on a fascinating journey through the visual arts of Aotearoa New Zealand, Australia and the Pacific Islands, contemplating the multivocal dialogues that occur between these artistic media and the texts and traditions of the Bible. With their distinctively antipodean perspectives, contributors explore the innovative ways that both creators and beholders of Oceanic arts draw upon their contexts and cultures in order to open up creative engagements with the stories, themes and theologies of the biblical traditions. Various motifs weave their way throughout the volume, including antipodean landscapes and ecology, (post)colonialism, philosophy, Oceanic spiritualities and the often contested engagements between western and indigenous cultures. Within this weaving process, each essay invites readers to contemplate these various forms of visual culture through Oceanic eyes, and to appreciate the fresh insights that this process can bring to reading and interpreting the biblical traditions. The result is a rich and interdisciplinary array of conversations that will capture the attention of readers within the fields of biblical reception studies, cultural studies, theology and art history.
-Publisher
University of Auckland, New Zealand
University of Auckland, New Zealand
:list Of Figureslist Of Contributorslist Of Abbreviations Introduction - Caroline Blyth And Nasili Vaka'uta1. Analogies With Anathoth: Reading Land, Reading Jeremiah In The Paintings Of Michael Shepherd - Emily Colgan, Trinity Methodist College, New Zealand 2. Darryn George: The Meeting Of Modernism And Maori Tradition - Robin Woodward, University Of Auckland, New Zealand3. The Absurdly Ideal Jesus Of Reg Mombassa - Roland Boer, University Of Newcastle, Australia 4. Architectural Expression Of The Body Of Christ - Murray Rae, University Of Otago, New Zealand5. Art As Method: Visualising Interpretation Through Tongan Ngatu - Nasili Vaka'uta, Trinity Methodist College, New Zealand6. Sister Gael O'leary: A Road Less Travelled - Robin Woodward, University Of Auckland, New Zealand7. Exploring Visual Exegesis: A Conversation Between Artist And Beholders - Caroline Blyth, University Of Auckland, New Zealand, And Alex Farrell, Independent Scholar8. Michael Riley's Bible And The Touch Of The Text (with Reference To The Gospel Of Luke) - Anne Elvey, Monash University, Australia9. Tatauing Cain: Reading The Sign On Cain From The Ground - Jione Havea, Charles Sturt University, Australia 10. Terry Stringer: From Scripture To Sculpture - Robin Woodward, University Of Auckland, New Zealand11. <i>beres??t</i>: Countersigning Maria O'connor's <i>equus' Ashes</i> With Derrida's <i>l'animal - </i>yael Klangwisan, Laidlaw College, New Zealand12. Is This The Place? The Promised Land In Colin Mccahon's Paintings - Judith Brown, Presbyterian Church Of New Zealand13. Of Birth And Death: Hearing And Seeing Then And Now - Elaine Wainwright, University Of Auckland, New Zealand14. 'the Painting Is Suffering': Maori And Pasefika Boys Respond To Images Of Christ And Peter - Jacky Sewell, Ripon College Cuddesdon, Uk Index Of Biblical Referencesindex Of Authors
Bestsellers in Biblical Studies