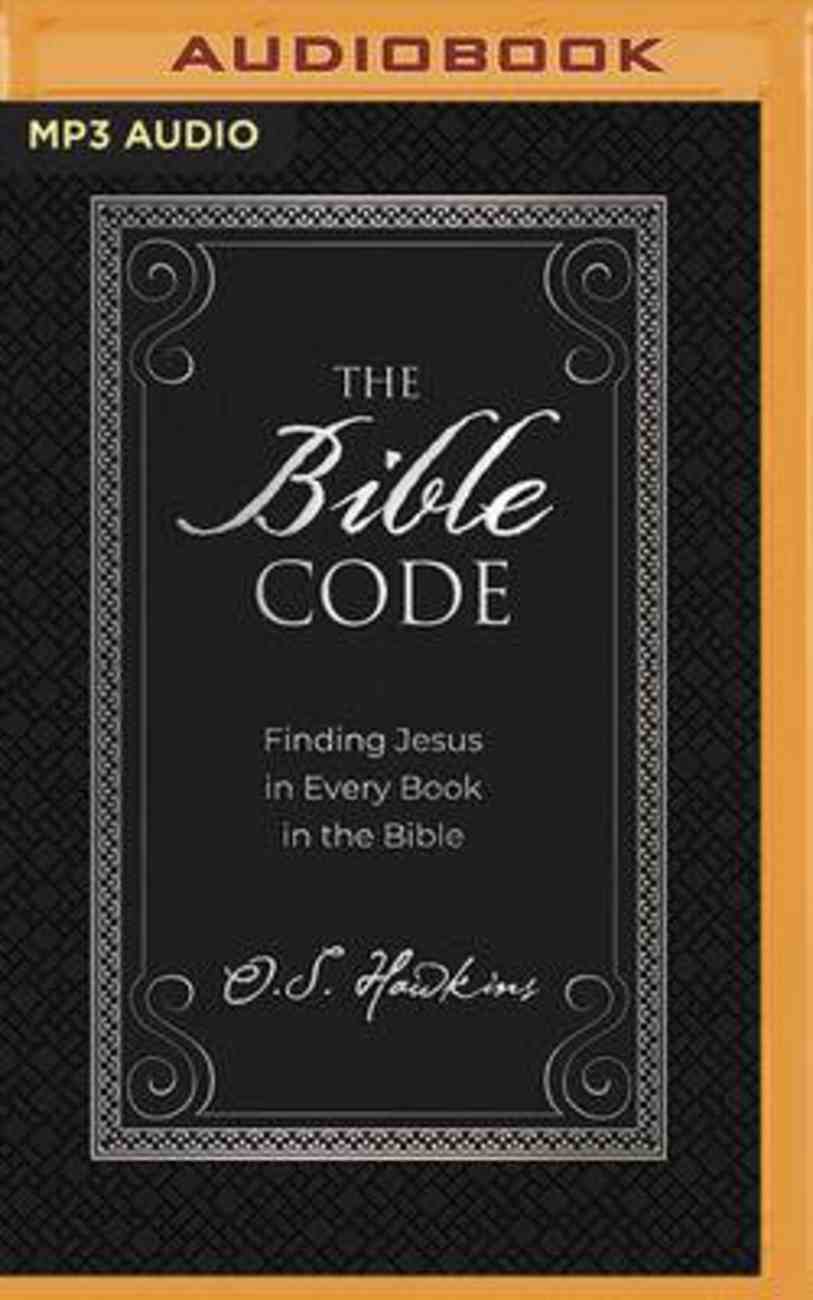 The Bible Code: Finding Jesus in Every Book in the Bible (Mp3)
You'll understand Jesus' presence in the Old Testament in a new way as you journey with Pastor O. S. Hawkins through every book of the Bible. We often assume Jesus is only in the New Testament. We even think of...
---
Expected to ship within 6 hours from Australia.
---
Free Shipping
for orders over $99.
You'll understand Jesus' presence in the Old Testament in a new way as you journey with Pastor O. S. Hawkins through every book of the Bible. We often assume Jesus is only in the New Testament. We even think of Him differently than "the God of the Old Testament." Yet Christ appears in every book of the Bible, sometimes in words, sometimes in shadow, sometimes in prophecy. As Jesus revealed to the two disciples on the road to Emmaus, He can be found "in all the Scriptures" (Luke 24:27). And as we learn to find Jesus in every verse, we realize His constant presence in our lives as well. In The Bible Code, bestselling author of The Joshua Code, O. S. Hawkins, takes us from Genesis to Revelation as he illuminates Scripture through the light of Christ. Because all of the Bible, and all of life for that matter, is about Jesus. In Exodus, He is the Passover Lamb. In Deuteronomy, He is the Bread of Life. In Song of Solomon, He is our Bridegroom. How does our understanding of God as provider grow through understanding Abraham's willingness to sacrifice Isaac? What does Rahab's scarlet cord in the book of Joshua have to do with Jesus' sacrifice on the cross? How does Jesus' reference to Himself as the Good Shepherd relate to the Psalms, and what does that teach us about God's character? As we seek Jesus in the whole Bible, we find life. Not just eternal life in the then and there, but abundant life in the here and now. Join O. S. Hawkins in this beautiful exploration into the depths of Scripture. As you see Jesus' redemptive story from Creation to eternity, you will draw closer to the God who has loved you from the beginning.
-Publisher
Bestsellers in Audio Book