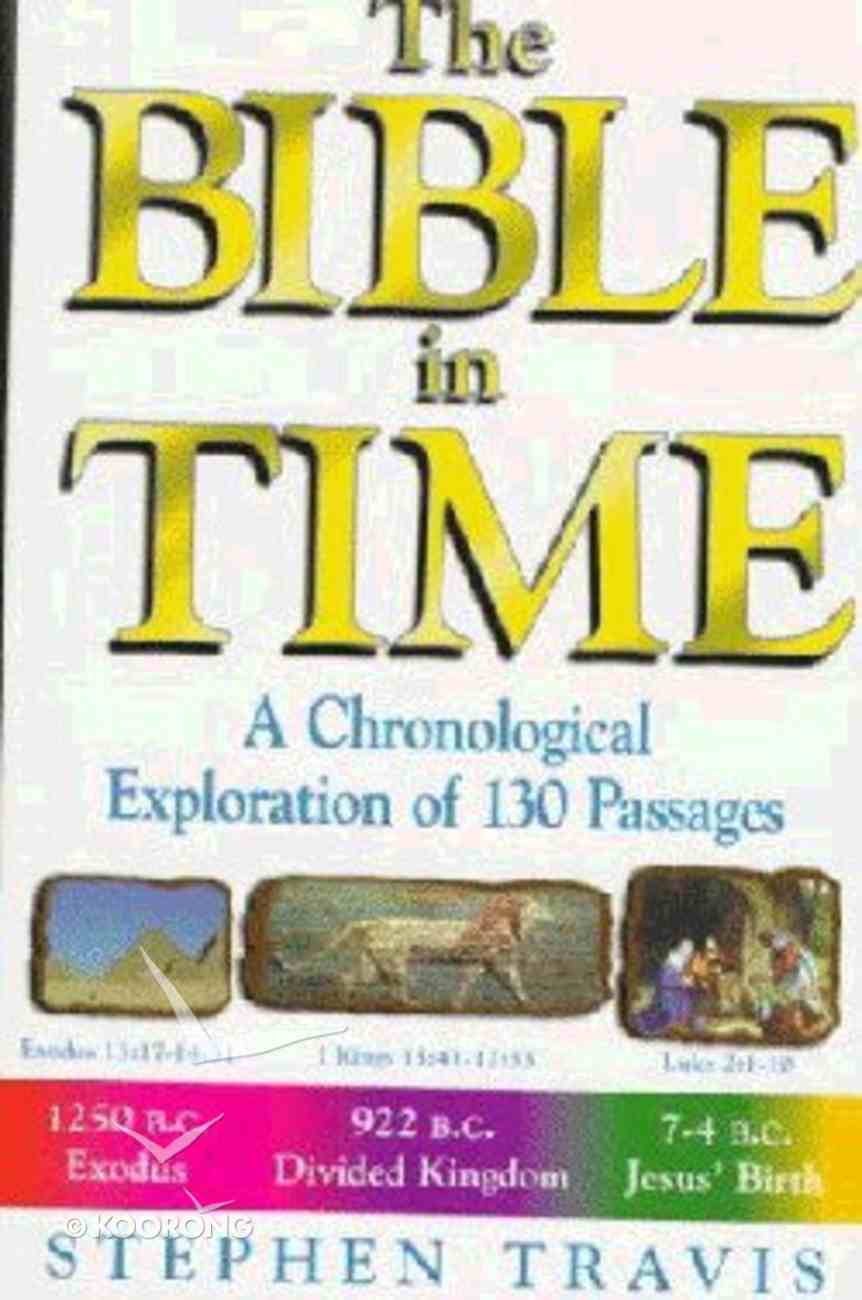 ---
Free Shipping
for orders over $99.
280 pages
-Publisher
The Bible in Time was written to help persons who want to read the Bible regularly for themselves find their way through the Bible by presenting 130 passages and commentary in chronological order.Each Bible passage selected is accompanied by comments desinged to help the reader think about and act upon the biblical massage. In this way, readers can deepen their relationship with God. This book guides readers through different sections of the Bible, helping them to travel on a journey of faith and get sense of how the different parts of the Bible "fit together".In an opening section, "Getting Started: How to use this book", Stephen Travis writes: "What is the Bible? It is not, as I once thought, a black book full of small print and abscure religious language. It is a collection of books which tell how God has made himself known to human race and what is involved in responding to his love. It deals with the big questions I really want to ask -- What is the meaning of life? How can I know God? Is death the end? Can I make any sense of suffering? What makes a happy and stable society? How can I help build a world that is safe for my
-Publisher
Stephen H. Travis is a teacher and writer, formerly vice-principal and lecturer in New Testament at St Johns College, Nottingham, England. He has contributed significant books an eschatology and hope such as I Believe in the Second Coming of Jesus, Christian Hope and the Future, Christ Will Come Again and most recently Christ and the Judgement of God: The Limits of Divine Retribution in New Testament Thought (Second Edition).
Kooorng - Editorial Review.
Bestsellers in Biblical Studies