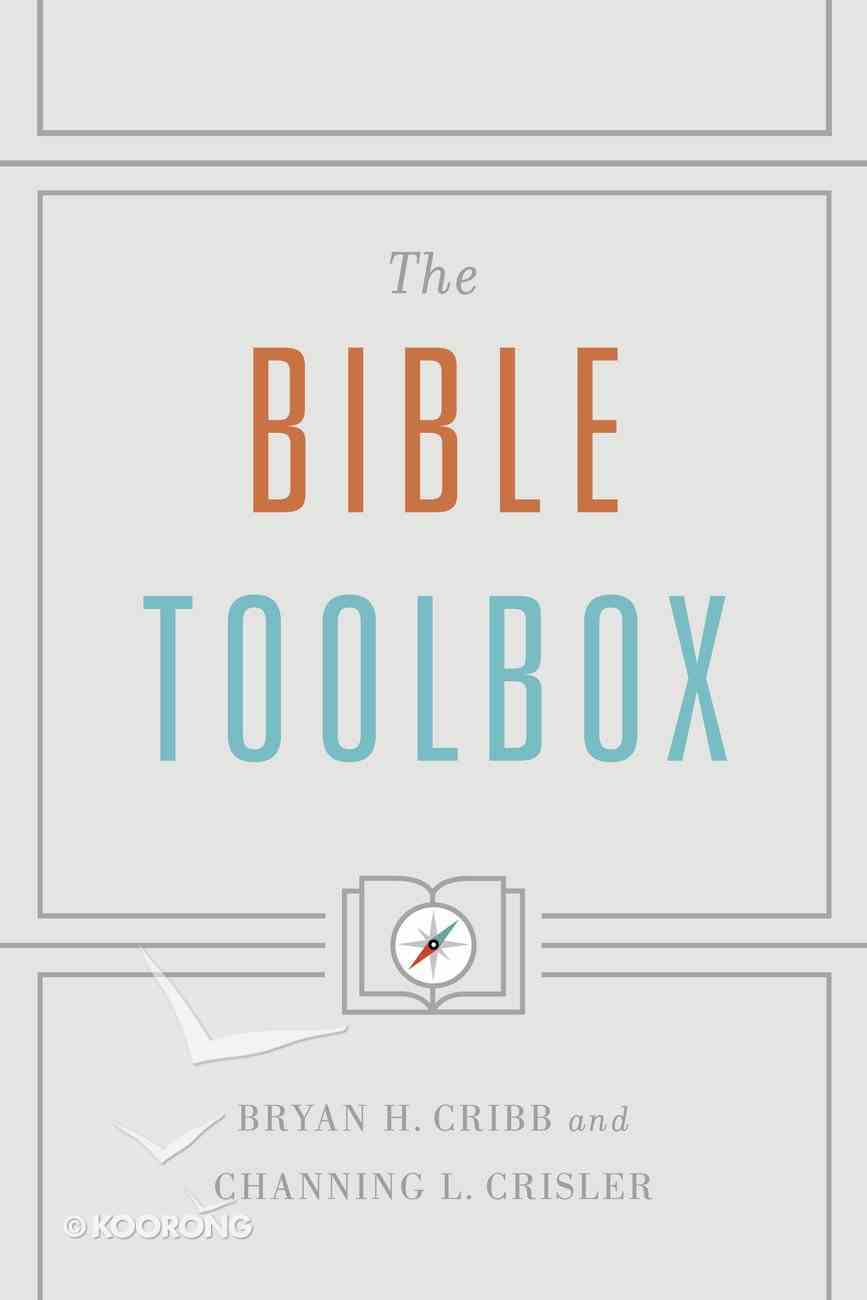 :In Bible Toolbox, authors Bryan H. Cribb and Channing L. Crisler equip students with the proper tools to engage and interpret the Scriptures for themselves. This book introduces readers to the Bible by giving attention to each major section...
Out of Stock
Available to Order
---
Expected to ship in 5 to 6 weeks from Australia.
---
Free Shipping
for orders over $99.
:In Bible Toolbox, authors Bryan H. Cribb and Channing L. Crisler equip students with the proper tools to engage and interpret the Scriptures for themselves.

This book introduces readers to the Bible by giving attention to each major section of Scripture. It also serves as a hermeneutical guide, teaching students how to use the tools described in the text to actively engage the Bible. Readers of Bible Toolbox will gain a deeper Biblical knowledge as they study this book, and will be able to use these tools as they continue to study the Bible for years to come.


-Publisher
:<p><b>part 1: The Bible Toolbox Instruction Manual&amp;#160;</b></p><p>chapter 1 Why Should We Use The Tools?: The Inspiration, Authority, And Relevance Of The Bible&amp;#160;</p><p>chapter 2 Tools For Interpreting The Story Behind The Story: The Origin Of The Bible As We Know It&amp;#160;</p><p>chapter 3 Understanding The Tools In The Toolbox&amp;#160;</p><p><b>part 2: Introduction To The Old Testament</b>&amp;#160;</p><p>chapter 4 Tools For Interpreting The Pentateuch&amp;#160;</p><p>chapter 5 Tools For Interpreting The Historical Books&amp;#160;</p><p>chapter 6 Tools For Interpreting The Poetry And Wisdom Books&amp;#160;</p><p>chapter 7 Tools For Interpreting The Prophetic Books&amp;#160;<br /><br /><b>part 3: Introduction To The New Testament&amp;#160;</b></p><p>chapter 8 Tools For Interpreting The Gospels&amp;#160;</p><p>chapter 9 Tools For Interpreting Acts And Paul&amp;rsquo;s Biography&amp;#160;<br /><br /> Chapter 10 Tools For Interpreting Paul&amp;rsquo;s Letters&amp;#160;</p><p>chapter 11 Tools For Interpreting The General Epistles And Revelation&amp;#160;<br /><br /> Scripture Index&amp;#160;</p>