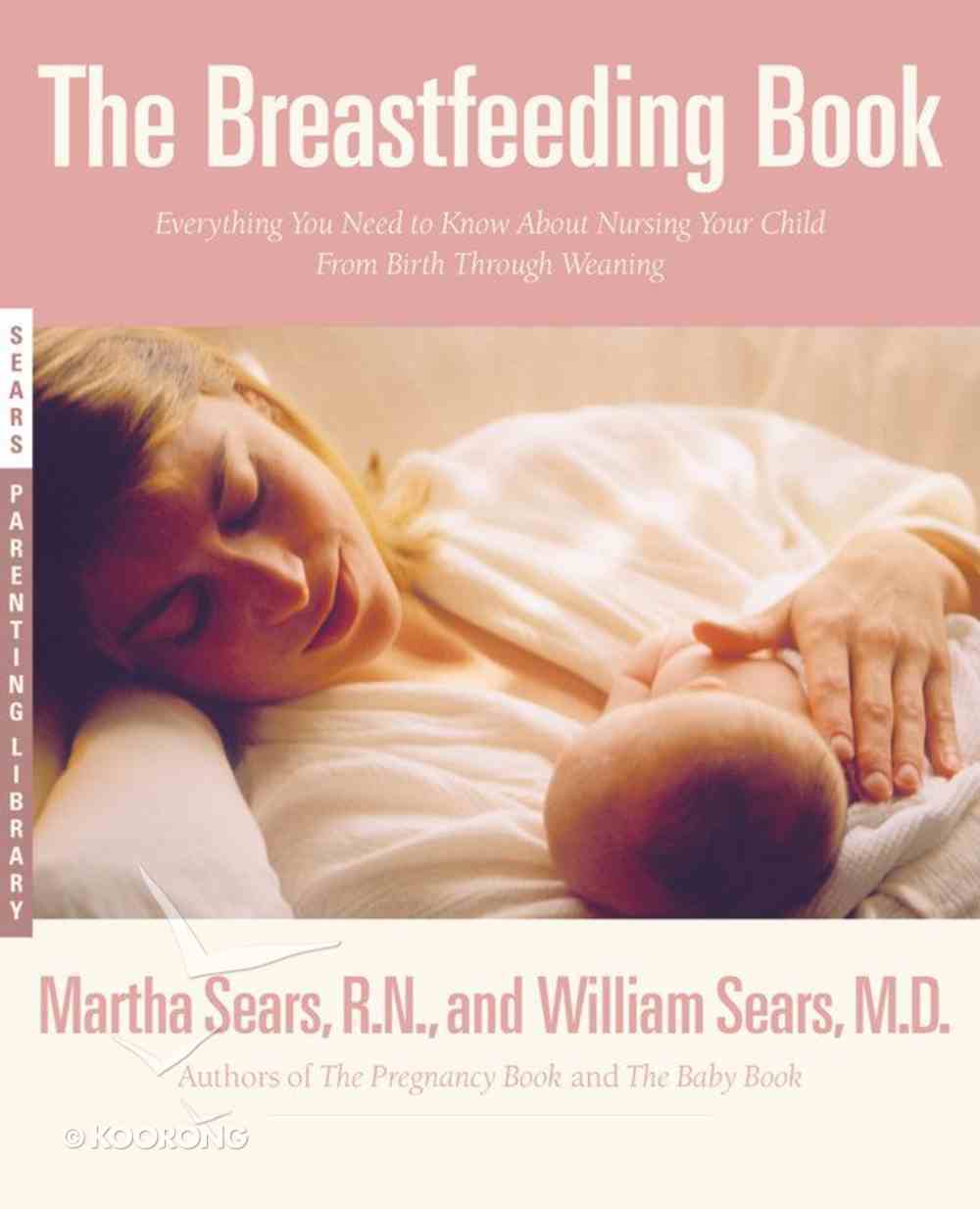 The Breastfeeding Book (Sears Parenting Library Series)
In recent years there has been a resurgence of interest in breastfeeding. Yet first-time mothers often lack the support and the knowledge they need. Many of the available books fail to address the practical challenges that confront many women (especially...
---
Free Shipping
for orders over $99.
In recent years there has been a resurgence of interest in breastfeeding. Yet first-time mothers often lack the support and the knowledge they need. Many of the available books fail to address the practical challenges that confront many women (especially women who work outside the home) when they choose to breastfeed. For these women, The Breastfeeding Book is a godsend -- with comprehensive, reassuring, authoritative information on: -- how to get started, including tips for latching on-- increasing your milk supply-- breastfeeding in absentia-- pumps and the new technology associated with breastfeeding-- making sure your nursing baby gets the nutrition he/she needs
-Publisher
From North Americas foremost baby and childcare experts, the newest addition to the bestselling Sears Parenting Librarythe new breastfeeding bible for nursing mothers. In recent years there has been a resurgence of interest in breastfeeding. Yet first-time mothers often lack the support and the knowledge they need. Many of the available books fail to address the practical challenges that confront many women (especially women who work outside the home) when they choose to breastfeed. For these women, The Breastfeeding Book is a godsendwith comprehensive, reassuring, authoritative information on: how to get started, increasing your milk supply, breastfeeding in absentia, and making sure that your nursing baby gets the nutrition he/she needs. Taking a realistic, contemporary approach, the Searses bring an age-old practice completely up to date.
-Publisher
William Sears received his pediatric training at Harvard Medical School's Children's Hospital and Toronto's Hospital for Sick Children. He has practiced pediatrics for nearly thirty years and is associate clinical professor of pediatrics at the University of California School of Medicine, Irvine. ýMartha Sears is a registered nurse and a parenting and breastfeeding consultant. Together the Searses have authored eleven books on parenting, childcare, and nutrition. ýChristie Watts Kelly has a degree in elementary education from the University of Memphis. Now a freelance writer and editor,


William Sears, M.D., is the author of more than 30 books, including "Dr. Sears' L.E.A.N. Kids", which he wrote with Sean Foy.ý