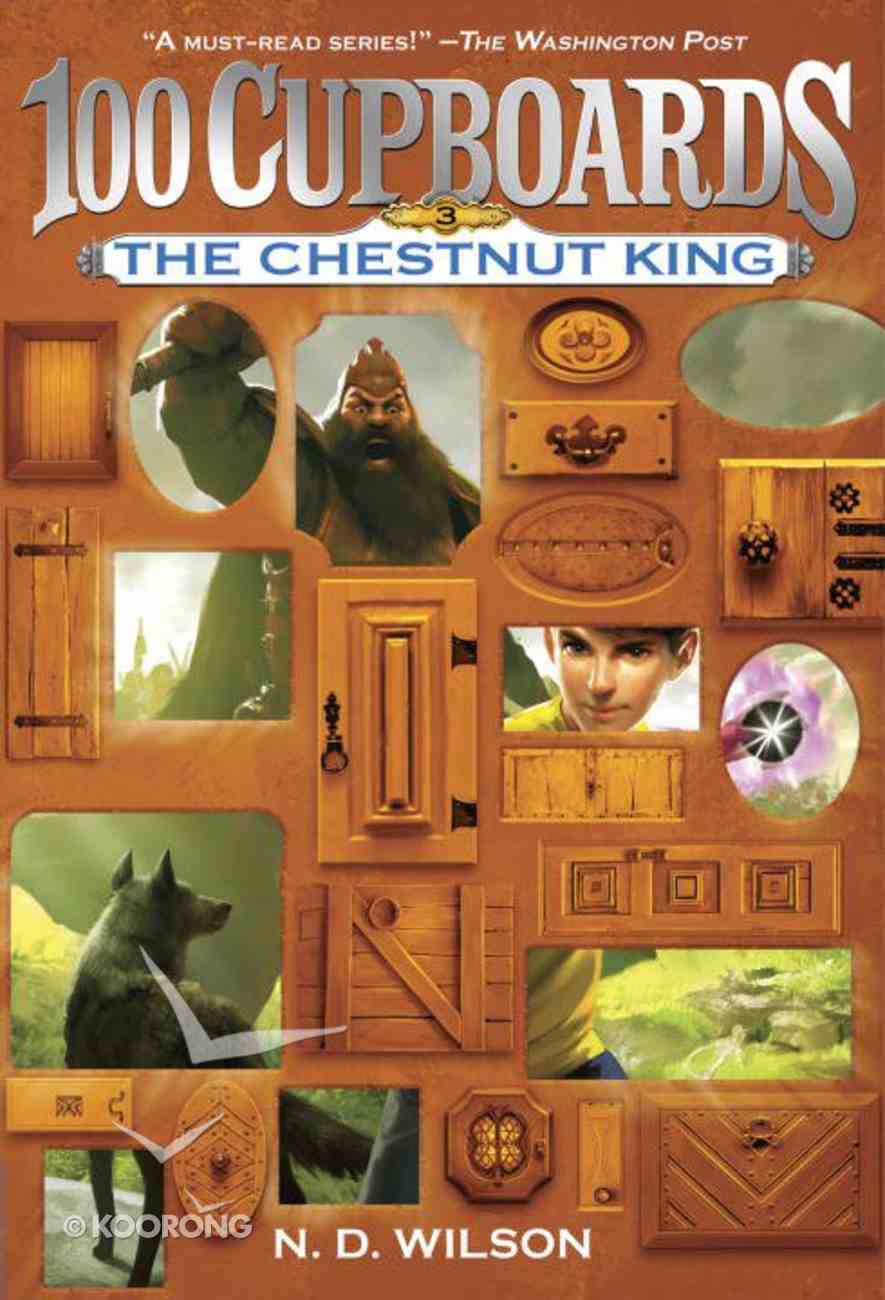 The Chestnut King (#03 in 100 Cupboards Series)
"A must-read series." &-The Washington Post When Henry York found 99 cupboards hidden behind his bedroom wall, he never dreamed they were doors to entirely new worlds. Exploring them with his cousin Henrietta was all the action and...
Out of Stock
Available to Order
---
Expected to ship in 4 to 5 weeks from Australia.
---
Free Shipping
for orders over $99.
"A must-read series." &-The Washington Post

When Henry York found 99 cupboards hidden behind his bedroom wall, he never dreamed they were doors to entirely new worlds. Exploring them with his cousin Henrietta was all the action and adventure an overprotected boy could imagine. But Henry's discovery also released the undying witch Nimiane, whose hunger for power could destroy every world connected to the cupboards&-and every person whom Henry loves. Now Henry must seek out the legendary Chestnut King to answer the unanswerable: How do you kill someone who cannot die?

With The Chestnut King, N. D. Wilson concludes a remarkable, worlds-spanning trilogy that began with one boy and 100 avenues to adventure.
-Publisher
Chapter One

Every year, Kansas watches the world die. Civilizations of wheat grow tall and green; they grow old and golden, and then men shaped from the same earth as the crop cut those lives down. And when the grain is threshed, and the dances and festivals have come and gone, then the fields are given over to fire, and the wheat stubble ascends into the Kansas sky, and the moon swells to bursting above a blackened earth.

The fields around Henry, Kansas, had given up their gold and were charred. Some had already been tilled under, waiting for the promised life of new seed. Waiting for winter, and for spring, and another black death.

The harvest had been good. Men and women, boys and girls had found work, and Henry Days had been all hot dogs and laughter, even without Frank Willis&'s old brown truck in the parade.

The truck was over on the edge of town, by a lonely barn decorated with new No Trespassing signs and a hole in the ground where the Willis house had been in the spring and the early summer. Late summer had now faded into fall, and the pale blue farmhouse was gone. Kansas would never forget it.

Dry grass rustled against the barn doors and stretched up the sides of the mud-colored truck. Behind the barn, in the tall rattling grass, Henry York was crouching beside the irrigation ditch. Sweat eased down his forehead from beneath the bill of his baseball hat. A long piece of grass dangled between his teeth, and a worn glove hung on his right hand.

The field across the ditch was as black as any parking lot, and the sky above him held only the smoky haze that had so recently been wheat and the late-afternoon sun, proud to have baked the world.

Henry slapped a fist into his glove, shifted in his crouch, and flashed two finge
Bestsellers in Confident Readers (Age 8-12)