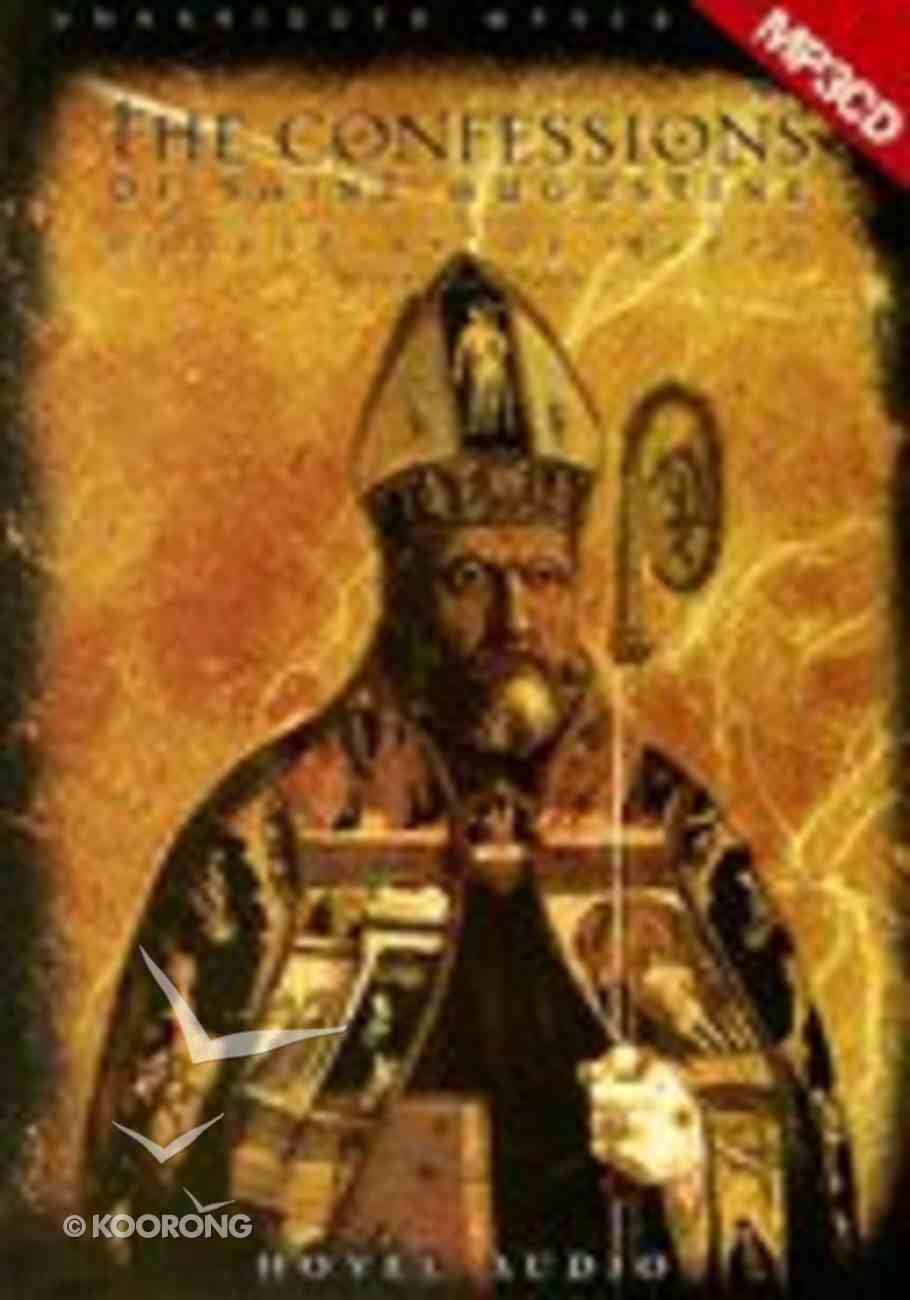 The Confessions of St Augustine (Mp3)
---
Free Shipping
for orders over $99.
12.75 Hours On 1 MP3 Cd
-Publisher
Saint Augustine's contributions to Christian theology are second to no other post-apostolic author in the whole sweep of church history. Yet along side his doctrinal treatises, Augustine tells a story of his life devoted to Christ as his only satisfaction. The Confessions is at once the autobiographical account of Augustine's life of Christian faith and at the same time a compelling theology of Christian spirituality for everyone. Among the most important classics in Western literature, it continues to engage modern readers through Augustine's timeless illustrations and beautiful prose. Augustine's Confessions is a book to relish the first time through and then profoundly enjoy over a lifetime of revisiting.
-Publisher
Saint Augustine was born to a Catholic mother and a pagan father on November 13, 354, at Tagasta, near Algiers. He studied Latin literature and later taught rhetoric in Rome and Milan. He originally joined the Manicheans, a religious sect, but grew unhappy with some of their philosophies. He soon turned to Christianity and was baptized in 386. One of Augustine's major goals was a single, unified church. He was ordained a priest in 391 and appointed Bishop of Hippo, in Roman Africa, in 396, His writings and arguments with other sects include the Donatists and the Pelagians. On the Trinity, The City of God, and On Nature and Grace are some of his important writings. Confessions, which is considered his masterpiece, is an autobiographical work that recounts his restless youth and details the spiritual experiences that led him to Christianity. Many of Augustine's ideas, such as those concerning sin and predestination, became integral to the doctrines of the Church. Augustine died on August 28, 430AD.
Simon Vance is a prolific and popular audiobook narrator and actor with several hundred audiobooks to his credit. An Audie(R) Award-winner, Vance was recently named "The Voice of Choice" by "Booklist" magazine.
Bestsellers in Audio Book