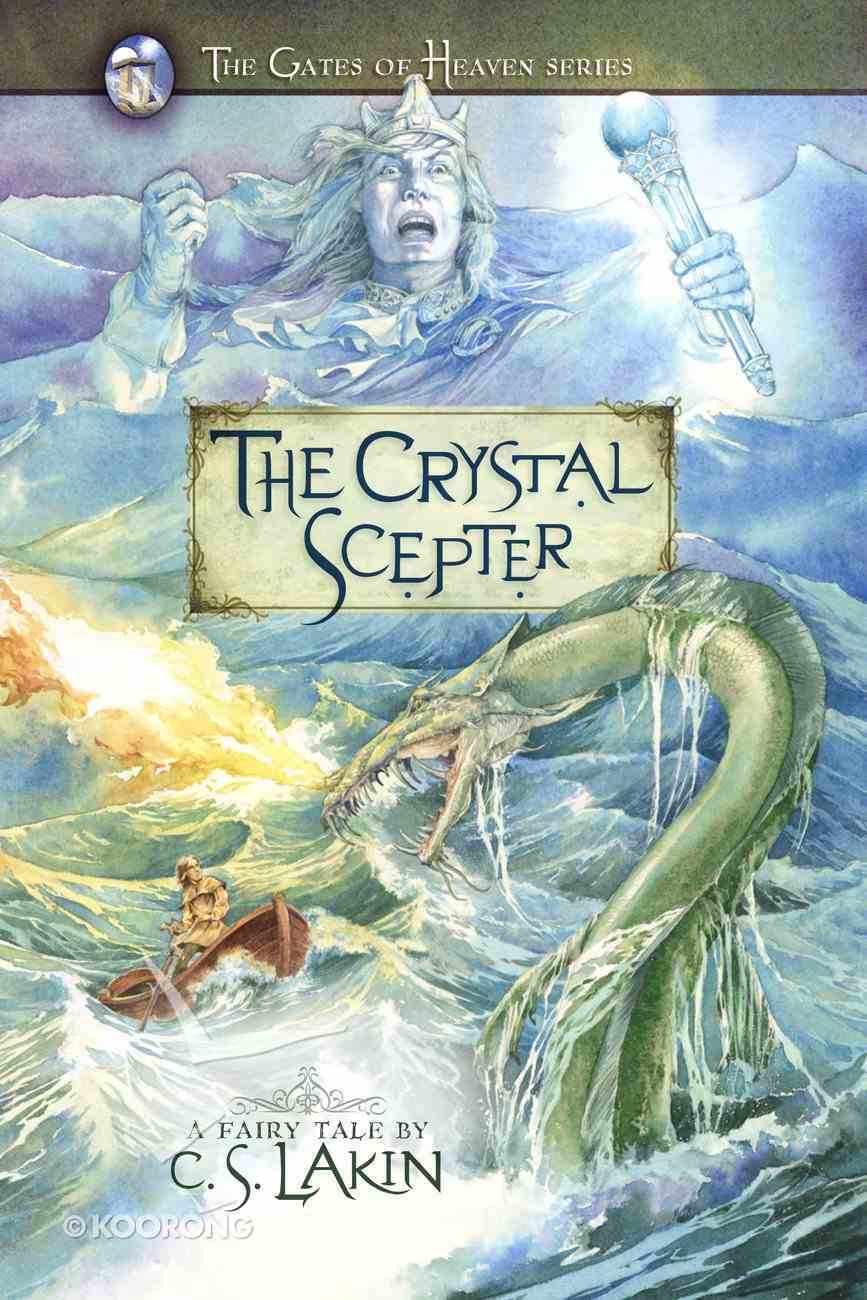 The Crystal Scepter (#05 in The Gates Of Heaven Series)
When Pythius, the wicked young king of Paladya, learns of the hidden realm of Elysiel and the crystal scepter that protects that northern land, he journeys to kill the Keeper and steal the scepter. But his defiant act unleashes a...
Out of Stock
Available to Order
---
Expected to ship in 4 to 5 weeks from Australia.
---
Free Shipping
for orders over $99.

When Pythius, the wicked young king of Paladya, learns of the hidden realm of Elysiel and the crystal scepter that protects that northern land, he journeys to kill the Keeper and steal the scepter. But his defiant act unleashes a terrible curse, and the Seer foretells his death one day at the hand of his son, now a newborn babe. To thwart the prophecy, he attempts to murder his child, but the queen escapes and sends the babe off in a trunk across the sea, where he is found and raised by a humble fisherman.

Years later, Perthin, the cast-off babe now grown, hears his call of destiny, and is visited by a specter who tells him of the land of Elysiel and of the Gorgon&-the evil creature fomenting war in the Northern Wastes. Perthin&'s village of Tolpuddle is being ravaged by a monstrous sea beast sent by this enemy, and Perthin accepts the challenge to kill the creature by cutting off its head&-although anyone who looks upon it turns to stone. Armed with magical shoes and a legendary sword, Perthin arrives in Elysiel, where the trolls lead him to the ice cavern where the sacred site made of crystal slabs awaits him to show him his future. Perthin feels a strange connection to this land, unaware that he is the heir to Elysiel&'s throne.

With the help of heaven&'s army, Perthin bests the enemy and returns to stop the sea monster as the beast is ravaging the kingdom of Paladya. He rescues the princess, who has been set out in the harbor as a sacrifice for the beast, and then stops the sea monster by exposing it to the Gorgon&'s head, yet through his heroic efforts he unknowingly fulfills the prophecy foretold by the Seer. He returns to To

-Publisher