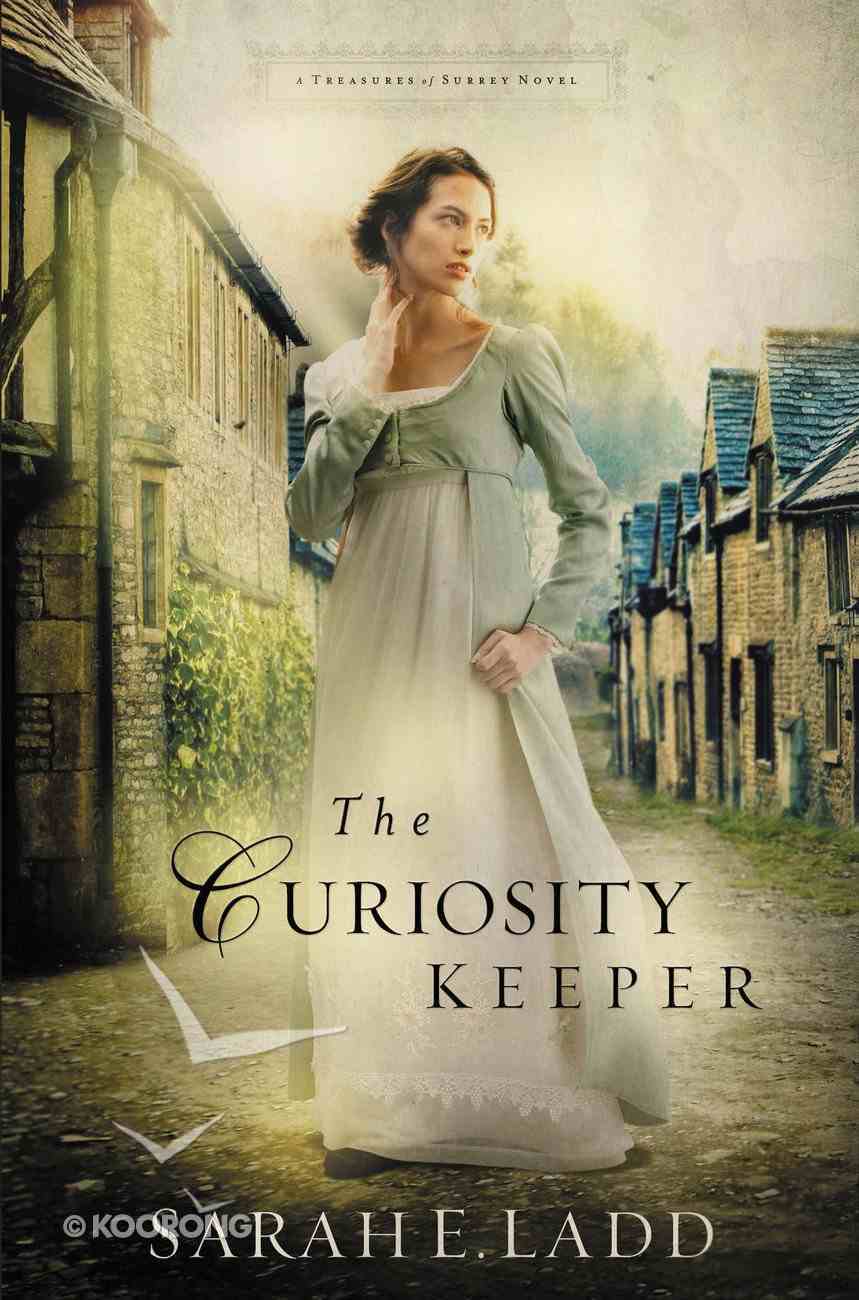 The Curiosity Keeper (#01 in Treasures Of Surrey Novel Series)
Born into two different classes, James and Camille shouldn?t even know each other. But when the pursuit of a missing ruby brings them together, much more than a mere acquaintance is ignited.The daughter of a curiosity shop owner, Camille would...
---
Available in other Formats
Available for immediate download.
---
Free Shipping
for orders over $99.
Born into two different classes, James and Camille shouldn?t even know each other. But when the pursuit of a missing ruby brings them together, much more than a mere acquaintance is ignited.The daughter of a curiosity shop owner, Camille would never be considered a lady. Nor does she want to be. With a fiery personality, she dreams of adventures far beyond the walls of her family's modest business. But when her father thrusts a mysterious box into her hands and disappears, her whole world?dreams and all?shifts.James is an apothecary, tending to the health needs of the town of Bentworth. His father, a well-known explorer and collector, is quite wealthy from the spoils of his adventures until one risky gamble and a stolen gem leave him on the edge of ruin. Seeking his father's approval, James picks up the hunt for the stolen ruby, leading him to the door of Camille's curiosity shop.With both of their lives in danger as the ruby remains at large, James squires Camille away to the Bentworth School, believing that would be the last place her pursuers would look for her. They both find their hearts and dreams heading in a new direction, but before they are free to embrace their future they must solve the mystery looming around them. The more they uncover, however, the harder it becomes to know whom to trust. And they begin to realize that recovering the ruby may require a great sacrifice: their newfound love and maybe even their lives.
-Publisher