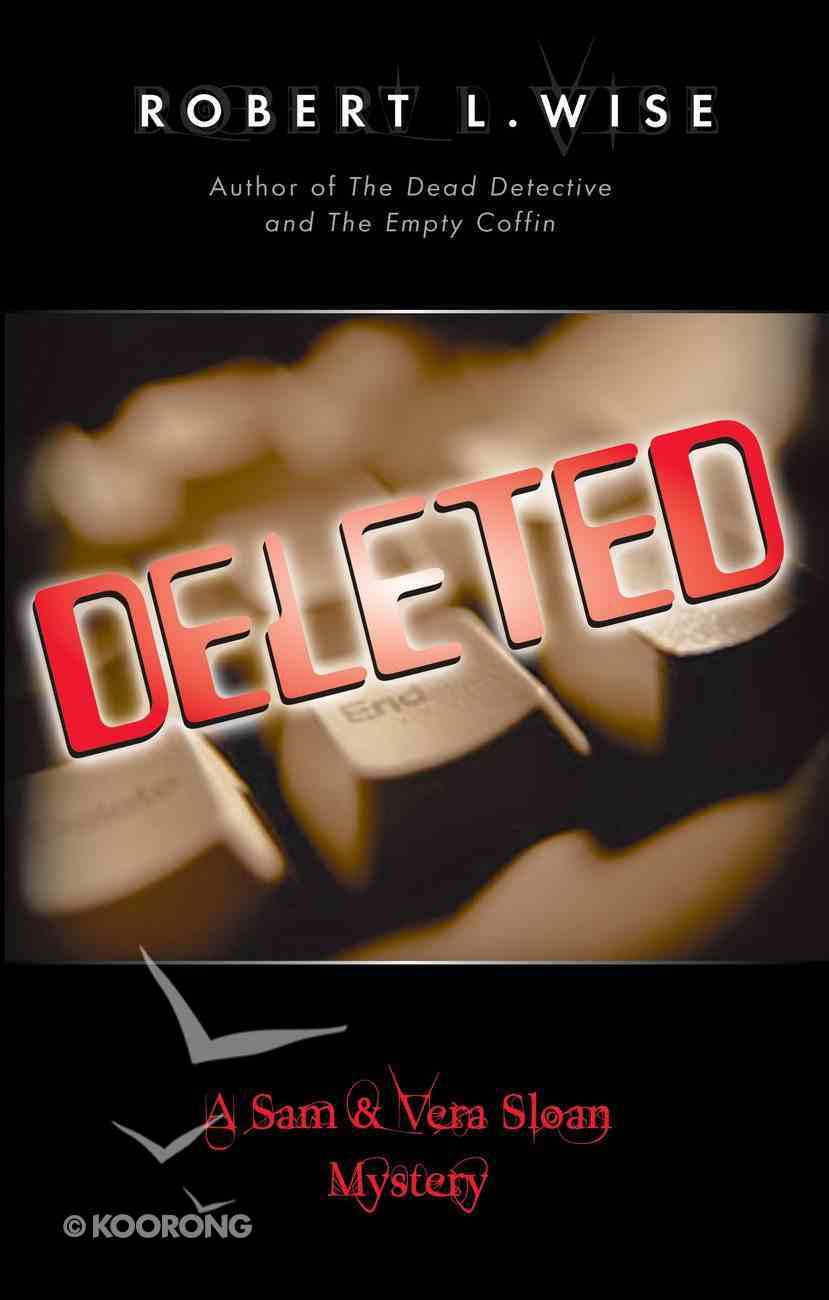 The Dead Detective (#02 in Sam & Vera Sloan Series)
Sam Sloan is dead. But when his wife, Vera, receives the report of his plane going down, she flies to the site and finds no evidence of a crash. Unable to put the puzzle together, Vera and her daughter, Cara,...
Instant download
---
Read using our free app on your tablet or mobile!
---
Free Shipping
for orders over $99.

Sam Sloan is dead. But when his wife, Vera, receives the report of his plane going down, she flies to the site and finds no evidence of a crash. Unable to put the puzzle together, Vera and her daughter, Cara, struggle to accept the reality of Sam's death. But when mother and daughter find a computer disk in a hidden "stash" in Sam's office, they stumble onto the man responsible for his death-Ivan Trudoff, a money-laundering member of the Russian mafia. Armed with the promise that God's help comes in the midst of confusion, Vera is determined to go after the criminal herself.


But will Vera find the justice she seeks-or will she unknowingly move toward a dangerous confrontation?

^^^^
But will Vera find the justice she seeks-or will she unknowingly move toward a dangerous confrontation?


Sam Sloan is dead. But when his wife, Vera, receives the report of his plane going down, she flies to the site and finds no evidence of a crash. Unable to put the puzzle together, Vera and her daughter, Cara, struggle to accept the reality of Sam's death. But when mother and daughter find a computer disk in a hidden "stash" in Sam's office, they stumble onto the man responsible for his death-Ivan Trudoff, a money-laundering member of the Russian mafia. Armed with the promise that God's help comes in the midst of confusion, Vera is determined to go after the criminal herself.

^^^^
But will Vera find the justice she seeks-or will she unknowingly move toward a dangerous confrontation?


-Publisher

Sam Sloan is dead. But when his wife, Vera, receives the report of his plane going down, she flies to the site and finds no evidence of a crash. Unable to put the puzzle together, Vera and her daughter, Cara, struggle to accept the reality of Sam's death. But when mother and daughter find a computer disk in a hidden "stash" in Sam's office, they stumble onto the man responsible for his death-Ivan Trudoff, a money-laundering member of the Russian mafia. Armed with the promise that God's help comes in the midst of confusion, Vera is determined to go after the criminal herself.


But will Vera find the justice she seeks-or will she unknowingly move toward a dangerous confrontation?


-Publisher

Sam Sloan is dead. But when his wife, Vera, receives the report of his plane going down, she flies to the site and finds no evidence of a crash. Unable to put the puzzle together, Vera and her daughter, Cara, struggle to accept the reality of Sam's death. But when mother and daughter find a computer disk in a hidden "stash" in Sam's office, they stumble onto the man responsible for his death-Ivan Trudoff, a money-laundering member of the Russian mafia. Armed with the promise that God's help comes in the midst of confusion, Vera is determined to go after the criminal herself.


But will Vera find the justice she seeks-or will she unknowingly move toward a dangerous confrontation?

^^Like The Empty Coffin, the first book in Robert L. Wise's Sam and Vera Sloan Mystery series, The Dead Detective, follows a savvy couple, putting their faith to work in the dark and dangerous world of solving crimes.^
-Publisher
Robert L. Wise lives in Colorado.<BR />