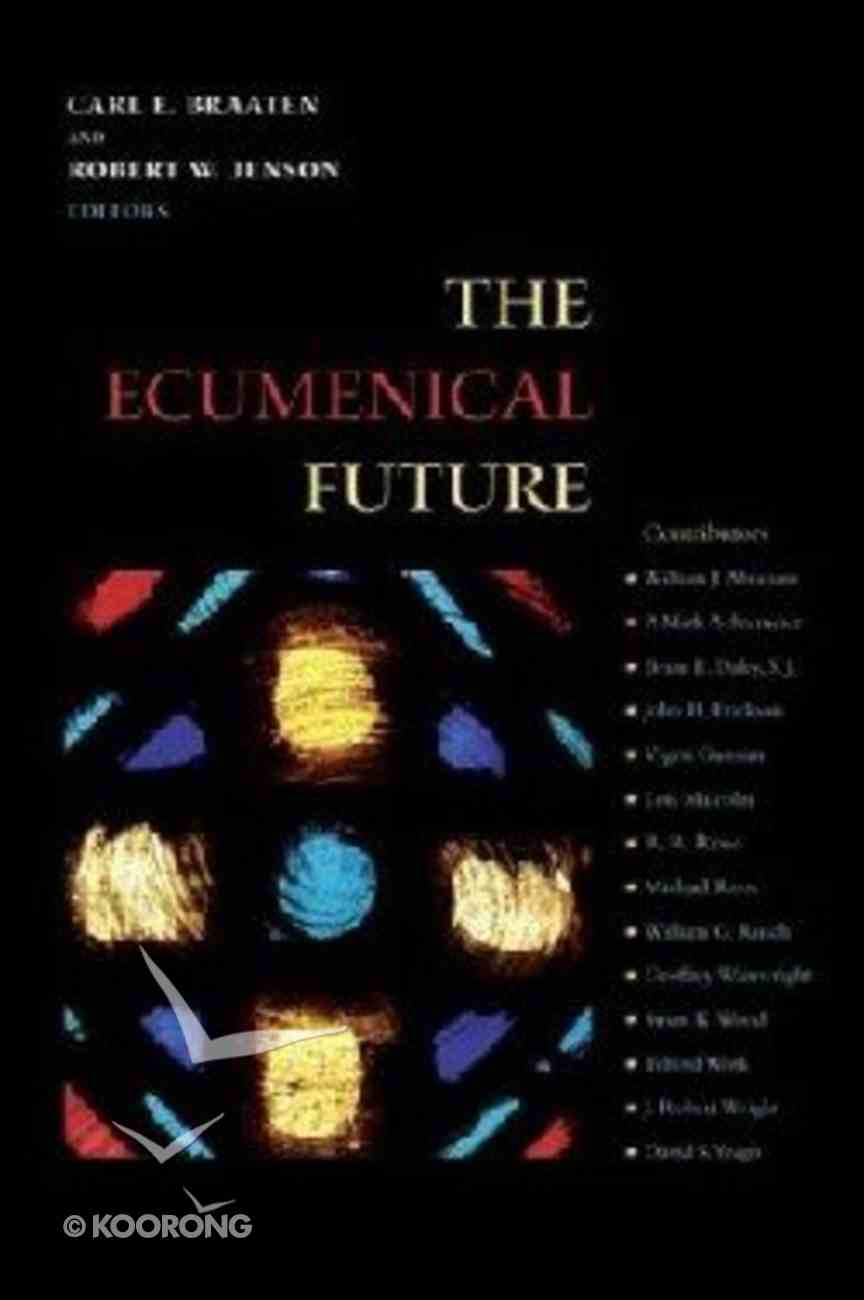 ---
Free Shipping
for orders over $99.
245 Pages
-Publisher
Early in 2003 a group of sixteen theologians from various church traditions published "In One Body through the Cross," a landmark statement on the present state and future possibilities of modern ecumenism. In order to help readers understand the true depth of that document, also known as The Princeton Proposal, "The Ecumenical Future" makes available the scholarly studies that stand behind it. According to the editors of this timely volume, the perception is widespread that the ecumenical train is stalling or has even run off the tracks. In spite of significant gains in understanding between Catholics, Orthodox, and various Protestant denominations, the church's present divisions are nothing less than a scandal. The fourteen essays in this book represent a focused examination of the issues that still divide and of the common ground still to be discovered.
-Publisher
Robert W. Jenson (DrTheol, University of Heidelberg) is former senior scholar for research at the Center of Theological Inquiry. He is the author of Systematic Theology: Volume 1: The Triune God (1997), Systematic Theology: Volume 2: The Works of God (1999), On Thinking the Human: Resolutions of Difficult Notions (2003), (with Solveig Lucia Gold) Conversations with Poppi about God: An Eight-Year-Old and Her Theologian Grandfather Trade Questions (2006) and coeditor (with Carl Braaten) of Christian Dogmatics. He has also written commentaries on Song of Songs (Interpretation, a Bible Commentary for Teaching and Preaching) and Ezekiel (Brazos Theological Commentary on the Bible).
Koorong - Editorial Review.
Carl E. Braaten (Th.D.,. Harvard University) is professor emeritus of systematic theology at the Lutheran School of Theology at Chicago and was executive director of the Center for Catholic and Evangelical Theology. His many books, written and edited, include No Other Gospel! Christianity among the Worlds Religions and I Am the Lord Your God: Christian Reflections on the Ten Commandments.