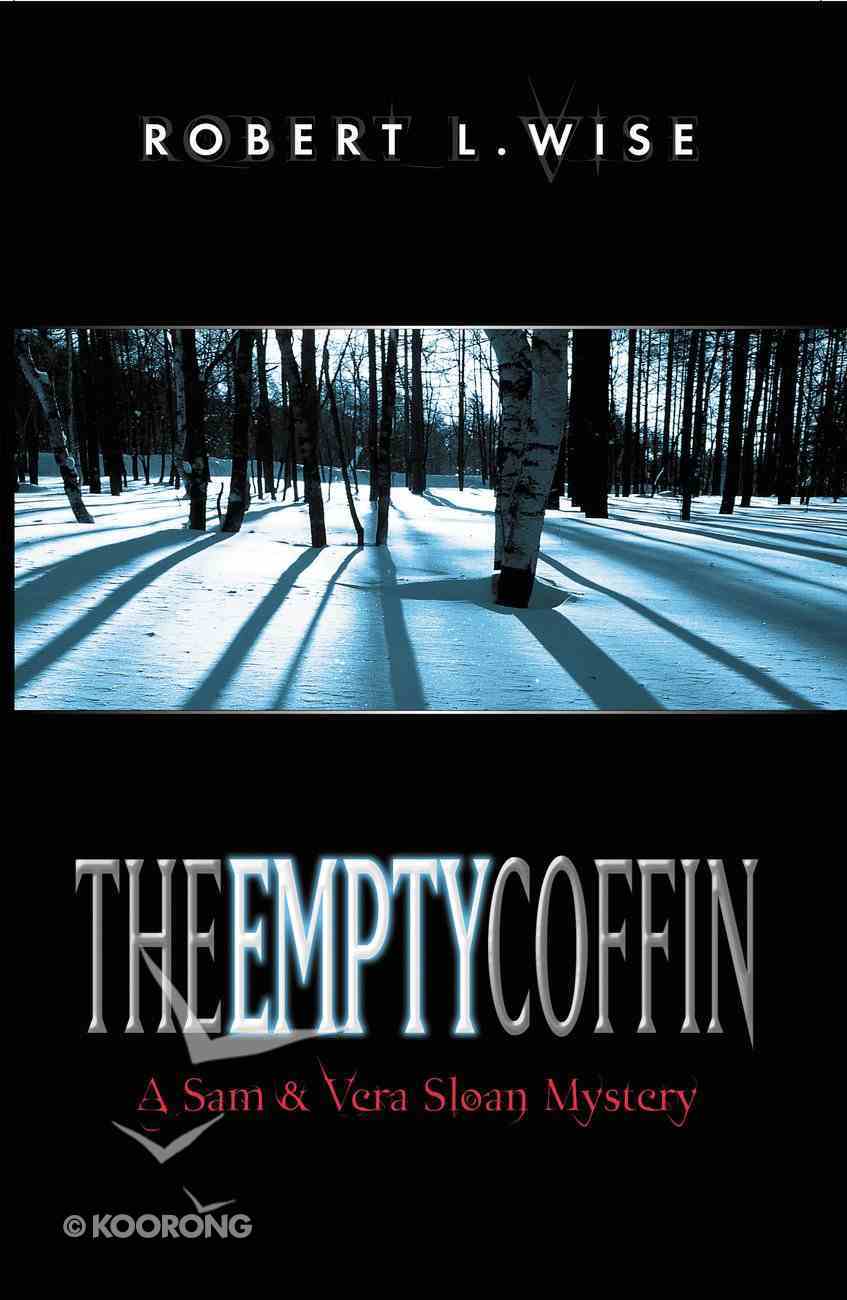 The Empty Coffin (#01 in Sam & Vera Sloan Series)
The daily work of a policeman can push an officer into the most debased side of life. Sam Sloan struggles to stay faithful to his Christian ideals while solving brutal murders and heinous crimes. The Empty Coffin finds detective Sloan...
Instant download
---
Read using our free app on your tablet or mobile!
---
Free Shipping
for orders over $99.

The daily work of a policeman can push an officer into the most debased side of life. Sam Sloan struggles to stay faithful to his Christian ideals while solving brutal murders and heinous crimes. The Empty Coffin finds detective Sloan and his wife, Vera, faced with the greatest challenge of their lives. In addition to solving a difficult case, this tough cop still tries to live out his faith with honesty and conviction. The problems Sam faces at work create tension at home. As the Sloans struggle to keep their marriage together, the couple evolves into a crime-fighting force, working together on difficult cases that baffle the police. Sloan's hard-nosed detective work, coupled with his faith and humility, brings an unusual solution to a murder case in which there is no corpse!

^^ The Empty Coffin finds detective Sloan and his wife, Vera, faced with the greatest challenge of their lives. In addition to solving a difficult case, this tough cop still tries to live out his faith with honesty and conviction. The problems Sam faces at work create tension at home. As the Sloans struggle to keep their marriage together, the couple evolves into a crime-fighting force, working together on difficult cases that baffle the police. Sloan's hard-nosed detective work, coupled with his faith and humility, brings an unusual solution to a murder case in which there is no corpse!The daily work of a policeman can push an officer into the most debased side of life. Sam Sloan struggles to stay faithful to his Christian ideals while solving brutal murders and heinous crimes.^^ The Empty Coffin finds detective Sloan and his wife, Vera, faced with the greatest challenge of their lives. In addition to solving a difficult case, this tough cop still tries to live out his faith with honesty and conviction. The problems Sam faces at work create tension at home. As the Sloans struggle to keep their marriage together, the couple evolves into a crime-fighting force, working together on difficult cases that baffle the police. Sloan's hard-nosed detective work, coupled with his faith and humility, brings an unusual solution to a murder case in which there is no corpse!
-Publisher

The daily work of a policeman can push an officer into the most debased side of life. Sam Sloan struggles to stay faithful to his Christian ideals while solving brutal murders and heinous crimes. The Empty Coffin finds detective Sloan and his wife, Vera, faced with the greatest challenge of their lives. In addition to solving a difficult case, this tough cop still tries to live out his faith with honesty and conviction. The problems Sam faces at work create tension at home. As the Sloans struggle to keep their marriage together, the couple evolves into a crime-fighting force, working together on difficult cases that baffle the police. Sloan's hard-nosed detective work, coupled with his faith and humility, brings an unusual solution to a murder case in which there is no corpse!


-Publisher
Robert L. Wise lives in Colorado.<BR />