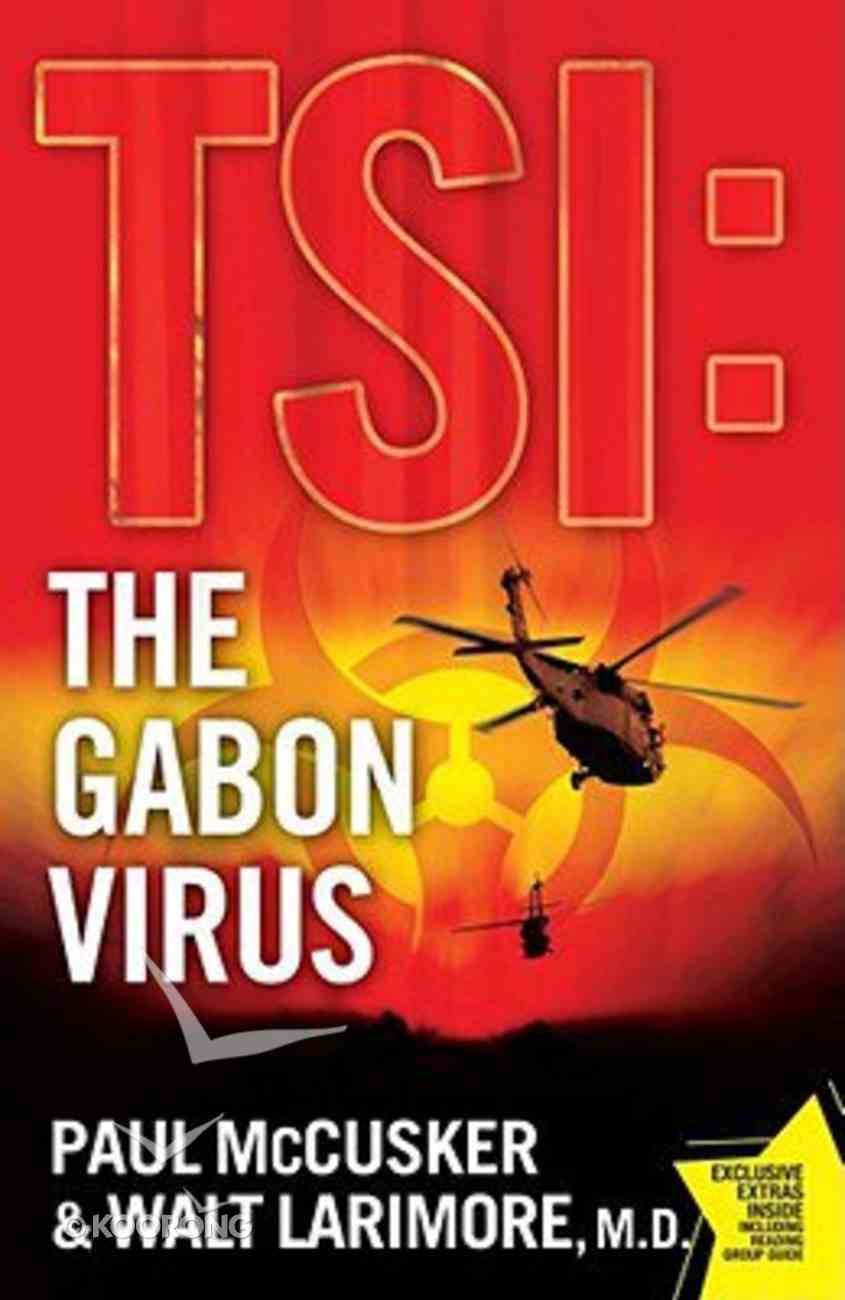 The Eyam Factor (Time Scene Investigators Series)
Questions for Discussion1. The book deals with characters who are Catholic (Nora, the Sisters of Mercy), Anglican (Father Andrew, Joan, Philip the Gardener), Evangelical Protestant (David and Aaron Mosley, Pastor Wyn, and the members of The Compound), agnostic (Mark), and...
Out of Stock
Available to Order
---
Expected to ship in 6 to 7 weeks from Australia.
---
Free Shipping
for orders over $99.
Questions for Discussion1. The book deals with characters who are Catholic (Nora, the Sisters of Mercy), Anglican (Father Andrew, Joan, Philip the Gardener), Evangelical Protestant (David and Aaron Mosley, Pastor Wyn, and the members of The Compound), agnostic (Mark), and atheist (Sam, Nathan Dodge, and others). To what extent was each faith group accurately or inaccurately portrayed?2. When General Sam Mosley pushed the button to destroy the underground lab, was he "playing God"? Do you think he may have killed anyone? Was his action justifiable?3. Ahaz Pharmaceuticals paid David Mosley and his congregation a great deal of money to test an experimental vaccine. What was their motivation? Were their actions or motives ethical? Were they right to do this? Why or why not?4. On the flip side, were the leaders of the Compound right to participate in this experiment? Do you think they knew all the risks and benefits? If so, do you think they fully (or should have) explained these to every member of the compound?5. Do parents have the right to subject their children to medical experiments like this? If so, under what circumstances?6. David Mosley and his congregants chose to commit suicide rather than face a certain and horrible death. They believed a peaceful, painless death was preferable to a horrible death. Was their thinking rational? Would the Bible offer any insight to them? Does the Bible give us any insight as to what we should consider when we face pain and suffering?7. Do you believe groups such as the Return to Earth Society exist? Upon what would they base their beliefs? How do you feel about animal rights groups that seem to place more emphasis on animal rights than human rights?8. When Mark Carlson's daughter died, he became angry with God and abandoned his faith. Have you ever had an experience in which you became angry at God? Have you ever felt God didn't make sense? Did this strengthen or weaken your faith? How?9. The illness and death of their daughter put a terrific strain on Mark and Donna's marriage, eventually leading to their divorce. Have you walked a similar path? If so, how did you deal with this?10. Georgina was falsely accused of being a member of the Return to Earth Society? Have you ever been falsely accused of something? How did it make you feel? Have you ever accused someone of something they did not do? Did you apologize? Was it difficult? How did this affect your relationship with the other person?12. General Sam Mosley realized a number of mistakes he had made as a father and grandfather. What were they? What do you think he would do differently? What could you do to become a better spouse and parent?13. In the book, the Blue Monk seemed to reappear as a ghost. Do you believe in ghosts? Do you think the theological explanations given by Mark and Father Andrew are valid?14. Aaron fled from a number of enemies, both imagined and real. Have you ever felt that you were surrounded by people who mean to hurt you? How did you respond? What gave you hope? What help did you find in your time of need?15. Margaret, the members of the mob that hunted the Blue Monk, and their descendents returned every year to the Silver Cathedral to honor the Blue Monk, his ministry, his legacy, and to pay homage and penance. Which of their activities would have Biblical support? Which would not? Were they right to keep this secret? Were they right to make the vow they made?16. Margaret chose to forgive Joshua Parke for his roll in the death of her beloved brother. Could you have done the same? If Joshua had not asked for forgiveness, would Margaret have been right to withhold forgiveness? Why should she forgive him? What might have happened to her had she chosen not to forgive him?17. Margaret adopted young Joshua Parke. Why do you think she did this? Why do Christians support and emphasize adoption and care of orphans? How did this change Joshua's life? How do y
-Publisher
In the face of a new plague that threatens the world, our forensic heroes investigate the past to save the future- studying evidence from when the Black plague decimated a small english village eyam, pronounced eem, during the seventeenth-century.
After the greedy founders of a scientific research laboratory intentionally infect subjects with a deadly plague in order to develop a lucrative vaccine, the plague spreads beyond the lab's control. A top-secret government team of scientists covertly begins to research a solution. They turn their attention to the seventeenth-century-the only other time when a widespread plague ravaged the world-for clues on how to prevent this disaster from happening again. In particular, the scientists are interested in how eighty people from the village of Eyam were able to remain virtually untouched by the plague at the height of the Black Death's deadly reign over Europe. But trouble is afoot in Eyam-grave robberies, grisly murders, and the bizarre reappearance of the Blue Monk-a legendary, spectral figure from the time of the plague. Can he be real? And who's trying to stop the team from discovering the truth about Eyam? Distinguished authors Paul McCusker and Walt Larimore, M.D. have collaborated to deliver this sweeping, fast-paced novel that spans the globe and transcends time. Sure to leave readers wanting more, The Eyam Factor is a riveting introduction to the authors' new Time Scene Investigators series.


-Publisher
Paul McCusker is the creative content director for Focus on the Family. He has been a writer of fiction, nonfiction, and drama since 1979. His work includes over forty published novels, full-length plays, dramatic sketch collections, and song lyrics.
For the Adventures in Odyssey series alone, he has written over 200 half-hour radio episodes, eighteen novels, and two screenplays for the best-selling animated videos.


He has dramatized many classics for Focus on the Family Radio Theatre, including A Christmas Carol and Jan Karon's At Home in Mitford. He also wrote and directed the Peabody Award–winning Bonhoeffer: The Cost of Freedom and created the highly acclaimed Father Gilbert Mysteries series.


The novellas Epiphany and The Faded Flower, and more plus non-fiction, and co-authored You Say Tomato with best-selling British writer Adrian Plass. Epiphany was nominated for the ECPA Gold Medallion Award


Paul lives in Colorado Springs, Colorado, with his wife, Elizabeth, and their two children.


Dr. Walt Larimore has been a medical journalist since 1995. He hosted a nationally syndicated health news feature and has appeared on NBC's The Today Show; CBS Good Morning; CNN Headline News and PBS' Family Works. He practiced family medicine for over twenty years, served as a volunteer physician for the U.S. Olympic Committee, and has been named in Distinguished Physicians of America, Best Doctors in America, and Who's Who in Healthcare and Medicine. He has written or co-written a dozen books, including: Bryson City Tales, Alternative Medicine, 10 Essentials of Highly Healthy People, The Honeymoon Of Your Dreams and His Brain, Her Brain.