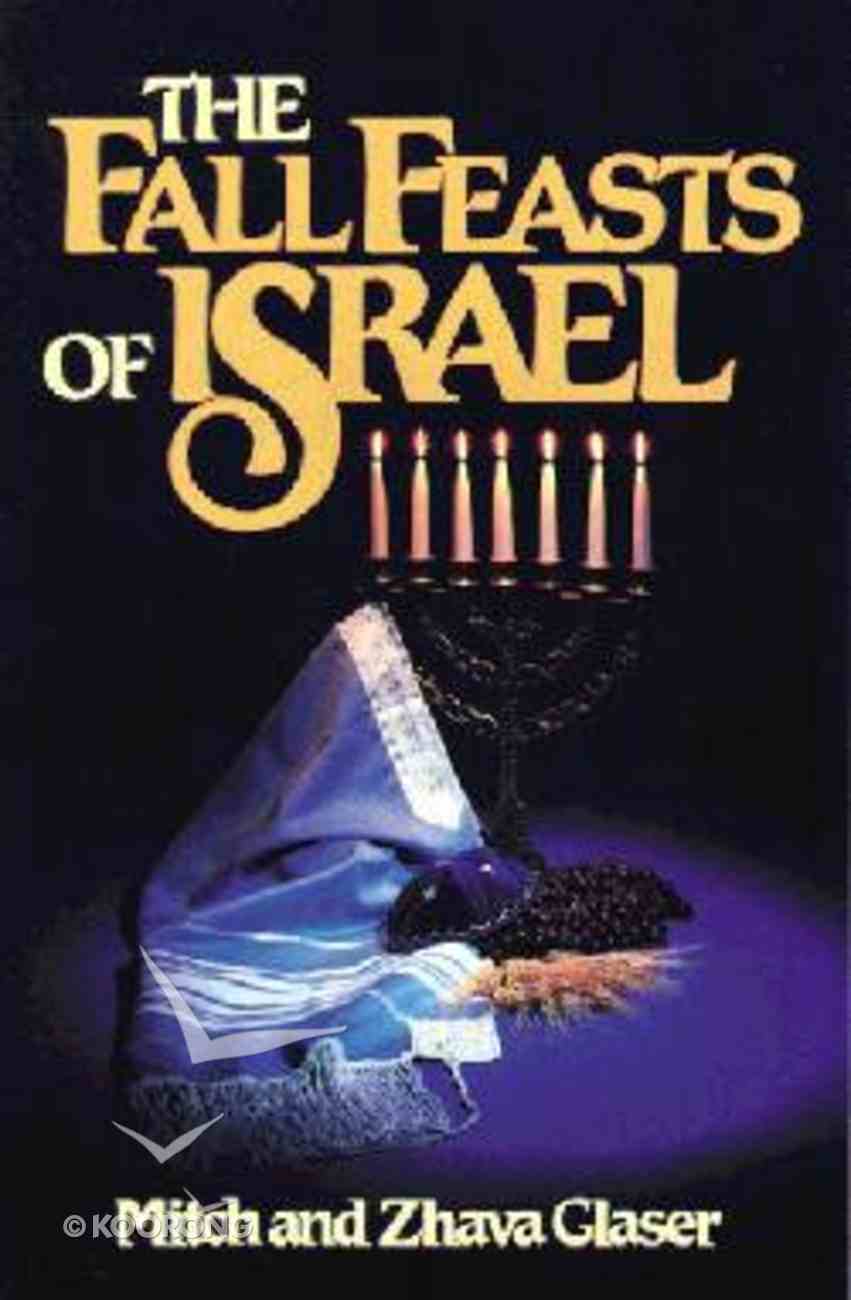 The Fall Feasts of Israel
Understanding the purpose and traditions of the Jewish feasts will give you a deeper appreciation for your God, your heritage, and the gift of redemption provided by the sacrificial death of Christ.The Fall Feasts of Israel will help you understand...
Available Now.
2 Available
---
Expected to ship within 10 hours from Australia.
---
Free Shipping
for orders over $99.
Understanding the purpose and traditions of the Jewish feasts will give you a deeper appreciation for your God, your heritage, and the gift of redemption provided by the sacrificial death of Christ.The Fall Feasts of Israel will help you understand three of Israel's most significant festivals: Rosh Hashannah, Yom Kippur, and Sukkot. A complete examination of each feast includes a look at its biblical institution, its celebration in the time of Christ, and its observances by Jews today.'The feasts and laws of the Lord were a tutor to lead the Israelites to the Savior .... The festivals find their fulfillment in Christ and His New Covenant.'Understanding the purpose and traditions of the Jewish feasts will give you a deeper appreciation for your God, your heritage, and the gift of redemption provided by the sacrificial death of Christ. The Fall Feasts of Israel will help you understand three of Israel's most significant festivals: Rosh Hashanah, Yom Kippur, and Sukkot. A complete examin
-Publisher
Mitch Glaser is the president of Chosen People Ministries. Mitch and his wife, Zhava, are Jewish believers in Jesus and have each labored for more than twenty years in ministry among the Jewish people. Mitch holds a Ph.D. in Intercultural Studies. A
Mitch Glaser is the president of Chosen People Ministries. Mitch and his wife, Zhava, are Jewish believers in Jesus and have each labored for more than twenty years in ministry among the Jewish people. Mitch holds a Ph.D. in Intercultural Studies. A
<div>introduction: Jesus-lord Of The Calendar1. Jesus-lord Of Time / 92. The Fall Feasts / 13part 1: Rosh Hashanah 3. The Biblical Hashanah In The Time Of Christ / 214. Rosh Hashanah In The Time Of Christ / 295. Jewish Observance Of Rosh Hashanah / 436. Death And Afterlife / 577. The Akedah: The Binding Of Isaac / 65part 2: Yom Kippur8. The Biblical Institution Of Yom Kippur / 779. Yom Kippur In The Time Of Christ / 9110. Jewish Observance Of Yom Kippur / 10911. Atonement Without A Temple / 12512. Forgive Finally And Forever: The Christian And Yom Kippur / 141part 3: Sukkot13. The Biblical Institution Of Sukkot / 15514. The Observance Of Sukkot In Biblical Times /16515. Sukkot In The Time Of Christ / 17316. Jewish Observance Of Sukkot /18717. Tabernacles Tomorrow / 205conclusion: The Lord Of Your Life / 216glossary / 220bibliography / 226general Index / 231index Of Rabbinic References / 246index Of Apocryphal References / 248index Of Hebrew Terms / 248index Of Scripture / 250</div>
Bestsellers in Biblical Studies