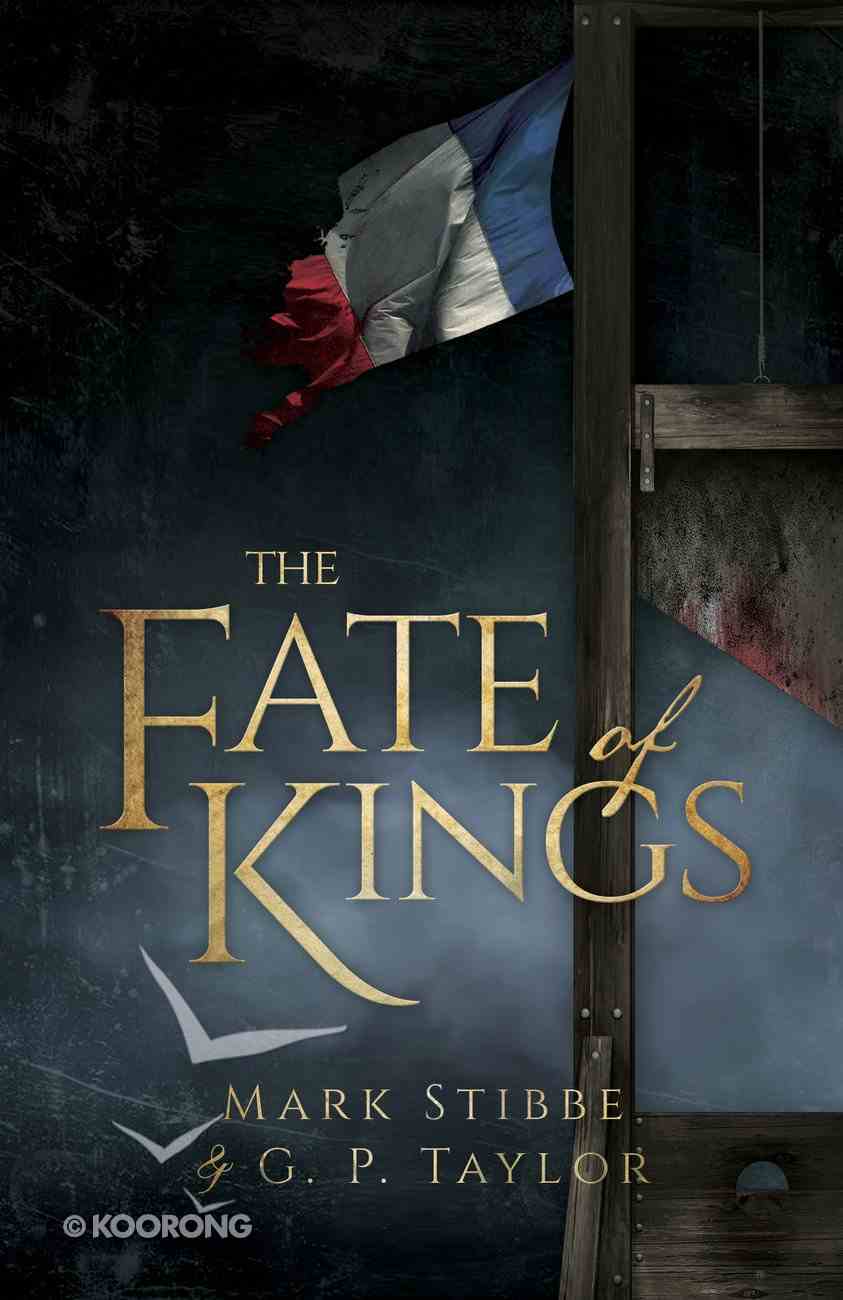 :August 2018 - author Mark Stibbe interviewed and featured in articles appearing in and The London Times following the death of John Smyth, an evangelical Christian leader who physically abused boys at elite Christian summer camps in Britain in the...
---
Expected to ship tomorrow from Australia.
---
Free Shipping
for orders over $99.
:August 2018 - author Mark Stibbe interviewed and featured in articles appearing in and The London Times following the death of John Smyth, an evangelical Christian leader who physically abused boys at elite Christian summer camps in Britain in the 1980s. Stibbe was one of Smyth's victims.
-Publisher
Dr Mark Stibbe studied English Literature at Cambridge University and then went on to study Theology at Nottingham University, before being awarded a PhD. He has authored more than 40 books and is the CEO of Kingdom Writing Solutions.
G. P. Taylor(www.shadowmancer.com) is the author of Tersias the Oracle, as well as New York Times bestsellers Shadowmancer and Wormwood. He has recently co-authored Rosie: note to self with Claire Connor.
Chapter 1 As the door to the bedroom creaked, William Hardy stirred. For three days, he had been languishing in his quarters at the Hotel Pelikan in Sévignac, wrestling with a deadly fever. Several times he had almost succumbed to its soothing overtures but had somehow dragged himself back from the brink, crying out the name of his true love back in Kent. Now, as the hinges snapped from their wooden frame, he knew it was not the fever that would take him, but something, or rather someone, far more terrible. Hardy turned his unshaven face towards the door just as a caped man slid into his bedchamber. He was the far side of forty years of age and carried a physician's case. 'Ah, there you are,' the visitor said, drawing near. As he hauled his head from the sodden sheets, Hardy braced himself for a blow. None came. The cloaked man slowly sat down on a wooden chair beside his bed. The tricolour ribbon on his chest stood out like a wound. He looked at Hardy and smiled. 'Permit me to introduce myself,' he said, peeling off his silk gloves. 'I am Doctor Vacher.' Hardy shuddered. 'I know who you are.' The doctor removed his hat, revealing a shaved scalp. A pair of round silver-rimmed spectacles rested on the end of his nose, which protruded from his pale face like a crow's beak. 'This is my assistant, Ernest Masson,' he said, as a second man entered. He was younger than the bald man, and had greasy, thinning, dark brown hair. 'We work for Citizen Danton,' Masson said as he poured water into a copper ewer on the bedside table. The doctor removed his glasses for a moment and rubbed the lenses with a silk, scented handkerchief. He looked around the shabby room as if to familiarize himself with its poverty. He then placed his spectacles delicately back on his nose before moving close to Hardy's face. 'Hmmm, the face of fever. Look here, Masson, his visage is pinched and his cheeks are hollow.' 'His eyes are sunken, too,' Masson added, trying to impress his master. 'It's nothing that cannot be cured with the help of a febrifuge,' the doctor said. 'However, I will be plain with you, Mister Hardy. I am not here to heal you. I am here to harm you.' Hardy's hands began to tremble. He looked at Masson who had silently withdrawn a pistol from his coat and was pointing it towards him. 'We know what you're doing here in Brittany,' the doctor muttered as he opened his aging leather case, revealing a coil of glinting scalpels, knives, and a cleaver. 'The meddling William Pitt has sent you to offer support for an uprising led by the Marquis de La Rouërie,' Masson said, as the physician readied the instruments. 'I know of no such thing,' Hardy tried to protest. 'What you're going to tell us,' Masson continued, 'is what military forces the British intend to send, when they are going to arrive and where exactly they plan to land.' The doctor wiped a small cleaver with a cleaning rag made of baize. 'You are going to do us the courtesy of providing information about de la Rouërie,' the doctor said. 'He and his men are hiding near Dinan. Tell us where.' The physician placed the instrument on a white cloth and stood up. He stretched out his hands as Masson presented the ewer with the efficiency of a sacristan. The doctor dipped his fingers in the water and washed them methodically before wiping them down with a cloth. Masson took a scalpel and turned it in the light of the lamp, studying its fleeting coruscation, before handing it to the doctor. Hardy grasped the drenched sheets with his twitching fingers. 'Are you going to give us the information we need?' the doctor asked. 'Or am I going to have to use my surgical skills?' Hardy looked at the wall opposite, fixing his attention on a poorly framed oil painting of the Brittany coast. He stared at waves breaking on the shore and for a moment remembered his own hometown on the shores of Kent. He lifted himself from his mattress and leaned towards the doctor. Hardy gazed for a moment into the man's jet- black pupils before clearing his throat, spitting brown saliva in the doctor's face. 'The only thing you're going to get from me,' Hardy whispered, 'is a fever.' The doctor bucked like a startled mare before wiping the mucus off his face. 'You dog!' Masson shouted, smashing the pistol into Hardy's face and knocking a tooth from his jaw.Hardy gasped and sank back into his sodden bed, his bloodied lips already beginning to swell. Masson threw his full weight over Hardy's heaving chest and bound Hardy's bleeding mouth with a white cravat. 'No one will hear your whimpering now,' he whispered. The doctor took the smallest scalpel from his surgeon's case and held it between his thumb and first finger, tilting it slightly as he admired its silver blade. Without warning, he moved with the celerity of a wolf and grabbed Hardy's right hand tightly. 'The more you tell us, the less you will lose,' he said, lifting the scalpel. Hardy winced. Masson pinned Hardy's hand to the wooden frame on the side of the bed. The doctor slowly began an incision into the base of the little finger. Hardy emitted a muffled scream as the bone snapped like a twig. The doctor lifted the amputated finger and turned it in front of his dilated eyes. Droplets of blood fell from the stump onto the floor. The physician began again. 'Be reasonable, Hardy,' Masson said. 'The good doctor doesn't need to go on with this. You may even be able to use your hand again if you tell us what we need to know.' 'If you cooperate,' the doctor muttered, 'I will give you some antimonials for your fever and have you deported safely back to Britain. If you continue to be obstinate, I will have you shot. It's up to you. What's your decision?' Hardy opened his eyes and beckoned with his head for his interrogators to come closer. Masson removed the scarf from Hardy's mouth. The two men bent expectantly over their prisoner as Hardy drew breath as if to confess. As Hardy's lips drew near to the doctor's face, he whispered. 'Go... to... hell.' 'I think you will be there before us,' the doctor growled as Masson whipped Hardy with the butt of the pistol, smashing the bridge of his nose and exposing the bone. Hardy stared defiantly at the men as blood oozed from the wound. 'I think it is pointless asking anything else,' the doctor sighed. 'The English have a tedious habit of wanting to die rather than talk.' Vacher took his handkerchief and wiped his gleaming scalp. He washed his hands, donned his black coat and grabbed his bag and hat. 'Take our prisoner downstairs,' he barked. Masson dragged Hardy from the room to a horse and carriage outside. 'Get in,' he snapped, thrusting Hardy into the carriage. 'You have one more chance, Mister Hardy,' the doctor said. 'Tell us what we need to know and we'll send you back to England.' 'For King and country,' Hardy moaned. 'Very well,' the doctor replied. The coach rattled and bumped along stony roads as the sun began rise. Every jolt caused Hardy to wince. He peered out of the open windows, gazing at scenes of misty copses, fallow fields and busy farmhouses, and as he did he inhaled the early morning air, taking his last deep draughts of life, devouring every scent. In an hour the coach stopped at the gendarmerie. Vacher and Masson pulled their prisoner out onto the gravel street and ordered two soldiers standing by the door to take him inside. Hardy was pulled from the coach and dragged through the arched stone doorway into a large reception room. A long desk stood proudly in the middle of the room. The air was thick with tobacco smoke and reeked of cheap brandy. 'Sign here,' the doctor said, presenting Hardy with a document adorned by the blood red seal of the municipal authority in Rennes. 'What is it?' he asked, the blood still trickling down his face. 'It's your confession, stating that you are a British spy and that you're guilty of aiding the enemies of the French Republic.' Hardy took it in his left hand and studied it for a moment in the light of a lamp. He examined the date at the top, January 12th 1793. 'How do you expect me to sign this?' he asked, raising his bandaged right hand. 'You will sign it with your left hand,' the doctor replied. 'I will not sign it at all.' 'Very well,' Masson took over. 'Guards!' A musket butt was rammed into his back. Hardy stumbled as the soldiers pulled him to the backdoor of the police station. He was pushed into an untended yard where a tall wooden post was the only thing to break the bare earth. Without ceremony he was blindfolded and tethered to the stake. Masson began to intone the offences with the indifference of a jaded priest. 'You have been charged and found guilty of assisting the enemies of the French Republic. Your sentence is death by firing squad, with immediate effect.' 'No court? No jury? No defence?' Hardy enquired. 'This must be France...' 'If you were a man of reason you would realize you have foregone your right to such things,' Masson retorted. 'Now would be a good time to pray, if you believe in such foolishness.' Hardy peered blindly in front of him as the French agent's footsteps moved away. He shook his head from side to side but could sense nothing except the sound of men standing to attention and muskets being shouldered. Hardy bowed his head. He began to pray out loud. 'Our Father, who art in heaven, hallowed be thy...' The words were cut short by the sudden blast of muskets. Bullets tore into his chest as if cutting through ice. Hardy dropped like a sack, his blood-drenched shirt clinging tightly to his punctured torso, his body coming to rest as if kneeling before a king. The doctor slowly walked towards the stake and touched the prisoner's neck, feeling for the carotid pulse. 'His heart is still beating,' he said. Masson cocked a pistol and marched to the slumped body. He placed the end of the weapon at Hardy's temple. 'Not anymore,' he remarked as the weapon fired.