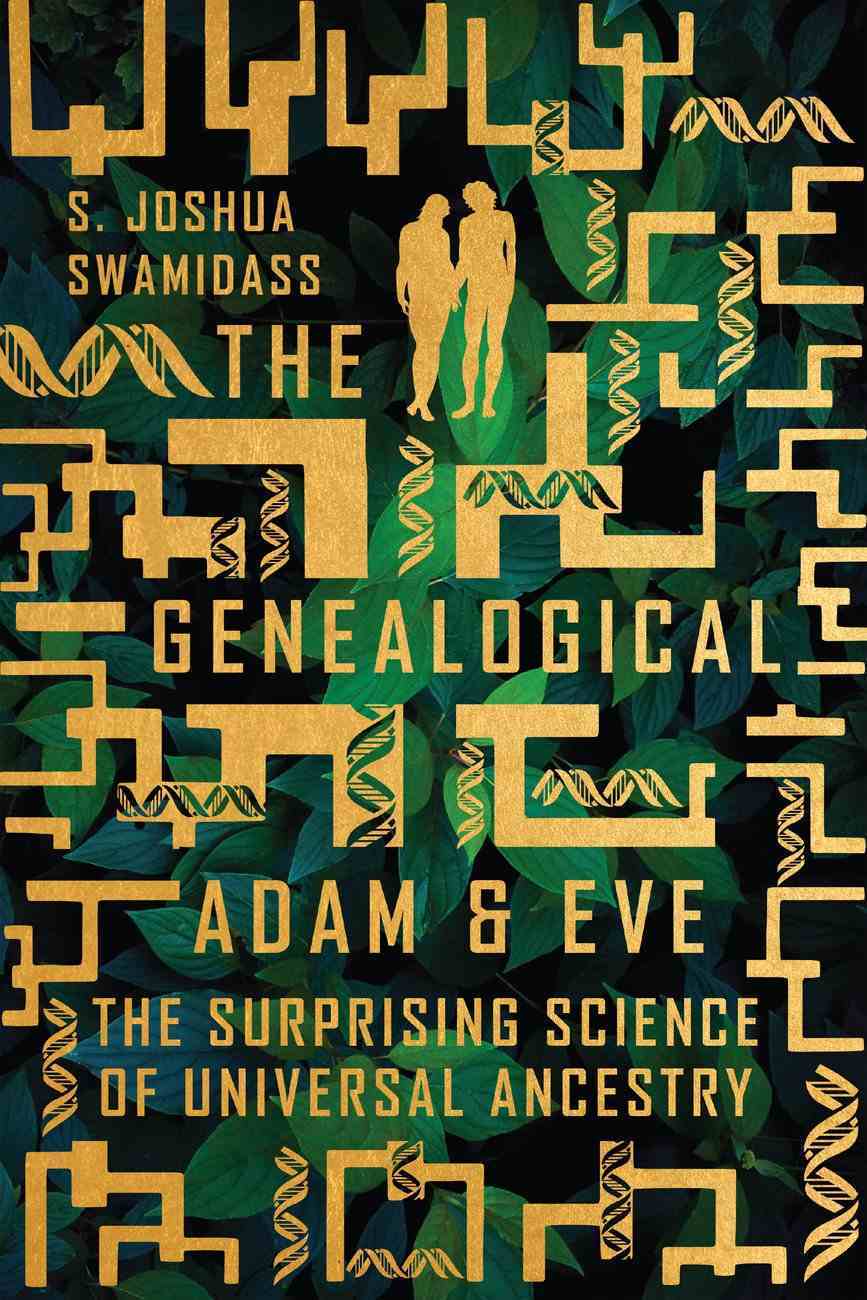 The Genealogical Adam and Eve
Evolutionary science teaches that humans arose as a population, sharing common ancestors with other animals. Most readers of the book of Genesis in the past understood all humans descended from Adam and Eve, a couple specially created by God. These...
Available for immediate download.
---
Read using our free app on your tablet or mobile!
---
Free Shipping
for orders over $99.
Evolutionary science teaches that humans arose as a population, sharing common ancestors with other animals. Most readers of the book of Genesis in the past understood all humans descended from Adam and Eve, a couple specially created by God. These two teachings seem contradictory, but is that necessarily so? In the fractured conversation of human origins, can new insight guide us to solid ground in both science and theology? In The Genealogical Adam and Eve, S. Joshua Swamidass tests a scientific hypothesis: What if the traditional account is somehow true, with the origins of Adam and Eve taking place alongside evolution? Building on well-established but overlooked science, Swamidass explains how it's possible for Adam and Eve to be rightly identified as the ancestors of everyone. His analysis opens up new possibilities for understanding Adam and Eve, consistent both with current scientific consensus and with traditional readings of Scripture. These new possibilities open a conversation about what it means to be human. In this book, Swamidass untangles several misunderstandings about the words human and ancestry, in both science and theology explains how genetic and genealogical ancestry are different, and how universal genealogical ancestry creates a new opportunity for rapprochement explores implications of genealogical ancestry for the theology of the image of God, the fall, and people "outside the garden" Some think Adam and Eve are a myth. Some think evolution is a myth. Either way, the best available science opens up space to engage larger questions together. In this bold exploration, Swamidass charts a new way forward for peace between mainstream science and the Christian faith.
-Publisher
PRODUCT DETAIL
Catalogue Code 

559004

Product Code 

9780830865055

ISBN 

0830865055

EAN 

9780830865055

Department Academic
Category Science
Sub-Category General
Publisher Intervarsity Press Usa
Publication Date 

Dec 2019

Size 

9.13 MB (EPUB)
Evolutionary Science Teaches That Humans Arose As A Population, Sharing Common Ancestors With Other Animals. Most Readers Of The Book Of Genesis In The Past Understood All Humans Descended From Adam And Eve, A Couple Specially Created By God. These Two Teachings Seem Contradictory, But Is That Necessarily So? In The Fractured Conversation Of Human Origins, Can New Insight Guide Us To Solid Ground In Both Science And Theology? <strong>in <em>the Genealogical Adam And Eve</em>, S. Joshua Swamidass Tests A Scientific Hypothesis: What If The Traditional Account Is Somehow True, With The Origins Of Adam And Eve Taking Place <em>alongside</em> Evolution?</strong> Building On Well-established But Overlooked Science, Swamidass Explains How It's Possible For Adam And Eve To Be Rightly Identified As The Ancestors Of Everyone. His Analysis Opens Up New Possibilities For Understanding Adam And Eve, Consistent Both With Current Scientific Consensus And With Traditional Readings Of Scripture. These New Possibilities Open A Conversation About What It Means To Be Human. In This Book, Swamidass <ul> <li>untangles Several Misunderstandings About The Words <em>human</em> And <em>ancestry</em>, In Both Science And Theology</li> <li>explains How <em>genetic</em> And <em>genealogical</em> Ancestry Are Different, And How Universal <em>genealogical</em> Ancestry Creates A New Opportunity For Rapprochement</li> <li>explores Implications Of <em>genealogical</em> Ancestry For The Theology Of The Image Of God, The Fall, And People "outside The Garden"</li> </ul> Some Think Adam And Eve Are A Myth. Some Think Evolution Is A Myth. Either Way, The Best Available Science Opens Up Space To Engage Larger Questions Together. In This Bold Exploration, Swamidass Charts A New Way Forward For Peace Between Mainstream Science And The Christian Faith.
<strong>part 1: Fracture</strong>
1. Courage, Curiosity, Empathy
<strong>part 2: Ancestor</strong>
2. A Genealogical Hypothesis
3. Genetics Is Not Genealogy
4. Ancestors Of Everyone Today
5. Genealogical Adams And Eves
6. The Mythology Of Isolation
7. Direct And Miraculous Creation
<strong>part 3: Human</strong>
8. Humans In Science
9. Humans In Theology
10. The Error Of Polygenesis
11. Humans Of The Text
<strong>part 4: Mystery</strong>
12. The Splintering Of Traditions
13. Recovering Many Traditions Together
14. A Narrative Experiment
15. Falling Into Exile
16. Justice, Mercy, And Ancestry
17. Ending At A Beginning
<strong>part 5: Crossroad</strong>
18. Tolerance, Humility, Patience
Appendix: Evidence And The Resurrection
Bibliography
General Index
Scripture Index