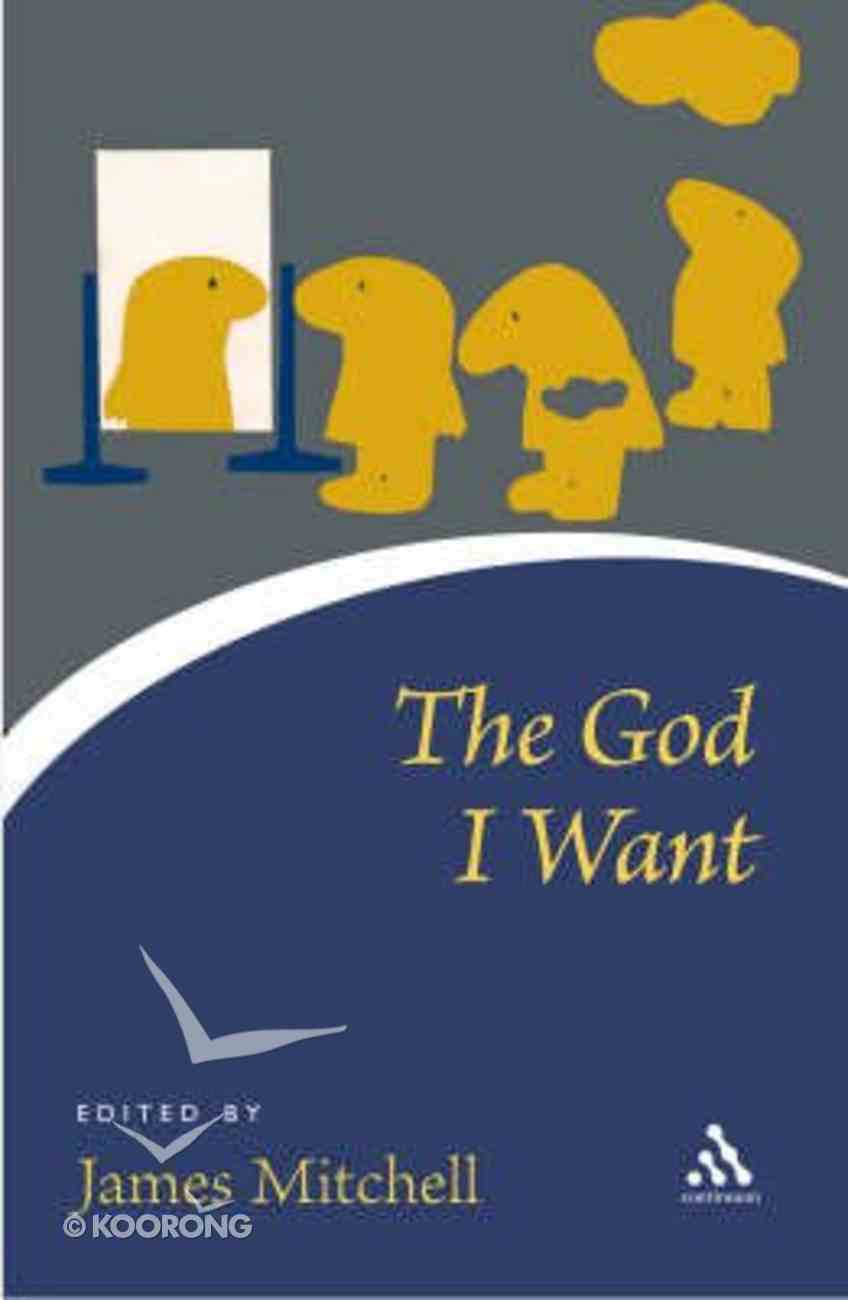 Christian theologians have tried to find new words and images to describe and picture God. God is the ground of our being, God is depth, God is dead and so on. The God I Want is not conceived as an...
Unavailable. Out of Print. Only available while stock lasts.
Out of Print
---
Free Shipping
for orders over $99.
Christian theologians have tried to find new words and images to describe and picture God. God is the ground of our being, God is depth, God is dead and so on. The God I Want is not conceived as an exercise in such well-intentioned trend setting. The book consists of personal attempts by individual writers and thinkers to forget all they have ever learned about God and to ask themselves what God, if any, they really want. The chapters, written independently of each other, raise profound questions about the nature of belief, about human need, about the problem of evil and pain, about the person of Jesus and the roots of Christianity. The question persists - was man created in God's image or God in man's?
-Publisher
Christian theologians have tried to find new words and images to describe and picture God. God is the ground of our being, God is depth, God is dead and so on. The God I Want is not conceived as an exercise in such well-intentioned trend setting. The book consists of personal attempts by individual writers and thinkers to forget all they have ever learned about God and to ask themselves what God, if any, they really want. The chapters raise profound questions about the nature of belief, about human need, about the problem of evil and pain, about the person of Jesus and the roots of Christianity. The question persists - was man created in God's image or God in man's? The present religious debate is somewhat stuck. Many of the arguments have become impersonal and more still are simply rehashes of older sterile conflicts. This book will encourage anyone interested in the future of religious belief to reconsider the idea of God at its heart - in the human.
-Publisher
Bestsellers in Philosophy