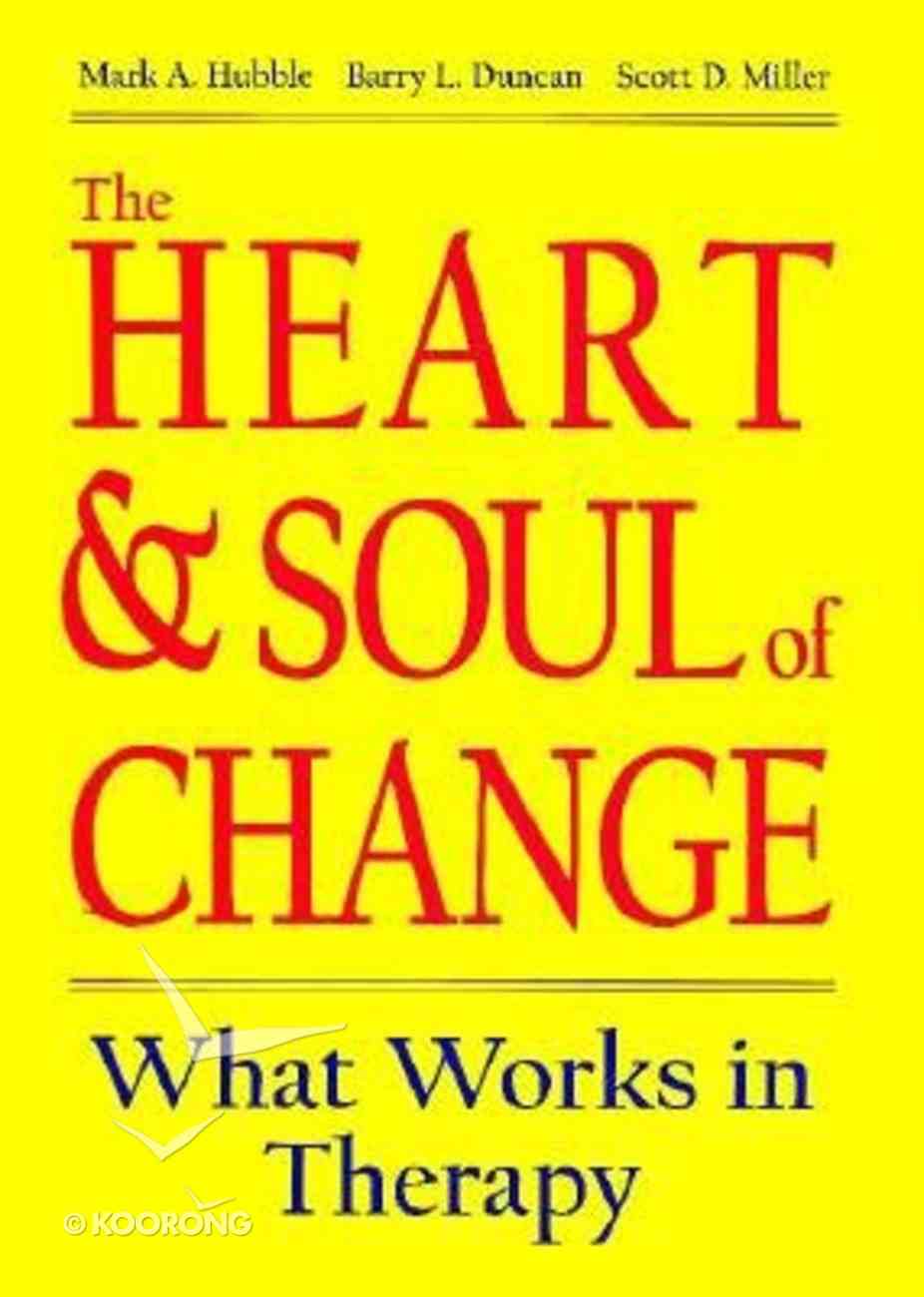 The Heart and Soul of Change
Therapy is a profession under assault. Perhaps more than any time before, payers, consumer groups and legislators are putting what therapists do under the closest of scrutiny. Within the field itself, and especially among different theoretical schools, quarrels and contentious...
---
Free Shipping
for orders over $99.
Therapy is a profession under assault. Perhaps more than any time before, payers, consumer groups and legislators are putting what therapists do under the closest of scrutiny. Within the field itself, and especially among different theoretical schools, quarrels and contentious claims continue unabated. Various factions cast their model and their techniques as superior to the rest. Joining manualized therapy and protocol-driven interventions, so-called experimentally established therapies represent the latest campaign for a technically correct standard of care. One former president of the American Psychological Association was right* Therapy is being industrialized, as are virtually all who practice it.;At the root of many controversies currently surrounding therapy is the important question of what works. Is efficiency based on the singular curative powers of specialized techniques or do other variables account for patient change? This book proposes the answer, which is not to be found in different languages, theories or procedural differences. Instead, the answer lies in common factors - the ingredients of effective therapy shared by all orientations. More than 40 years of outcome research is pointing the way to what really matters in the therapist's day-to-day work.;The editors have assembled some of the best researchers and practitioners in the field today. Through their efforts, findings from multiple perspectives - clinical, research, quantitative and qualitative evidence, individual and family therapy, medical and school psychology, and, finally, a broad range of theoretical orientations - are bridged. The result is a book that provocatively interprets the empirical foundation of how people change in a scholarly yet accessible manner. Clinicians will especially appreciate the wealth of practical suggestions for employing the common factors in their daily practice.
-Publisher
The Heart and Soul of Change provocatively interprets in a scholarly yet accessible manner the empirical foundation of how people change. Clinicians will especially appreciate the wealth of practical suggestions for using the common factors to improve their daily practice.
-Publisher
Scott Miller is the founder and artistic director of New Line Theatre, an alternative musical theatre company in St. Louis. He holds a degree in music and musical theatre from Harvard University, and he has been writing, performing in, and directing musicals since 1981. He has written four books on musical theatre for Heinemann, including Let the Sun Shine In (2003), Rebels with Applause (2001), Deconstructing Harold Hill (2000), and From Assassins to West Side Story (1996). A