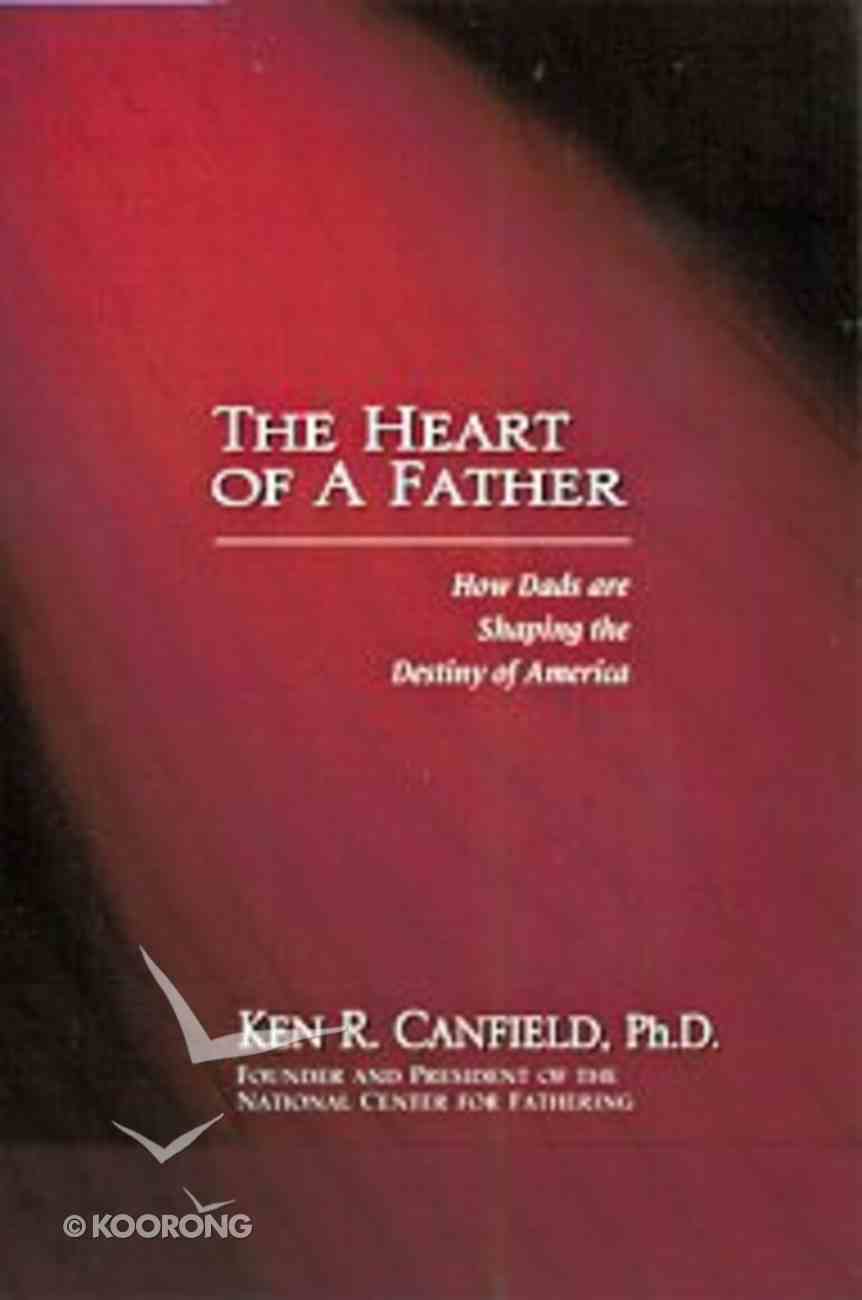 From our fathers, we learn so many things about character, integrity, honesty, and life itself. As the founder and president of the National Center for Fathering, the author uses his knowledge and experience to deliver a stirring message for fathers...
null
0 Available. Expected to ship irrelevant from Australia
---
Free Shipping
for orders over $99.
From our fathers, we learn so many things about character, integrity, honesty, and life itself. As the founder and president of the National Center for Fathering, the author uses his knowledge and experience to deliver a stirring message for fathers and sons alike.
-Publisher
253 Pages
-Publisher
Every father has a hidden desire for his children -- to see them surpass him. How can this come about? Ken Canfield gives a three-part blueprint: First, a dad should examine his own heart. Next, he should take steps to improve the way he connects with his children. Then he should take a longer range view and plan specifically for a lifetime of involved fathering. Based on years of careful research involving thousands of dads, this book is a solid reference tool for dads. Canfield's three-part blueprint addresses:-A father's past. A father should resolve his relationship with his own father in order to effectively build a relationship with his children.-How to make a dad's house a home. Canfield explains how to build the four 'walls' or dimensions, of fathering: Involvement, Awareness, Consistency, and Nurturing -A plan for the future. From being a new father to being a grandfather, dads face challenges at each stage of their life. With the long-range perspective this book provides, fathers can anticipate and prepare for the changing situations they'll face.
-Publisher
Dr. Ken Canfield currently serves as the executive director of the Boone Center for the Family at Pepperdine University. He served as the founder of the National Center for Fathering, a virtual training center to equip fathers and father figures. His work has won national acclaim, garnering the spotlight on national television shows, and his fathering-related articles have appeared in numerous periodicals (both scientific and popular). He earned his BA from Friends University and MCS from University of British Columbia-Regent College, and a PhD from Kansas State University. Ken and his wife, D