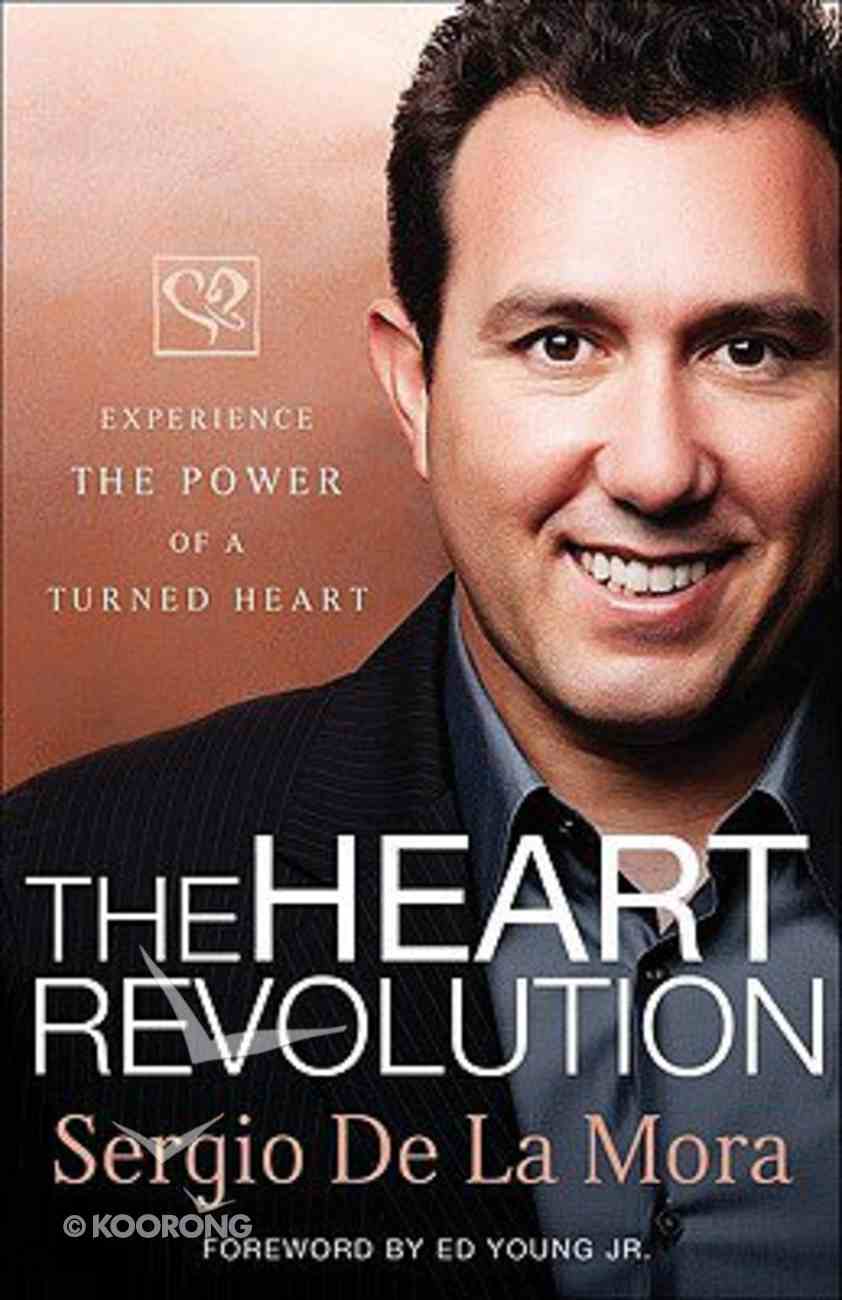 "We all want to experience some kind of change in our lives. From the outset of this book, Sergio De La Mora reveals to us all that true change is first and foremost a heart issue. And he shows us...
Unavailable. Out of Print. Only available while stock lasts.
Out of Print
---
Free Shipping
for orders over $99.
"We all want to experience some kind of change in our lives. From the outset of this book, Sergio De La Mora reveals to us all that true change is first and foremost a heart issue. And he shows us that the only way to experience that change is by turning to God and opening our hearts to him. "This book is a work of devotion, born out of Sergio's desire to help all people discover all that God has in store for their lives. His passion and heart for people is evident in every word and through every sentence. And as you read these pages, you will discover just how to experience the lasting change you are seeking." --from the foreword by Ed Young, pastor, Fellowship Church; author, Outrageous, Contagious Joy"Finally, a book that grabs my heart with vision to change the world, then shows me how! Sergio De La Mora is a voice to the next generation and his book The Heart Revolution is a MUST-read! If you are ready to get out of the stands and get in the game of seeing your life and others changed, this book is for you!"--Bil Cornelius, author, I Dare You to Change!; founding pastor, Bay Area Fellowship, Corpus Christi, Texas"Three words: Real, Relevant and Revolutionary. Be careful when you read this book - it has the potential to change your life forever."--Israel Houghton, recording artist; worship leader, Lakewood Church, Houston, Texas"Pastor Sergio De La Mora is a revolutionary! God's revelation in the life of Pastor Sergio has led to a revolution the world needs to experience. The Heart Revolution is about leading a revolution--first in your heart and then to the rest of your life. Fasten your seat belts--you're about to be revolutionized!"--Dr. Samuel R. Chand, leadership architect and change strategist "This book will challenge you to look to Jesus to make the changes in your heart that will make changes in your life. I highly recommend it!"--Benny Perez, lead pastor, The Church at South Las Vegas"You won't live the life you've dreamed about until you become the person God has dreamed about! The Heart Revolution is a simple yet profound forty-day journey to help you become the person God has dreamed about as you overthrow a lifetime of habits, hurts, and hang-ups! Sergio De La Mora has mastered the art of sharing life-transforming thoughts in concentrated, power-packed ways. His personal stories, life lessons, and wisdom will empower you to experience a personal revolution in your life."--Danny Chambers, senior pastor, Oasis Worship Center, Nashville, Tennessee"Brilliant, powerful, and life-changing! Pastor Sergio's book speaks to the core issue of society--the heart! His life-transforming insights are guaranteed to elevate and expand your walk with Christ as he unveils compelling and challenging truths that will only bring your heart to a new and revolutionary place. He will make you laugh, cry, and ponder. This book is a must-read for every Christian who longs with a pure passion to live life to its maximum potential!"--Art Sepulveda, senior pastor, Word of Life Christian Center, Honolulu, Hawaii "Sergio writes with the passion he lives out everyday! If you are ready to heal from the pain of your past and embrace the epic future God has for you, you are ready for The Heart Revolution!"--Dave Minton, senior pastor, Capital Christian Center, Olympia, Washington
-Publisher
The condition of our hearts, in a spiritual sense, will determine the course of our lives. So how do we keep our hearts turned toward and tuned into God rather than letting our circumstances dictate our spiritual reality?Through powerful personal testimony and keen biblical insights, Sergio De La Mora invites readers to experience a heart revolution and start living life from the inside out. His passionate 40-day plan will bring individual readers and entire churches on a healing journey through pain and forgiveness to new hope, purpose, and ultimate victory. Touching on all the practical struggles believers face, including money, sex, anger, love and marriage, justice, evangelism, and much more, The Heart Revolution will lead a new generation into the fullness of God's plan for their lives and his kingdom.
-Publisher
Sergio de la Mora is Assistant Professor in the Chicana/o Studies Program at the University of California, Davis
Bestsellers in Christian Living