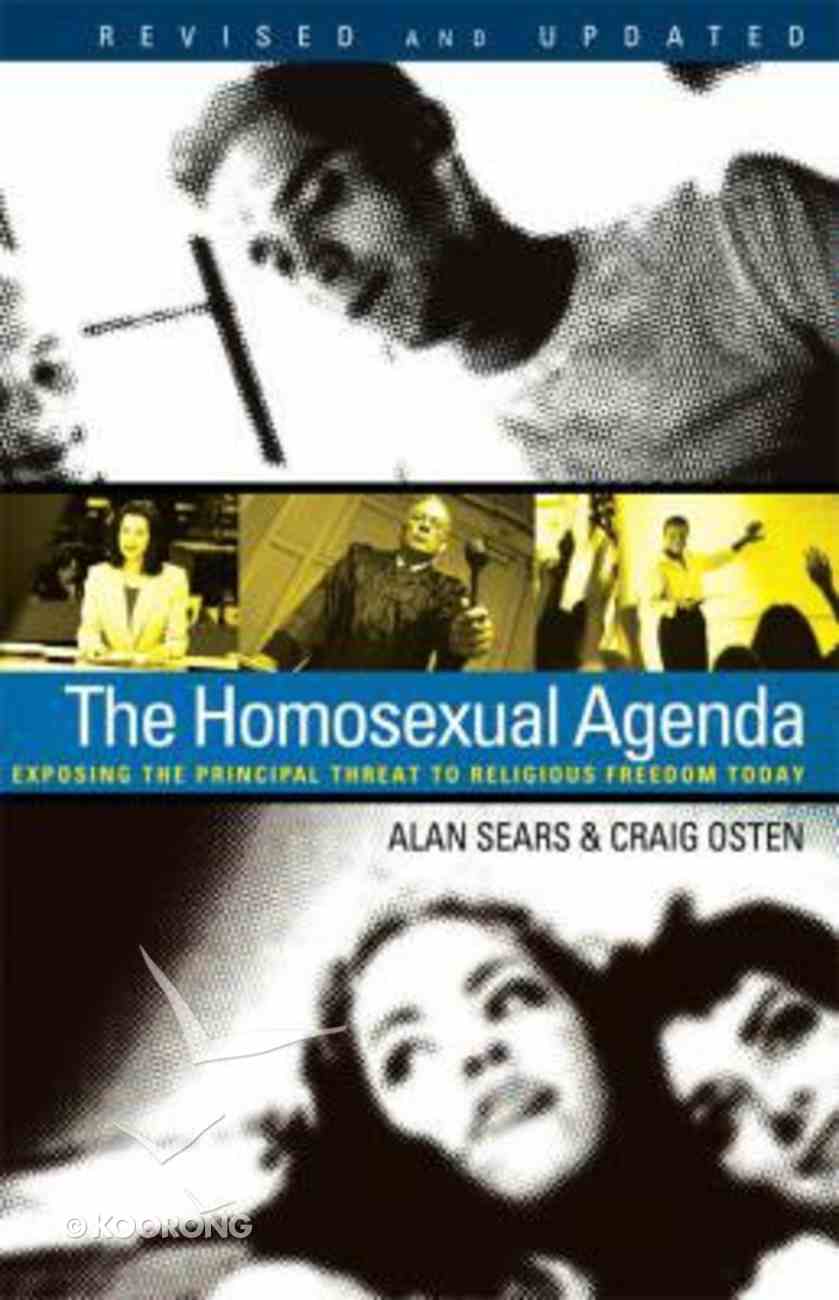 ---
Free Shipping
for orders over $99.
208 Pages
-Publisher
Authors Alan Sears and Craig Osten expose the goals of the homosexual movement and its rising legal activism. The homosexual agenda has as its primary aim to "trump" the rights of all other groups, especially those of people of faith. The saddest part of the story is that it is working. In 1988, 74.9 percent of the American public thought that sex between two people of the same gender was always wrong. By 1998, the percentage had fallen to 54.6 percent. Sears and Osten provide well-documented proof that America; is not only becoming more tolerant of homosexuality, through the indoctrination of children, positive exposure on TV, and the support and approval of corporate America, it is becoming less tolerant of those who disagree.
-Publisher
Equips Christians and even those outside the church who see the destructive power of this agenda to fight it and proclaim biblical truth.
-Publisher
Alan Sears is a Professor of Sociology at Ryerson University in Toronto. He is the author of "Retooling the Mind Factory: Education in a Lean State" (Garamond Press/UTP, 2003) and various articles on teaching and learning in higher education.
Craig is the national director of Team Communications for the Alliance Defense Fund.
Bestsellers in Christian Worldview