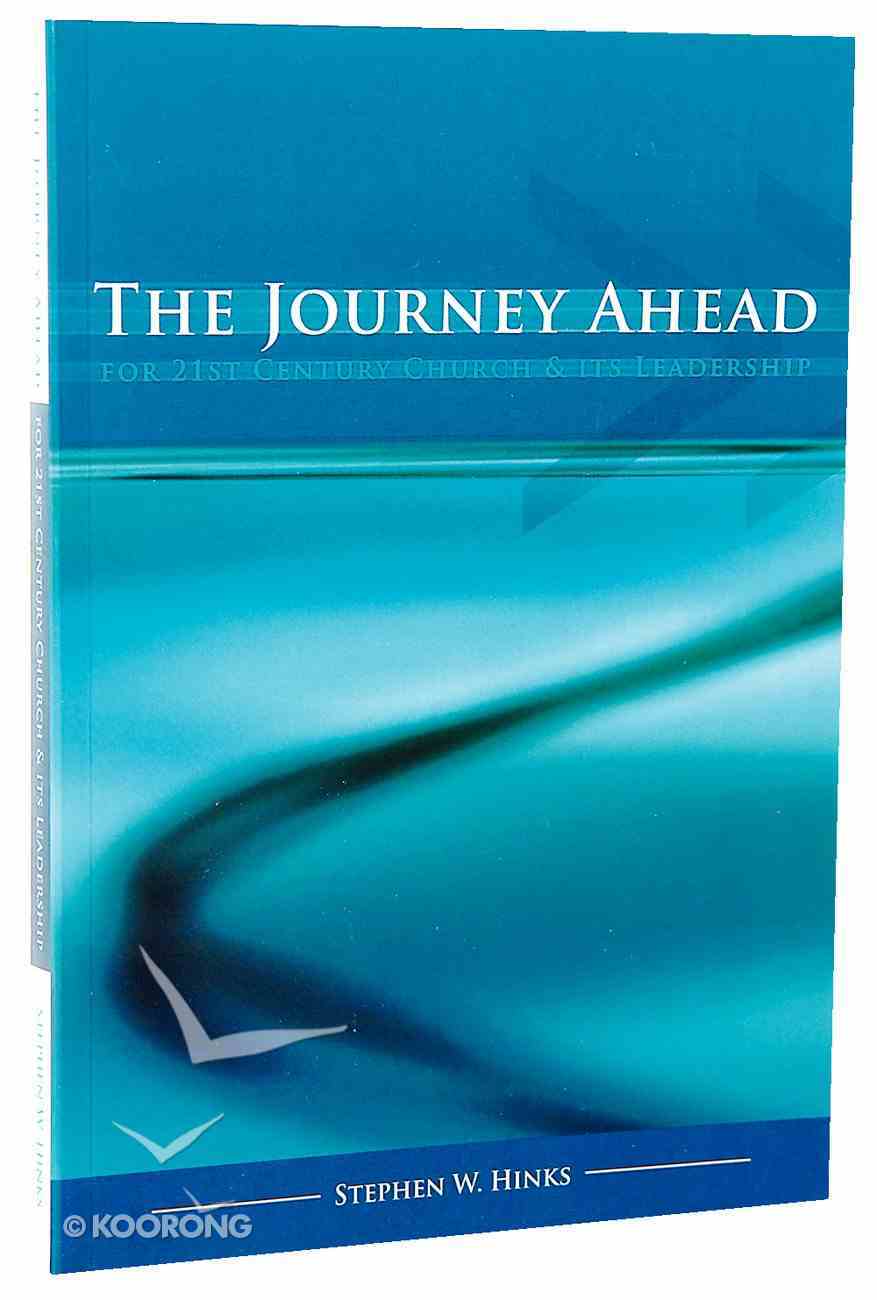 The Journey Ahead: For 21St Century Church & Its Leadership
The whole of western society is in a period of transition. Faced with large scale and rapid change in their social context, western churches are in a period of turmoil. How do local churches navigate such a changing context? What...
---
Free Shipping
for orders over $99.
The whole of western society is in a period of transition. Faced with large scale and rapid change in their social context, western churches are in a period of turmoil. How do local churches navigate such a changing context? What is the journey ahead for 21st century churches? What must not change? What must change? Change to what? How?

There are any tensions leadership teams and congregations need to live with. Churches need to be able to constantly adapt. In the 21st century, churches will need to live with ongoing change. As an organic community they rightly desire stability; as a social organisationthey must intentionally de-stabilize in order to reproduce and grow. Why? How?

What quality of leadership can lead such a journey?

These questions are systematically answered in this book, by an experienced practitioner and astute observer and advisor.


"Stephen Hinks combines theological depth, cultural awareness and strategic acumen. This book will bring insight and hope to a new generation of church leaders and provide a useful resource for older leaders wanting to make sense of a rapidly changing world."
- Professor Eddie Gibbs, Fuller Theological Seminary, California

"Stephen has tackled a controversial and complex subject with a notable breadth of sensitivity and insight ... creates hope for a positive in the future. This material is some of the clearest I've come across."
- Peter McHugh, Senior Pastor, Christian City Church, Whitehorse, Melbourne

"A great mix of leadership savvy combined with a thorough endorsement for innovative ecclesial experimentation ... written from a distinctly Australian perspective ... a must read for Australian leaders."
- Alan Hirsch is the national director of Forge in Australia and author of The Shaping of Things To Come and The Forgotten Ways

"Well-researched and thought-provoking ... giving insightful observations about how we as Christians and church leaders can lead forward boldly to bring about God's purposes on the earth."

- Publisher