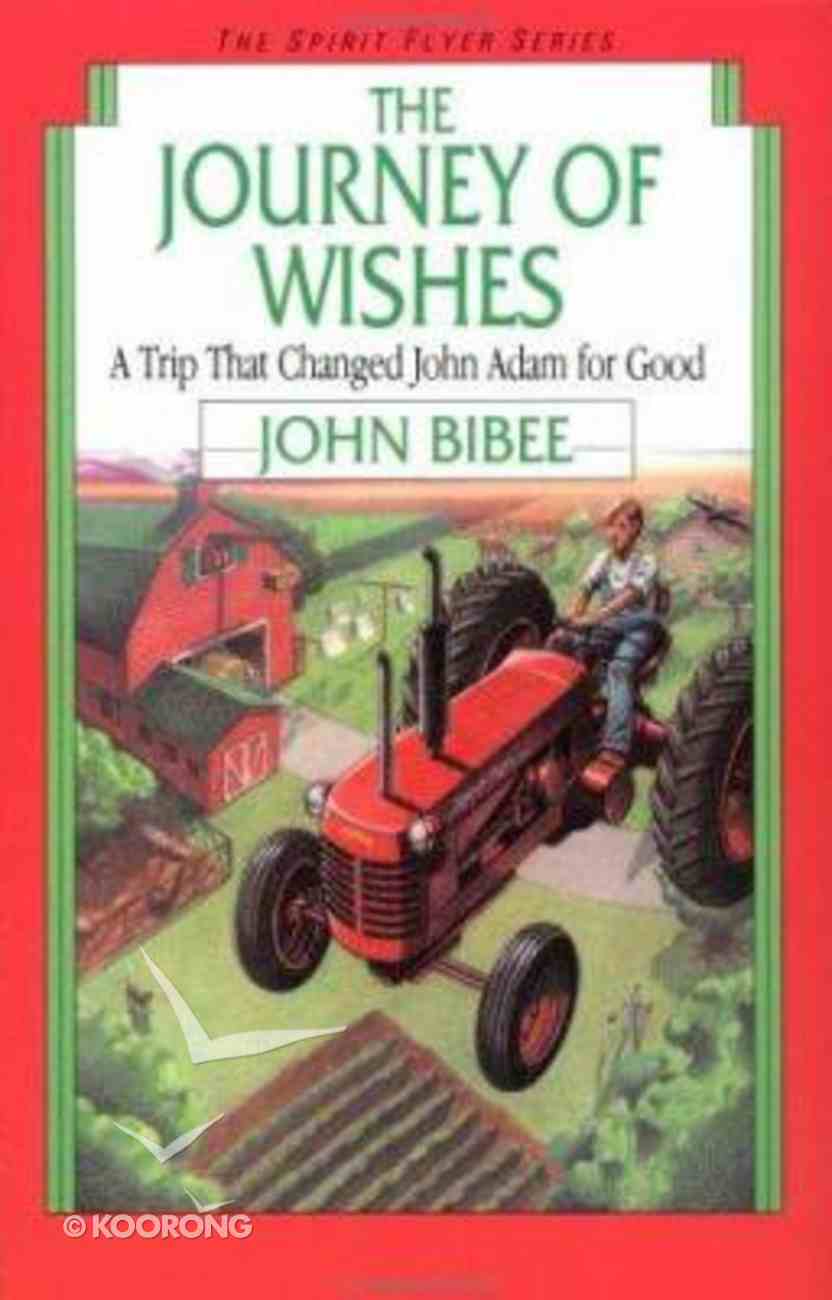 The Journey of Wishes (#08 in Spirit Flyer Series)
Here is the amazing story of the first encounters between Spirit Flyers and the dark powers of the Deeper World, years before Goliath Industries ever arrived in Centerville. Book 8 in John Bibee's allegorical adventure series for young readers.
---
Free Shipping
for orders over $99.
Here is the amazing story of the first encounters between Spirit Flyers and the dark powers of the Deeper World, years before Goliath Industries ever arrived in Centerville. Book 8 in John Bibee's allegorical adventure series for young readers.
-Publisher
When Grandfather Kramar was a boy, he couldn't stand his cousins. They teased him and called him names. But with his mom and dad both overseas because of World War II, John Adam was sent to live with his aunt, uncle and cousins on a farm near Centerville.He hated his life there. He wished his parents would come back. He wished he were home again--or anyplace else. Then John Adam got his wish. He went on a journey like none other he had ever had in his entire life.Here is the amazing story of the first encounters between Spirit Flyers and the dark powers of the Deeper World, years before Goliath Industries ever arrived in Centerville.
-Publisher
John Bibee is the author of 8 adventure books in the Spirit John Bibee is the author of 8 adventure books in the Spirit Flyer Series and 8 mystery books in the Home School DetectivFlyer Series and 8 mystery books in the Home School Detectives series. Some of his books have been read during children'es series. Some of his books have been read during children's story hours broadcast on radio stations across the countrys story hours broadcast on radio stations across the country. Several have also won awards from Christian Home & School . Several have also won awards from Christian Home & School C
1. The Wishes Begin
2. Up A Dead Tree
3. The Beads And The Key
4. At The Supper Table
5. Great Uncle Samuel
6. Driving The Tractor
7. Get Away
8. Train Ride
9. Off The Path
10. On The Midway
11. Stolen Twice
12. The Crystal Ball
13. Paying Mr. Fattooka
14. Planning Revenge
15. The Cage On The Slop Pile
16. Adam Finds His Wallet
17. Ask
18. The Key To Freedom
19. Adam's Room
20. The Tractor At The Fairgrounds
21. Feeling At Home
Bestsellers in Confident Readers (Age 8-12)